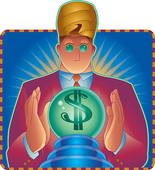 A financing option for start-ups, called Regulation A, will allow potential investors of more modest means the opportunity to obtain equity stakes in what could be the next Facebook or Groupon. Instead of promising companies being backed by venture capitalists and wealthy angel investors, these "mini I.P.O.s" will advertise on websites and social media so family, friends and fans can participate in the possible growth of a company that may or may not be publicly traded someday.
Any company that sells securities to investors is required to either register with the Securities and Exchange Commission (SEC), filing regular financial reports, or come up with a legal exemption. Regulation D allows accredited investors with annual incomes of $200,000 or assets of $1 million the opportunity to buy shares, according to nytimes.
Under the original Regulation A, start-ups could accept up to $5 million from unaccredited investors, but the complex financial reporting, SEC regulators approval and vetting by every state in which securities would be sold limited the companies using this option–only seven opted for Reg. A last year, while 22,000 used Regulation D to raise funds.
Regulation A has been revised to alleviate earlier drawbacks, but one of the most critical is the company can now raise up to $50 million instead of $5 million. "We have companies that are eager to do this because they have passionate customers they want to invite in on the deal," says Ryan Feit, the head of SeedInvest, that previously only worked with accredited investors, and now has clients interested in trying the new regulation.
Entrepreneur Kevin Harrington, who made a fortune doing infomercials and appeared on the TV show Shark Tank as an investor, likes the idea of a small base of owners. "Everybody wants to be a shark. If we have a huge base of small owners, they become very vocal about their involvement, and they can spread the word," he said.
Regulation A offerings will not be fast or cheap—it takes the SEC on average 300 days to review the application, and the cost of legal, filing and accounting fees can run from $50,000 to $100,000. Venture capitalists and wealthy investors will no doubt be put off by the restrictions and timely application process, and there is a concern that Regulation A will be the last resort for companies rejected by experienced investors.
But at the same time, MHProNews understands smaller investors may find their niche in a slow-growth, smaller company in which they can possibly participate. Phil Paisley heads a company, Interbill, that makes billing software for lawyers. He has sales of $1.5 million annually, is profitable, and hopes to expand his business nationwide through Regulation A by raising $15 million.
He lives in the Bay Area of California, surrounded by venture capitalists. He said, "Some of these angel investors have been very spoiled in being able to invest in something that can go from zero to $1 billion in just a few years. That's not this business. Our average client is with us for 17 years." He is seeking a few sharks who share his vision. ##
(Image credit; fotosearch)

Article submitted by Matthew J. Silver to Daily Business News-MHProNews.