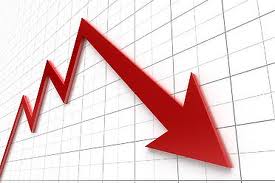 While June home sales in California hit nearly a four-year high, they dropped sharply in July from June, according to housingwire, due to low inventories and decreasing affordability reports the California Association of Realtors (CAR).
Sales of existing single-family detached homes in June hit a seasonally adjusted annual rate (SAAR) of 433,600 (revised), but dropped 4.1 percent in July to a SAAR of 415,840. July's numbers were down 5.1 percent from July sales 2015 when the SAAR reached 438,230.
Also noteworthy, CAR says the median price of an existing single-family detached house fell by 1.8% in July to $509,830 from $519,410 in June—the report said this is the fourth consecutive month the statewide median price has stayed above $500k– although July's median price was 3.9 percent higher than the median price in July 2015.
CAR President Pat Zicarelli said, "Even with a shortage of homes on the market, low rates and strong demand have been the norm. Some regions, such as the Bay Area, are seeing an uptick in inventory as high prices are motivating sellers to list their properties for sale. While this could ease the inventory somewhat, supply remains tight, and low affordability is expected to be an issue in the short term." ##
(Image credit: housingwire–falling prices)

Article submitted by Matthew J Silver to Daily Business News-MHProNews.