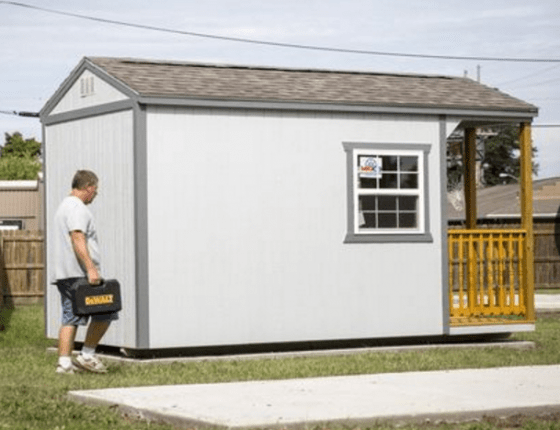 The San Jose (Calif.) City Council is considering siting 102 tiny modular homes for the homeless in an area designated for affordable housing, much to the consternation of businesses and neighbors who fear a rise in criminal activity and blight in an already struggling neighborhood.
However, city housing officials expect to move forward with the plan for the six-acre city-owned site, that will see the 150 sq ft homes each with a private porch, but with shared bathrooms, kitchen and laundry facilities, and community space.
Set on Evans Lane, the homes would house the homeless for 15 years before the city re-evaluates what to do with the land, as mercurynews informs MHProNews.
A nonprofit that develops homeless housing facilities, Abode Services would operate the community, and homeless persons would receive on-site counseling services. In addition to 24-hour security, the proposal would include a dog park, small library and community garden.
The city would lease the land to Abode for $1/yr, plus any net cash flow that might result from operating the community. The site is near transportation and other services that homeless people can utilize.
The city council will take up the proposal at its next scheduled meeting. ##
(Editor's Note: Factory-built housing industry pros ought to be wary of allowing a city or town to buy-into the idea that low-cost housing built in a factory somehow equates to crime. That NIMBY notion is one of the road blocks for manufactured housing, and in this story above, for modular homes too – see a related story which include a detailed report debunking crime in MHCs, linked here.
(Photo credit: thestarpress– tiny home for homeless)

Article submitted by Matthew J Silver to Daily business News-MHProNews.