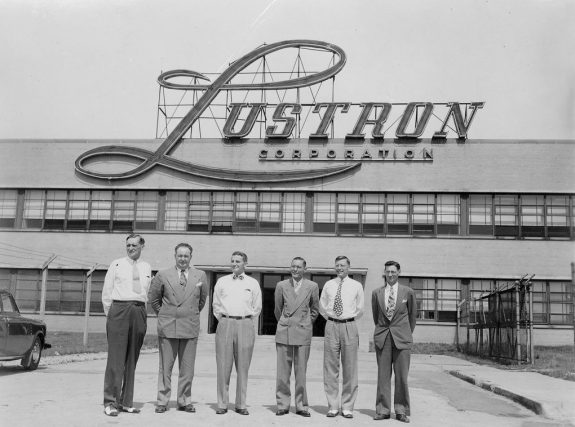 Lustron Stories, a new book by Cleveland photographer Charles Mintz, explores what it's like to live in, and own, one of the historic all-metal Lustron homes.
The story dates back to 1948 in Columbus, Ohio where they were manufactured over a period of two years. The mass produced, easy-to-assemble homes were meant to be a solution to the post-World War II housing shortage, but parent company Lustron Corp. went bankrupt in 1950 after building 2,680 homes. Only about 1,500 of them remain, according to Ohio.com.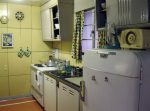 The book from Mintz was inspired by his dealings with the Ohio History Connection and his fascination with a Lustron home that had been reconstructed inside the historical society's Ohio History Center. That story was covered by the Daily Business News here.
A documentary film, "Lustron: The House America's Been Waiting For," was produced by KDN Films. Both have helped to bring a renewed interest – and some loyal owners – to the homes.
One of those owners is Sue Williams, whose home is among the 68 featured in Mintz's book. She bought her Lustron home in 2009 in Perry Township, just outside of Canton. Williams has furnished her home with a 1950s retro feel.
"That's the whole thing, it's fun," Williams told Ohio.com.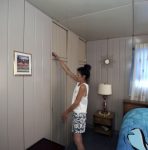 With a space-saving layout, pocket doors, ample closets and enough hallway space to accommodate a wheelchair, Williams is optimistic the home will offer a lifetime of comfort and allow her to age in place.
"I'll be able to die in this house," she said.
Lustron produced eight models, all of them boxy, one-story designs. The houses were made entirely from steel, right down to their frames, and the exterior surfaces had glass baked on for durability.
Those features were meant to make Lustron homes easy to maintain, but they also make them hard to update.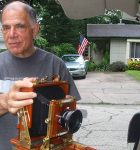 "You can't just call a painter to change your house color," Mintz told Ohio.com.
"You can't cut a hole in the exterior to add a modern feature like central air conditioning, because the glass coating will shatter."
"It's almost like having a pet – lovable, but not without challenges," said Mintz.
Even though a Lustron Home hasn't been produced in over 60 years, the passion for them still grows. ##
(Image credits are as shown.)

Submitted by RC Williams to the Daily Business News for MHProNews.