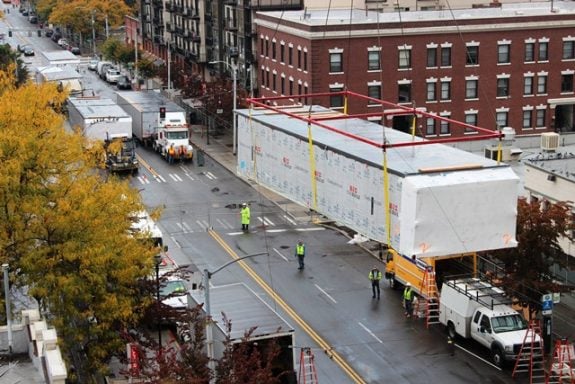 A recent article in the Seattle Times by Al Levine, former Deputy Executive Director of the Seattle Housing Authority, puts the spotlight on steel modular housing as a practical answer to help solve the challenge of housing the homeless.
"I find it hard to comprehend that we can't do a better job of finding housing for these individuals and families than we have done so far," said Levine.
"Having spent the majority of my professional life developing affordable housing, and am now retired with discretionary time on my hands — I am in the fortunate position to be able to try and do something about it."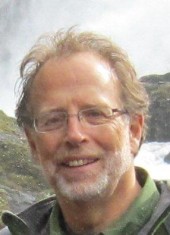 Levine's Seattle Times column discussed the need for innovation in the manner in which services for the homeless population are provided overall, particularly when it comes to housing.
Comparing conventional construction to modular, "Traditional development of permanent affordable housing is time consuming and costly," Levine said.
"Although the finished products are almost universally well designed and managed, the reality is we are not going to address the homelessness crisis in our community solely by building permanent affordable housing."
By permanent, Levine means conventional construction vs. prefabricated building, which can be equally durable.
Levine does not see the other options in use – tents, wooden sheds and RV's – as a solution. "[They] do not provide the kind of stable and supportive housing in which a homeless individual or family can begin to deal with the issues of their lives."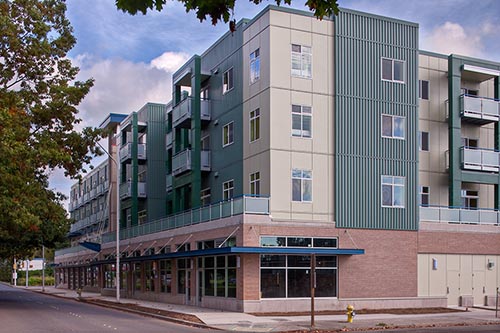 Levine has been volunteering with two Seattle based organizations, Compass Housing Alliance and OneBuild, a modular-housing supplier to create steel modular housing units in a variety of sizes, from dorm style to two and three bedroom apartments.
Daily Business News readers may recall our coverage of OneBuild by Matthew Silver, available here.
Same Challenges in a City Further South
In San Francisco, Scott Beyer of Forbes highlights a similar issue in a recent opinion column. His view is that a combination of issues are stifling progress.
"Anyone who has visited San Francisco, and stepped even a block off the beaten path, knows of its homeless problem. The city has an estimated 6,700 street people—the 2nd-highest per capita in the nation—and 1,500 of these are chronically homeless," said Beyer.
"One proposed solution is modular prefab housing," Beyer said, "that can be cheaply constructed from elsewhere, and shipped into San Francisco. But multiple interests—including NIMBYs, construction unions, and the local government itself—are blocking that process."
Beyer goes on to site the proposed project by Patrick Kennedy and Panoramic Interests, which was covered extensively in an article that is linked here.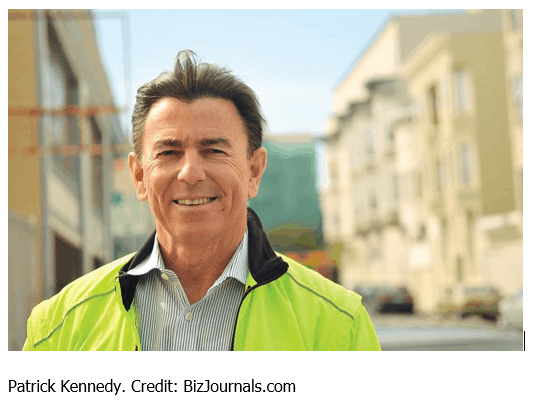 "The modular housing type under discussion right now in the city is called 'lego housing' because it features metal shipping container-type boxes that are constructed individually, and then stacked atop one another," said Beyer.
"Developer Patrick Kennedy, who owns the local firm Panoramic Interests, is proposing a 200-unit modular project that would go above a city-owned parking lot just south of the Mission District," he said.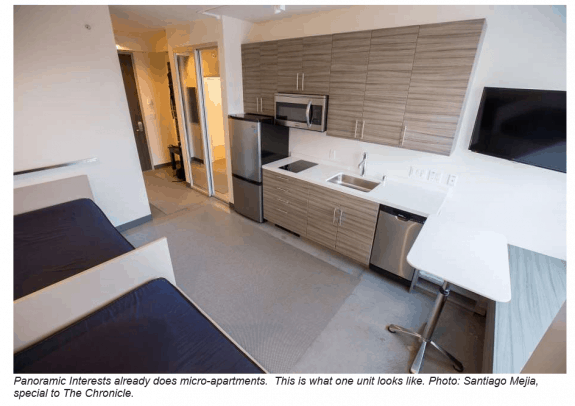 "Units would be 160 square feet–about the same size as the city's many SRO units–and would feature individual kitchens and bathrooms," Beyer explained. "Units would be designed for the homeless and leased to the city, which would then provide supportive services."
Beyer concluded his Op-Ed citing an article in the San Francisco Chronicle that mentioned New York City and Los Angeles as cities that have used modular housing to address homelessness. He also held out hopefor the fabled city by the bay.
"San Francisco, for what it's worth, has 6,000 supportive [housing] units, and [San Francisco] Mayor Ed Lee has proposed adding another 8,000," said Beyer.
"But it's tough to predict the likelihood of achieving this goal, given San Francisco's longtime obsession with process, regulation and protecting special interests," Breyer stated. "These factors have already stopped Bay Area developers from providing housing for other income groups, ranging from working-class African-Americans to techies making six figures. San Francisco's homeless are just the latest target."
What each of these professionals point to is that factory-built housing is better equipped – faster and less costly – than conventional housing to tackle affordable or homeless housing challenges. ##
(Image credits are as shown.)

Submitted by RC Williams to the Daily Business News for MHProNews.