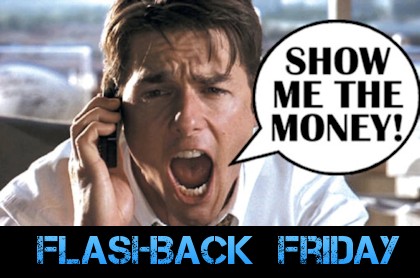 Good news and analysis writers don't begin with the punch line, but some rules were meant to be periodically broken.
Most manufactured housing professionals would far prefer not to deal with politics or complex regulatory issues. They are in business or working for a company to earn a good living.  That said…
With about 7 percent of the nation living in a pre-HUD Code mobile home, or post-code manufactured home, imagine a municipal council where 33 percent of their elected officials are manufactured home owners who love the industry. A place where the local Chamber has met and embraced their manufactured home community operation as an asset. Where businesses are cross promoting each other, including the quality, affordable manufactured home lifestyle.  Can you see how a very-real place like that would help professionals earn more while having happy customers?
That will be the profitable fast-forward part of this Daily Business News and analysis article.
But this being a Flashback Friday, let's go back in time about three years, and then dot the i's from that point forward, using precise examples and benchmarks.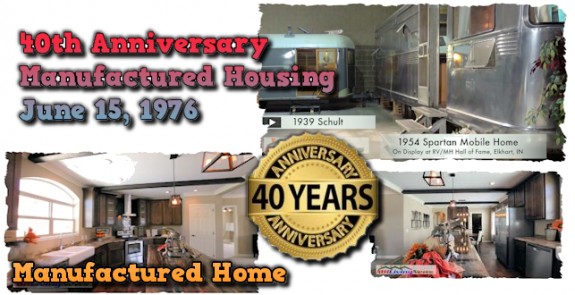 Selected Flashbacks, from Three to Two Years Ago
The proverbial views from 35,000 feet are found in the videos below, which allows one to dive into potent examples of how things were then, as seen through the lens of the first 6 videos below.
Each of these videos demonstrates the positive, pro-industry stance of MHProNews, and how at that time, there was a reasonably good, professional working relationship with the Manufactured Housing Institute (MHI), its members and this publication.
Joe Stegmayer – Cavco Industries Chairman and CEO, prior MHI Chairman
Nathan Smith – SSK Communities, prior MHI Chairman
Rick Robinson – MHI General Counsel, Author
ICYMI – two of my favorite lines from this video:
"If you like politics, you'll love my books, and if you hate politics, I kill politicians." – Rick Robinson.
 "I truly lived in a mobile home, in those days, my house was on wheels, and my car was on blocks." – Rick Robinson.
Richard A. "Dick" Jennison – MHI President, CEO
Dick Ernst – MHI Financial Services Division Chairman, FinMarkUSA finance consultant
MHI President Jennison's now famous, "Great Publication" video…
There are dozens of other possible examples, but the first obvious takeaway is that MHProNews and MHLivingNews have been pro-association: this has included MHI, MHARR, NFIB and state associations.  That doesn't mean a blanket endorsement of everything that everyone at every association has ever said or done.  Rather, it's a factual acknowledgement of the reality that in a complex American legal and political society today, associations can perform an invaluable service — one that especially smaller operators would have a difficult time accomplishing on their own…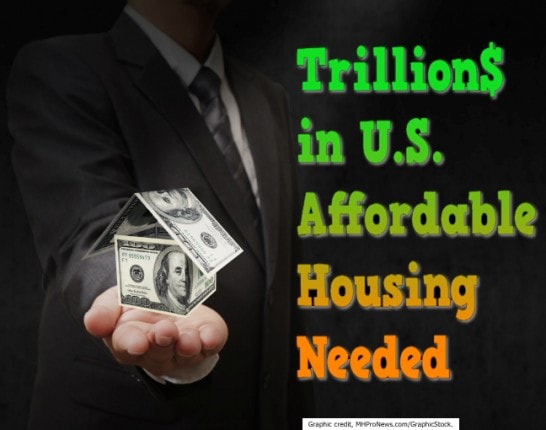 …so that businesses can spend more time serving the public and earning more money.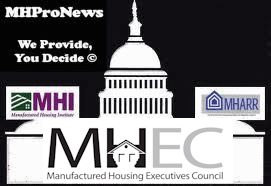 Fast Forward
Today, the relationship with some of the MHI staff and the industry's largest, and most popular trade media has turned frosty. Why?  Did that frostiness precede published exposes?
Why has the relationship with MHARR, several state associations, various companies and MHProNews improved during that same period? Are there connections between those contrasting realities?
This writer has an unfair advantage in answering such questions, because I listened and watched as MHI President and CEO Richard A. 'Dick' Jennison went from several calls and messages a week – just over three years ago – to suddenly, unilaterally stopping positive engagement altogether.  Those or other possible allegations won't be the focus of today's report.
By contrast, there has always been regular contact with MHARR, even during periods where MHProNews took editorial positions different than theirs. Isn't that how it should be? The relationship with state associations has generally been cordial, warm, friendly, to good. But again, when there were differences, that didn't keep associations or trade media to be in sharp conflict with each other.
The focus of this Friday Flashback is the reality that MHLivingNews and MHProNews have worked to promote items useful and beneficial to MHI, MHARR, other associations/their respective members – as well as non-aligned companies.  We've done so since our inception, and have continually done so for years.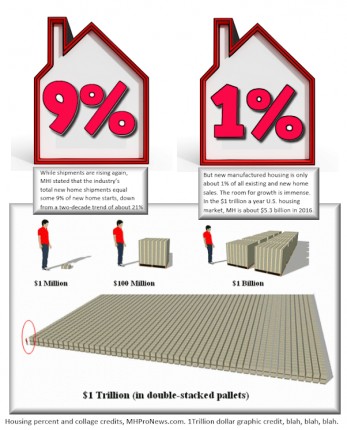 So as Dick Ernst said in his video above, when Tony Kovach in his role as a commentator has taken a position seen as controversial, it has always been with the long term view of the industry in mind.  Tony and the MHLivingNews/MHProNews team believe in manufactured housing, believe in the value of other forms of prefab and modular homes and believe that consumers and business interests work best when in alignment.
We as pro-Industry trade publishers don't let push-back or negativity keep us from covering the good, bad or ugly. See the second part of the industry professional's potent statement, linked below.
Need to be Pro-Industry, Pro-Consumer
The president of a national operation with numerous locations from coast-to-coast said the following to MHProNews yesterday.
"They're probably pissed bc of the old trade association mantra – you're either with us or against us."
The off-the record message was a mix of encouragement and that person's own critical analysis of those who don't see the value of offering balanced, independent, manufactured housing industry news and commentary.
"Let's deal with the realities of the business . . . and trust that the broader public and our customer base will appreciate the honesty and reward us with more business," that president wrote. "Thriving industries at the end of the day deliver a strong value proposition.  Let's focus on doing that!"
The number of MHI, MHARR, and other association members who actively read, follow. and support the analysis offered by MHProNews is growing, as is the industry's overall readership of the industry's largest and most-trusted trade media.
Recent Examples of Pro-Industry Activity, Which Aim to Advance Manufactured Housing
The following are examples of dozens of such interviews that spotlight insights which can spark greater interest by investors, professionals, politicos, and the home buying public at large.
Remember that teaser at the top? About the professional who now has 1/3 of the seats for his city council with manufactured home owners? Listen to that backstory, in the video below.
Where does the industry have strong upside potential? The next video points in a direction that will dovetail with the video above.
One more additional, new video will be added here in the next few days, please check back.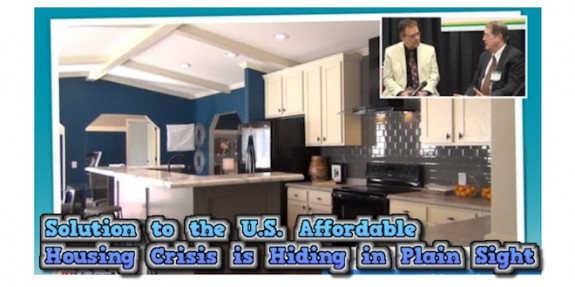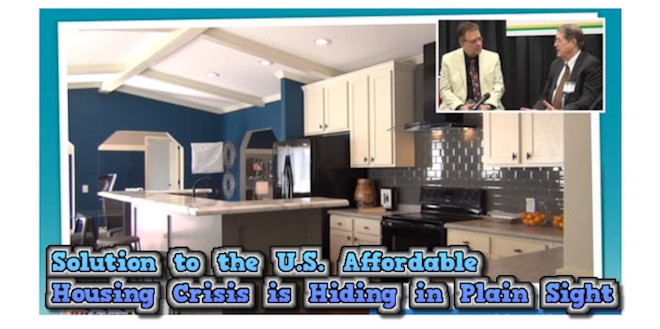 Promised Update – New Video
Bombshell?! Programming Notice
Next week, we plan what some will view as a bombshell expose of what attorneys who have reviewed the matter have deemed an illegal activity.
Once published, MHProNews plans to hand the unsolicited, relevant documents provided to us over to federal officials.
Watch for that report. "We Provide, You Decide." ©
Bottom Lines
There are a growing number of operations in manufactured housing that understand that local HUD Code retailers and communities could be growing at profitable, sustainable, higher double-digit or even triple-digit annual rates.
That would mean that:
as community vacancies drop, values would rise,

Retailer profits would grow,
HUD Code production and profits would grow,
More lending,
More insurance,
more transportation, more installations, more anchors, 'skirting' (foundation enclosures), more ACs, porches, steps, decks, other ancillary services, etc.
and for associations that get floor dues, more revenues.
The industry is well positioned for tremendous growth, but only if it honestly deals with the issues on the home buying public's, mainstream media's and public officials' minds. To learn more about trillions in many housing industry opportunities, see the second report, linked here.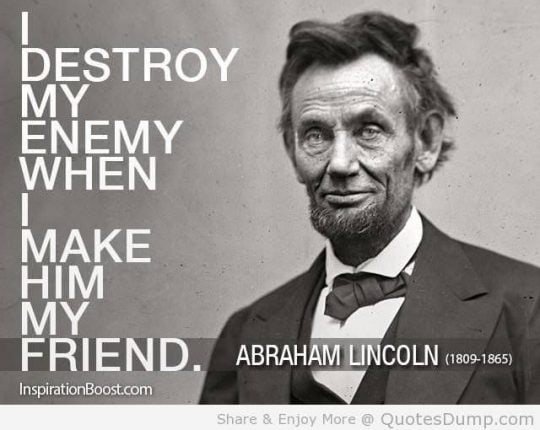 News has insightfully been called the first draft of history. We get perspective by looking back in the rear view mirror, seeing where we've been. We learn by stepping back and seeing how we got to where we are today. When driving that pickup, car, SUV or other vehicle, it's safest and the odds of successful travel are best when we look ahead, check the mirrors on the sides and behind.
Cohesion is the best path ahead, where each party brings their particular skill and expertise to bear for the good of the many. ##
(Image credits are as shown.)

Submitted by Soheyla Kovach to the Daily Business News on MHProNews.com.