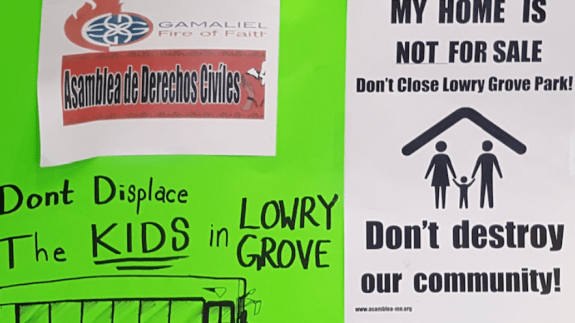 Following the ongoing saga of the Lowry Grove manufactured home community (MHC) in Minneapolis that has filed suit to reverse the sale of their community for not being offered first right of refusal, as MHProNews reported Aug. 8, 2016, an amicus brief from the state attorney general's office in support of the residents may tip the balance, according to lillienews. The state's interest stems from the failure of the seller to offer it first to the residents as required by state law.
The community found a backer for the $6 million to match the buyers price, a nonprofit called Aeon that provided funding at the last minute, just as owner Phil Johnson inked the deal with Continental Property Group (CPG), led by President Traci Thomas. The new owner intends to develop the 15 acres, and has said she will discuss possible future plans regarding the property with city officials, including affordable housing.
"There will, for sure, be an affordable housing component, I've said that all along, but how much, how many units, all of that stuff is yet to be decided," Tomas said in an interview. She had originally offered more money than the state requires to help residents with relocation costs. When asked if the affordable units will be comparable to the $400 monthly site rent at Lowry Grove, she said no.
The residents of Lowry Grove would prefer to retain their tight-knit community as it stands. The case is scheduled is to be heard in court later this month. ##
(Photo credit: theuptake–Lowry Grove manufactured housing community)

Article submitted by Matthew J Silver to Daily Business News-MHProNews.