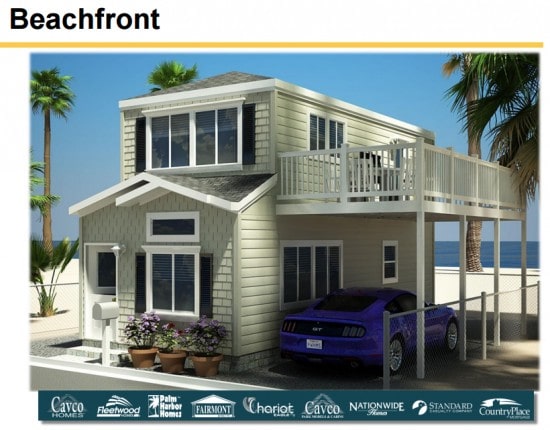 Phoenix, Arizona based Cavco Industries, Inc. (NASDAQ:CVCO) released key figures and financial highlights for the first fiscal quarter, which ended July 2, 2016.
Cavco management followed their August 09, 2016 release of SEC reported filings with a conference call to discuss the results in further detail. 
Key points released by the nation's number two producer of manufactured and modular homes addressed both the upward promise of housing demand, with a cautionary historic note on insurance claims affecting the financial services division of their operations.
Seeking Alpha provided a transcript to MHProNews, some highlights and key facts from the company's SEC reports follow.
Dan Urness, Chief Financial Officer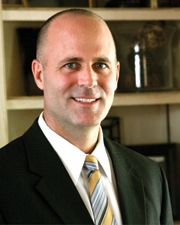 "Net revenue for the first fiscal quarter was $185.1 million, up 14.5% compared to $161.7 million during the first quarter of fiscal year 2016. The increase was from achieving 3,395 home sales this quarter, a 17% increase from 2,902 homes during the comparable period last year. The current quarter contained one additional month of Fairmont Homes operations as Fairmont Homes was purchased by the company last year on May 01, 2015."
Pre-tax income saw a decrease of 2.3% compared to last year, although the factory-built segment increased some $2.7 million for the same period.
Net income remained unchanged and consistent from the prior year at $5.4 million, as did the net income of $0.61 per share for basic and $0.60 for diluted weighted average of shares outstanding.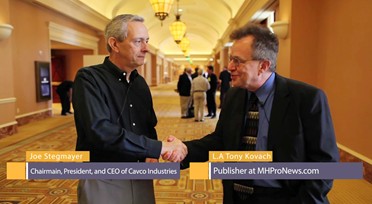 Joe Stegmayer, Chairman & CEO
Joseph Stegmayer, Chairman, President and Chief Executive Officer commented on the broader picture of the housing and manufactured homes industry as well as its effects on Cavco:
"Overall housing demand continued to improve during the quarter, as reflected in the higher sales volume we are pleased to report. Although significant insurance claims activity from unpredictably extreme weather adversely impacted our financial services segment's results this quarter, the long-term prospects for this business remain positive. We look forward to the improved market opportunities available to our businesses and expect to continue to benefit from them during the fiscal year."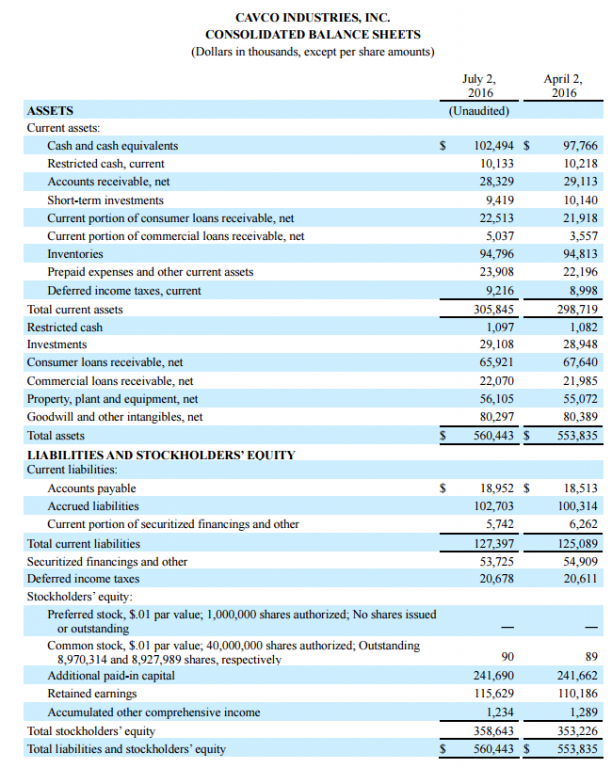 As regular Daily Business News readers know, Cavco Industries, Inc., is headquartered in Phoenix, Arizona.  They design and produce factory-built housing – manufactured and modular homes – primarily distributed through a network of independent and Company-owned retailers.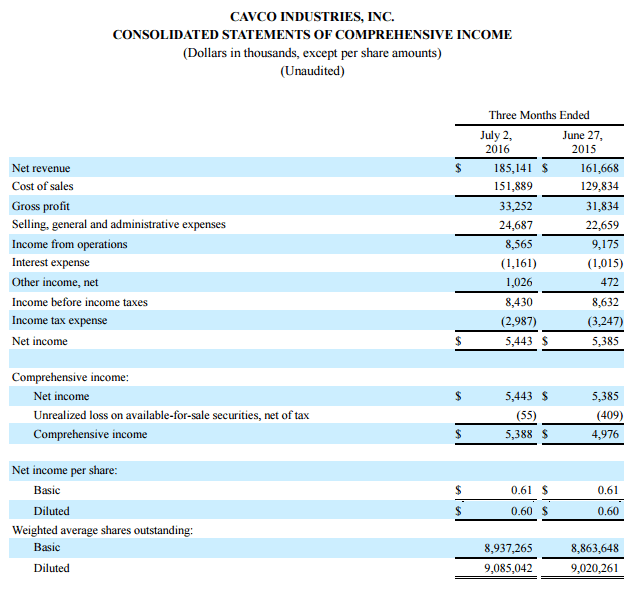 Cavco operates 19 production facilities, which build some of the most recognized brands in the HUD Code manufactured housing and modular homes industry, including: Fleetwood Homes, Palm Harbor Homes, Nationwide Homes, Fairmont Homes and Chariot Eagle.  Cavco's manufactured and modular home divisions have won numerous awards in recent years.
Subsidiaries of the group include: Standard Casualty, it's insurance branch, as well as its related finance arm – CountryPlace Mortgage.
Further details can be found with the downloads attached, as shown below.
The Cavco ticker shown below was at the time shown, and Cavco is one of several manufactured housing related stocks tracked daily by MHProNews, yesterday's results are posted here.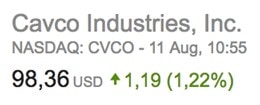 The transcript of the call is available from this link.  For the interview with the firm's chairman and CEO – A Cup of Coffee with…Joe Stegmayer, please click here. ##

Submitted by Frank Griffin, to Daily Business News  for MHProNews.