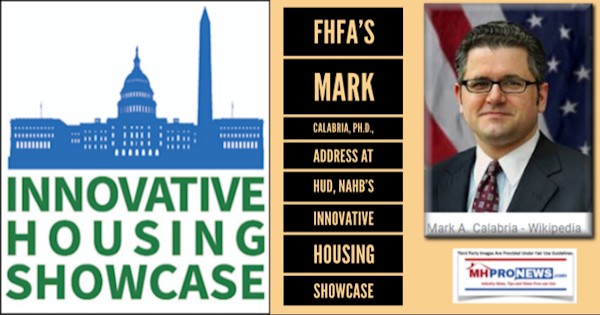 The Daily Business News on MHProNews recently spotlighted the video interview with Mark A. Calabria, Ph.D., the new head of the Federal Housing Finance Agency.
That report with a video interview with him is linked below.
Dr. Mark Calabria, FHFA Director Interview, Front Lines of GSE Reform, Manufactured Housing Impacts Ahead
As the director of the FHFA, Dr. Calabria has an opportunity to help shape how the Government Sponsored Enterprises (GSEs) of Fannie Mae and Freddie Mac implement the Duty to Serve (DTS) manufactured housing, and other underserved markets. He's known as a critic, as the above linked report makes clear, and is now has the opportunity to impact change.
While the comments below don't specify manufactured homes, it was delivered in the context of the same event that HUD Secretary Ben Carson actively participated and promoted, which included 3 HUD Code manufactured homes. More on that in the related reports, below.
To help read the tea leaves for what might be ahead at FHFA, here are the unedited comments by FHFA Director Calabria, per their media release to the Daily Business News on MHProNews. There are some similar themes between Director Calabria's and Secretary Carson's observations about the importance of addressing the supply side of the housing equation, among other points.
Prepared Remarks of Dr. Mark A. Calabria, Director of FHFA, at HUD and NAHB's Innovative Housing Showcase
6/3/2019
Remarks as Prepared for Delivery
Dr. Mark A. Calabria, Director
Federal Housing Finance Agency
HUD and NAHB's Innovative Housing Showcase
National Mall – Washington, DC
"Building a Mortgage Finance System that Supports Innovation In Housing"
Good morning! Thank you, Maren [Kasper], for that kind introduction.
It is an honor to be here at what I hope will be the first of many Innovative Housing Showcases. Let me thank the teams at HUD and the National Association of Homebuilders for putting together this inaugural event.
I have had the honor of working at both HUD and NAHB over the course of my career. Being here is like being with family. I cannot think of two better partners to come together to promote housing innovation and to tackle the challenge of housing affordability.
So, let me thank Secretary Ben Carson and the Homebuilders' CEO Jerry Howard for their leadership.
Let me also congratulate the exhibitors of this showcase and thank all of you for being here. It is not every day that I can find a group of people large enough to fit on the National Mall who like talking about home building and home financing – especially on a warm summer morning.
This event brings together two things that Americans have always been good at – building and innovating – both of which depend on a strong and resilient housing finance system. And that is what I am focused on.
The Federal Housing Finance Agency oversees Fannie Mae, Freddie Mac, and the Federal Home Loan Banks. And as Director, one of my top priorities is to make sure our housing finance system is strong enough to keep lending through the cycle, not just when the economy is booming like it is right now.
I also know how hard it is for you to make long-run investments in building and innovating when house prices ebb and flow with the housing cycle.
And part of my job is to try to make sure that lenders of all sizes have enough capital to keep functioning during a downturn when it is needed most – especially the community banks that are the lifeblood of construction financing.
To do that, I will be working to bring the same level of innovation on display here today to the financing side of the housing industry.
Housing is a basic necessity for all of us. But it also has a major impact on every aspect of our lives.
Where we live and make our homes determines the people we know and interact with every day – our neighbors and friends. It affects our health, our education, and our careers.
And for many families, homeownership is the cornerstone of building wealth and pursuing the American Dream.
I believe homeownership is one of the fundamental planks of a free society.
Having a place to call home and to invest in making our own has always been a driving force of what makes America great.
And that's why it is so important for all of us to work together to tackle our housing system's affordability challenges for builders, for buyers, and for renters.
You can see the affordability problem in the history of two key housing indicators: Housing prices and housing starts.
Typically, the number of new homes that are built at any given point in history tracks closely with changes in housing prices. As house price appreciation picks up, the number of housing starts increases too.
And then as housing prices fall, the pace of building new homes slows down.
But in recent years, we've seen this relationship start to break down. Housing prices have risen steadily, but the number of housing starts has not kept up.
Since 2012, across the country, we have seen average housing prices appreciate nearly 6 percent per year. Despite this pressure, housing starts for single-family homes are currently stuck nearly 15 percent below historical averages.
And the average house in America today is 35 years old, the highest it has been in nearly a century.
So, that's the affordability problem in a nutshell: Housing prices keep rising, but the supply of housing isn't keeping up.
For too many Americans, wages aren't keeping up either. And even though the economy has been booming the past two years, the cost of housing is still increasing faster than most people's paychecks.
This means that the lowest-paid workers can't find affordable rental options. And it means many middle-class Americans are locked out of homeownership.
We see this especially in workforce housing for nurses, teachers, plumbers, electricians, carpenters, firefighters, law enforcement officers, and all those who earn too much to qualify for government housing assistance but not enough to live in the communities where they work.
Part of the solution is simply to build more housing of all kinds. We need more single-family homes and more multi-family properties. And I know everyone here can support that.
To build more houses, we need more builders.
In the past 2 years, we've seen roughly 600,000 new construction jobs across the country. That's definitely a good start to tackling the labor shortage that the industry has faced recently. But more work remains.
NAHB is invested in growing the homebuilding workforce of the future through your Home Builders Institute and your support of Job Corps. And we're seeing new efforts in the Administration to expand job-training and apprenticeship programs.
These are all welcome changes.
America needs more bricklayers, carpenters, painters, iron workers, plumbers, and roofers – not just to build our houses, but to build our future.
These are high-paying jobs. And they are highly rewarding jobs.
In the building trades, hardworking Americans find the dignity of work and the satisfaction of making what a family will someday call home.
We need to lift up these careers. And we need to make sure the next generation sees them as viable and rewarding opportunities to earn a good living and help others pursue the American Dream.
But it's not just about labor.
One of the biggest factors driving prices up and dragging supply down is the accumulation of burdensome government mandates and fees, zoning and land-use restrictions, environmental regulations, building codes, and permitting requirements.
This is a problem that homebuilders deal with every single day. And NAHB has studied it extensively over the years.
In fact, they estimate that the many layers of government red tape account for nearly a quarter of the price of a new single-family home and nearly one-third of the development and building costs of new multi-family properties.
And those are just the homes that actually get built. In many cases, steep regulatory costs prevent the construction of new housing in the first place.
This is a national problem with local roots.
The most burdensome regulations come from local governments. And typically, it is the wealthiest communities that hike up the regulatory costs of homebuilding the highest.
States like California are a case study of this problem. Almost half the country's homeless population with no shelter whatsoever live in California. And many cities are making it even worse.
We saw this recently in Berkeley, where officials made it illegal for people to live in their R.V.s and campers, even though the city's homeless population has risen by more than 40 percent over the past two years.
Tackling our affordable housing shortage requires organizing nationally and acting locally.
That's exactly what NAHB does so well. And I encourage you to keep up your efforts across the country to reform local regulations so that our housing system meets the needs and financial situation of all Americans.
We have seen the power of de-regulation at the national level the past two years in everything from energy to health care to infrastructure. Now, we need to apply those lessons to the homebuilding industry in localities across the country.
But as Americans, we have never really liked waiting on government to solve problems – especially when the problems are caused by the government in the first place.
We have always been a nation of industrial pioneers, innovators, and problem-solvers – and that's exactly what we are seeing in the housing sector right now.
Across the country, and right here at this event, we are seeing the power of innovation to tackle our shortage of affordable housing.
The cutting-edge technologies and housing prototypes on display all around us are revolutionizing the homebuilding industry.
The new materials, equipment, designs, and construction systems represented here will make it easier to build high-quality and high-density homes quickly and efficiently, while minimizing the environmental impact.
They will make housing more resilient during natural disasters. And they will demonstrate the power of innovation to solve problems and make housing in America more affordable.
To support that innovation on the building side of our housing industry, we need innovation on the financing side as well.
For instance, it is often difficult in today's mortgage market to find financing for smaller, less expensive homes. Of course, such is all too often the result of fixed compliance costs that make small mortgage lending prohibitive.
Fannie Mae, Freddie Mac, and the Federal Home Loan Banks exist to help make housing accessible. They do so by supporting lenders of all sizes.
But this does not mean our work is done.
To truly meet the needs of people in underserved areas, we need to open up our mortgage finance system to more competition – because competition drives innovation.
One way to do this is for Congress to authorize FHFA to issue more GSE charters so more players can enter the industry and compete with one another.
There is already evidence that this kind of reform would succeed if enacted. Today's reemergent private mortgage insurance industry shows a strong appetite and capacity for private capital to bear mortgage credit risk.
And as more competitors enter the mortgage market, as a regulator, my job is to create a level playing field and subject everyone to the same set of rules.
Fannie and Freddie should be successful because they have the best management, the best execution, the best business practices – not because they have the rules and regulations stacked in their favor.
To be fair to everyone else in the emerging marketplace, no one is going to get any special favors.
So, I will be taking administrative action where I can. And I will be consulting with Congress, the Administration, and other regulators wherever necessary.
It is going to take all of us working together to build a mortgage finance system that is strong and resilient enough to continue lending through an economic downturn.
And now is the time to act.
To paraphrase President John F. Kennedy, the time to repair the roof is not in the middle of a downpour, but when the sun is shining.
And right now, the sun is shining on our economy and our housing market.
We know economic booms will eventually be followed by busts, just as housing prices go up and they go down.
And it is during these boom moments that we must prepare for the inevitable downturn.
That will be my focus during my 5 years as FHFA Director. I look forward to working with all of you to build a stronger, more secure housing market for all Americans.
Thank you for the opportunity to address you today.
###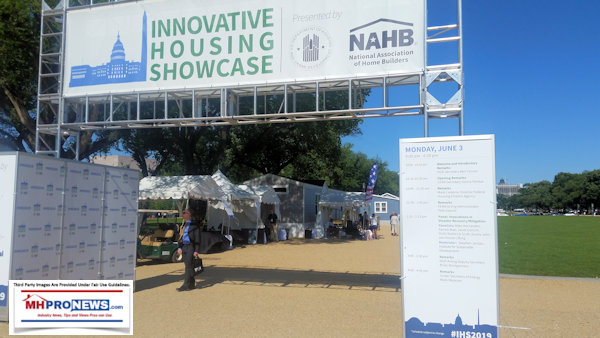 The Federal Housing Finance Agency regulates Fannie Mae, Freddie Mac and the 11 Federal Home Loan Banks.
These government-sponsored enterprises provide more than $6.3 trillion in funding for the U.S. mortgage markets and financial institutions.
That's "News Through the Lens of Manufactured Homes, and Factory-Built Housing," © where "We Provide, You Decide." © ## (News, analysis, and commentary.)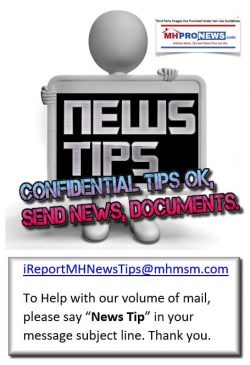 NOTICE: You can get our 'read-hot' industry-leading emailed headline news updates, at this link here. You can join the scores who follow us on Twitter at this link. Connect on LinkedIn here.

NOTICE 2: Readers have periodically reported that they are getting a better experience when reading MHProNews on the Microsoft Edge, or Apple Safari browser than with Google's Chrome browser. Chrome reportedly manipulates the content of a page more than the other two browsers do.
(Related Reports are further below. Third-party images and content are provided under fair use guidelines.)
1) To sign up in seconds for our MH Industry leading emailed news updates, click here.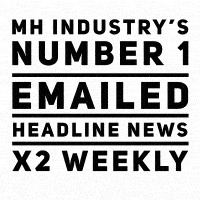 2) To pro-vide a News Tips and/or Commentary, click the link to the left. Please note if comments are on-or-off the record, thank you.
3) Marketing, Web, Video, Consulting, Recruiting and Training Re-sources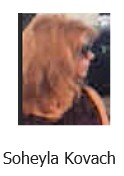 Submitted by Soheyla Kovach to the Daily Business News for MHProNews.com. Soheyla is a managing member of LifeStyle Factory Homes, LLC, the parent company to MHProNews, and MHLivingNews.com.
Related Reports

: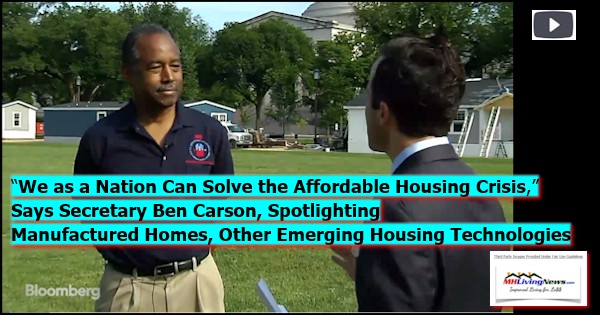 Pushing Back Against NIMBYism, HUD Secretary Ben Carson, NAHB Innovative Housing Showcase, Schedule
8 Months of Declining Year-Over-Year HUD Code Manufactured Home Production – When Will Manufactured Housing Institute Act?
Key to Unlocking Door for More Manufactured Home Sales, Professor Lisa Tyler's Valuable Research
Tent Cities, Homelessness, Crime, Disease, Affordable Housing, and Manufactured Homes
HUD Secretary Ben Carson tours Innovative Housing Showcase on National Mall in Washington, D.C.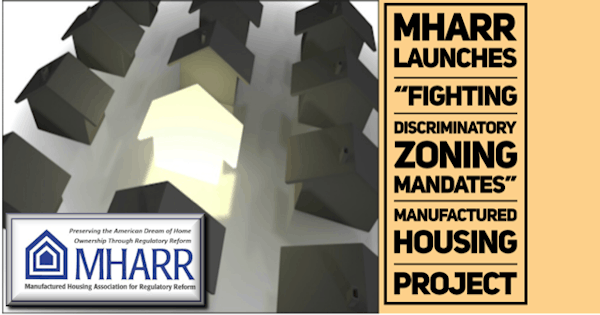 https://manufacturedhousingassociationregulatoryreform.org/mharr-launches-fighting-discriminatory-zoning-mandates-manufactured-housing-project/