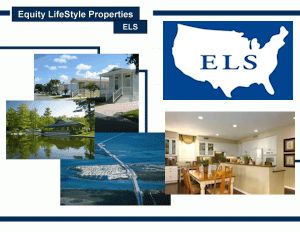 Equity LifeStyle Properties Inc. (NYSE: ELS) saw a volume spike on its stock on November 29th.
On the day, ELS saw 699,263 shares trade hands on 6,059 trades. The stock averages a daily volume of 444,616 shares a day over the last month, and the difference represents a significant bump in volume.
According to Equities, when a stock experiences a sudden spike in trading volume, it may be seen as a "bullish" signal for investors. An increase in volume means more market awareness for the company, potentially setting up a more meaningful move in stock price. The added volume also provides a level of support and stability for price advances.
ELS also updated its FY17 earnings guidance on November 29th, providing new guidance of $3.45-3.55 for the period, compared to the Thomson Reuters consensus earnings per share (EPS) estimate of $3.53. The company also updated its Q4 guidance to $0.75-0.81 EPS.
As Daily Business News readers are aware, ELS reported its Q3 2016 earning and 2017 guidance on October 17th. That report is linked here.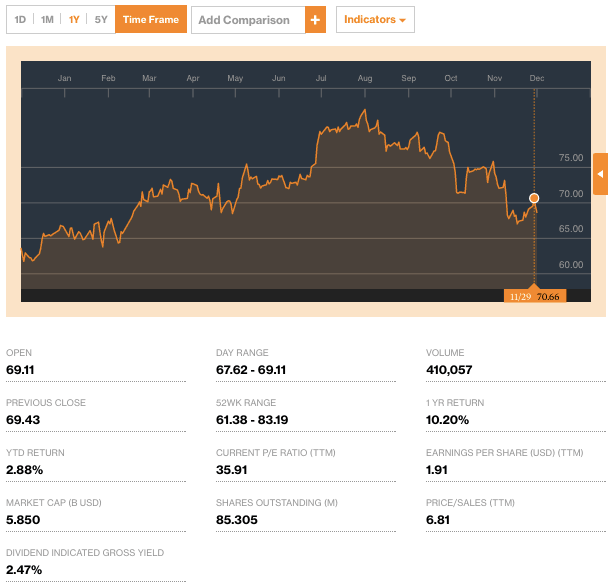 ELS has also been the topic of a number of recent research reports from analysts:
Evercore ISI began their coverage in a research report on November 28th, and set a "hold" rating with a $74.00 target price on the stock.
TheStreet changed its rating from "buy" to "hold" on October 7th.
BMO Capital Markets reissued a "hold" rating and set a $77.00 target price on July 28th.
Citigroup boosted their target price on the stock from $70.00 to $80.00 and gave the stock a "neutral" rating July 7th.
Commenting on the budget process during the ELS earnings call in October, CEO Marguerite Nader provided additional insight.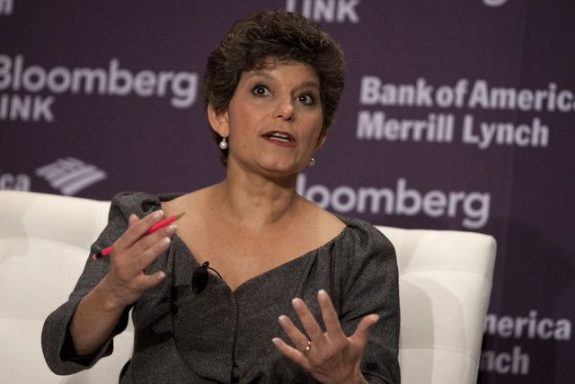 "Each year, we finish our budget process in October and provide detailed projections for the following year."
"We have issued guidance of $3.50 for next year, which is a 6.6% growth in FFO per share. Certain line items like seasonal and transient activity require more visibility to be able to forecast with more accuracy. As is our practice, we will update guidance each quarter as we have more knowledge about reservations at the property level," said Nader.
"Demand for our product is strong. The demographic trend is in our favor. We anticipate that we will continue to see the same positive trends from 2016 coming into 2015, including strengthen our RV footprint and increase MH ownership transactions."
As manufactured housing professionals, investors and enthusiasts know, ELS is a REIT – a Real Estate Investment Trust – and is one of the largest owner/operators of manufactured home communities and RV parks in the nation.
ELS is also one of the manufactured home industry connected stocks tracked every business day by the Daily Business News, with the most recent report, linked here. ##
(Editor's Note: for A Cup of Coffee interview with ELS CEO Nader, click here.  Sam Zell's post-election reflections are linked here.)
(Image credits are as shown above.)

Submitted by RC Williams to the Daily Business News for MHProNews.