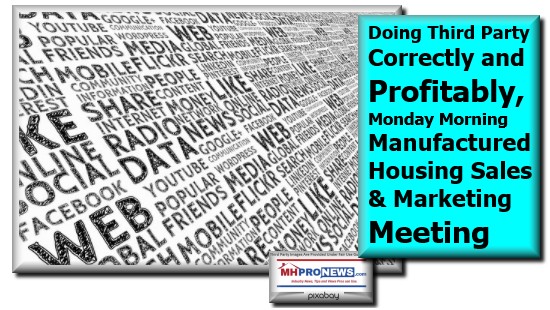 A manufactured home industry marketer for a well-known firm made a number of interesting admissions the other day.  We'll touch on that later below.  But first, let's start with the principles, and then move to the details.  Keep in mind that we not only raise important issues for manufactured housing, but also like to point to potential solutions when we do.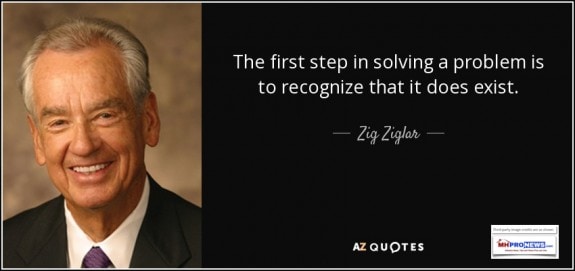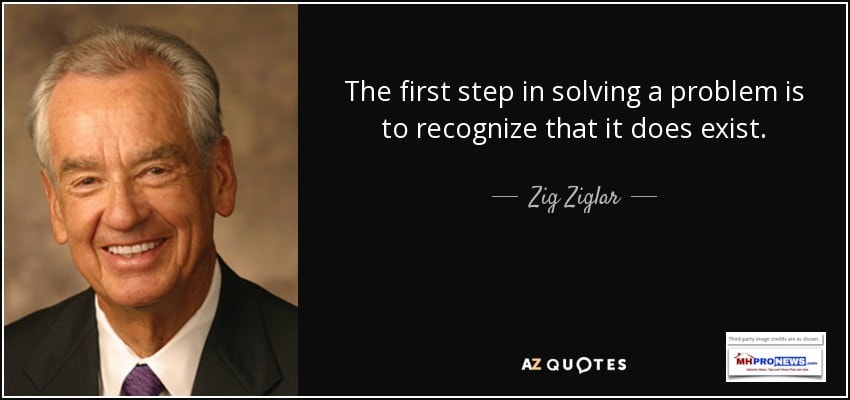 Just the FACT$
News can help make or harm your business or location. That's true for most any industry, but we'd argue its particularly true for manufactured homes, for reasons we won't go into today. Almost anyone who has been in the manufactured housing industry for a year or more can tell you what you likely know yourself.
News can help or harm almost any business.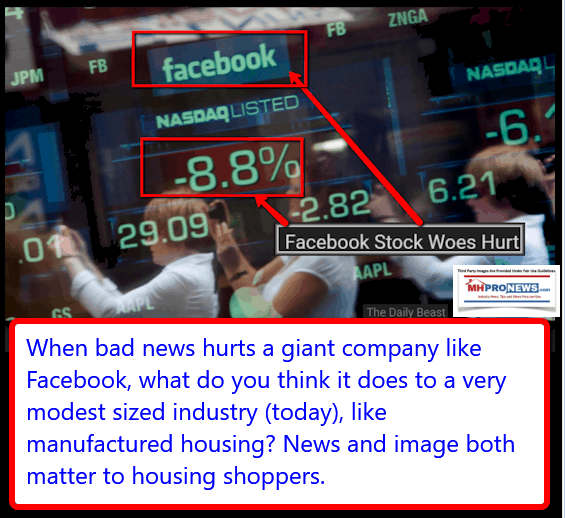 You can love the news, hate it, or be "meh" about some news item. But "News" has been thoroughly woven into the fabric of American – and most industrialized – societies.
So as you read this today, use TWO HATS. The first, is your marketing hat, and the second is your consumer of news hat.  This article, like so many others on the Daily Business News is for THINKERS who want to do more, profit more, and sell more – instead of whine more.
News and Marketing Hats
News done properly is absolutely essential for the advancement of our industry, and it can be highly important to almost any sized company, organization, or location in manufactured housing.  When bad news hits even a giant company like Facebook, and sends its stocks dropping by billions of dollars in lost value, what do you think that means for a relatively small industry like manufactured homes? 
Odds are good, the industry's thinkers get it.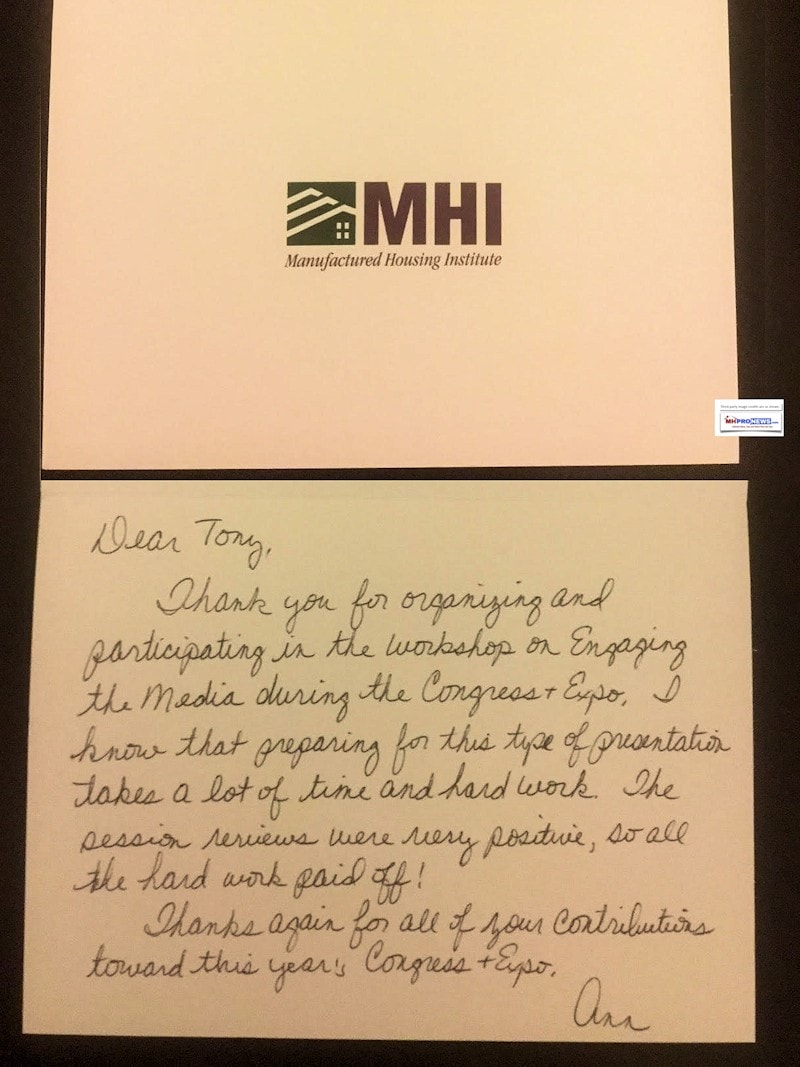 If you are wise, you want as much positive media as you can get.
But if you have a strong, keen mind, you know that even 'negative news' can – properly handled, or with the right "spin" – can at times be turned into something that's at least useful – and surprise! – at other times, profitable.
Before diving into how you can engage your targets audience via "News" to significantly grow your business, let's first draw an important distinction. 
Blogging vs. News
There are some bloggers and operations who claim the mantle of 'news' in our industry.
But upon closer examination, what they routinely do is some form of dressed-up marketing. We're not criticizing them, just saying "it is what it is." When third parties to our industry see those blogs, sites, or newsletters, they mentally label them for what they are. They are NOT seen as news by most savvy media, or by savvy housing shoppers, and others researching our industry. 
For years, and for a variety of reasons, we tackled stories on the Daily Business News that include bad news too, not just good news.  Rah-rah will only go so far.
Our doing a balance of news enhances credibility. and it also provides a 'morality tale' for those who might be tempted to do wrong. Not many want to be spotlighted with bad news, right?  You don't have to read the linked article below, but it gives you an idea of what we are talking about here, one example of many over the years.
"Jail Him!" NPR's "Mobile Home Park Owners Can Spoil An Affordable American Dream" Refuted
Against that backdrop, as an MHI member organization executive said during the Louisville Show, "Tony, yours is the only real game in town." 
What that industry veteran was talking about was news.
Again, not slamming the others, but that wasn't a throw away line or being polite by that one executive. Here's proof. At Louisville and Tunica, the very attractive magazines printed up drew almost no pickups by attendees. Why? We've not done a survey, but it doesn't take a rocket scientist to see that industry readers don't find it to be must-reading. If it's marketing, and someone wants to be sold something, then you pick one up.  By contrast, even those that don't always like what we report or comment on, are reading here routinely.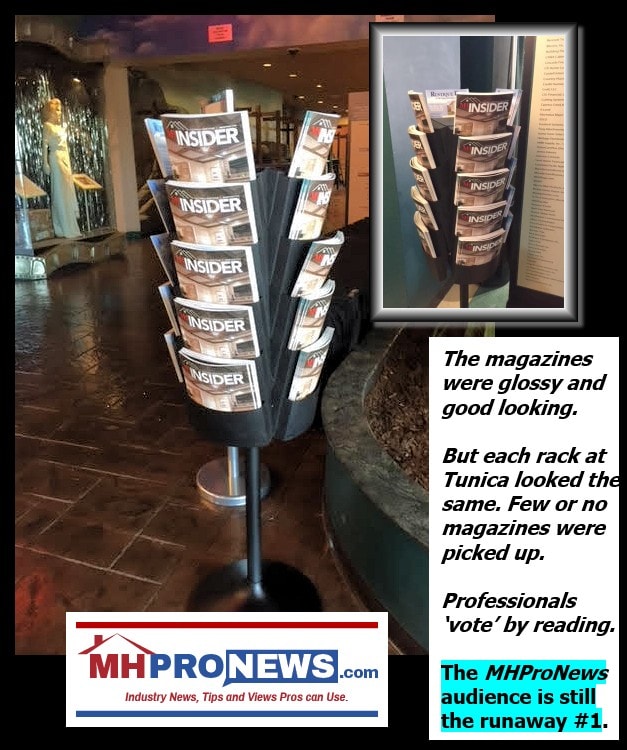 If MH Industry readers aren't moved by this kind of content, why would anyone else be?
An MHI member exec wrote to say the following, "It is pioneers like you, Tony, that change our tired image…Pioneers are the ones with the arrows in their back."
By contrast to the rah-rah-writers, in a digital era the all digital MHProNews and MHLivingNews have dominated for years. There are over a thousand LinkedIn recommendations and endorsements yours truly has been given, over 99% of them unrequested.  Those I did ask for one from a client, they gave us a glowing one, in writing.  By the way, kind words to me are a reflection on the team, and those clients who work with us.  I'm the front guy, the face, but it takes a team to make this work. So those kind words reflect on all – clients included – who've made this possible.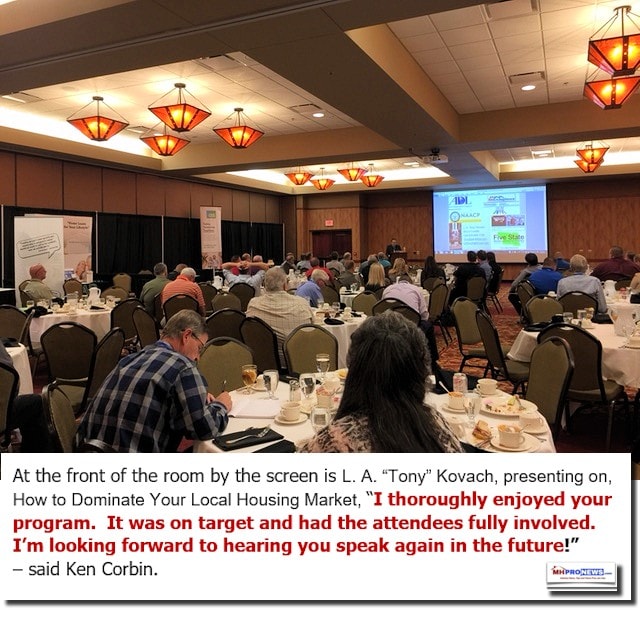 Arguably, no one knows the industry better in media than MHLivingNews and MHProNews.
There are deep pockets folks who will prop up some of those other pubs and glossy magazines. Fine, it's a free country. But they don't usually show up in searches, and if they do, they are quickly seen for being what they are. They are often seen as thinly veiled marketing.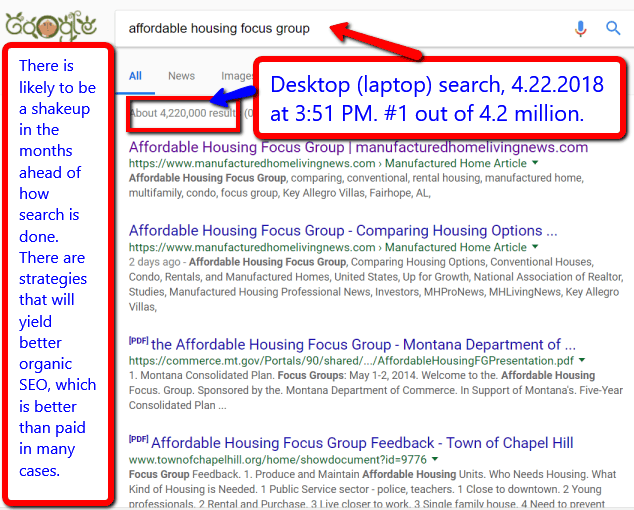 The very fact that MHProNews and our sister site takes on controversial issues is part of what has given us credibility and influence with others.
Most of these searches are from a mobile search, as Google has often said that Mobile searches are rising, or dominant. Research in 2016 said mobile was at 50-60 percent of searches being done then, and was rising. BTW, this article is being drafted on a mobile device.
The point is that none of the industry sites came up on these searches, meanwhile, our work did on page one of Google.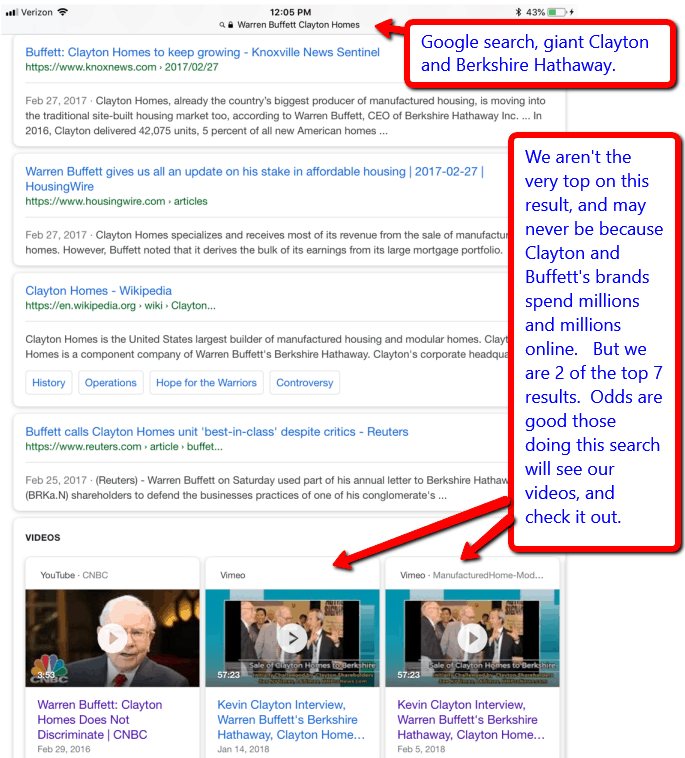 There are numerous topics where our articles are page one, top of fold.
The same can be said for those doing videos searches.
We've invested nearly a decade in developing these two trade media platforms. MHLivingNews.com and MHProNews.com will not be easily replaced or supplanted unless there is massive spending by someone willing to buy traffic.  Until that happens, we're a dominating force in manufactured housing news.
Which means our clients routinely get lower cost, better ORGANIC search and service results.  We won't teach competitors the secret sauce, but its legit and works. It is common sense that you want to have good news about your location.  We know how that's done, and deliver that for our clients on a routine basis.  We can do so in a variety of ways.  When you are ready to do more, let us know. 
Closing thought, which was the opening thought. That marketer, who does a good job for their operation, is right. The shakeup of Facebook, looming problems for Google and others could spell opportunities in disguise for those who want to do ORGANIC search results, instead of paid ads on Google and Facebook, etc. Again, give us a message or call when you're ready to learn more or take the next step.  Odds are good, you'll be glad you did. ## (Marketing, sales, management, media engagement, tips and strategies.)
(Third Party Images are Provided Under Fair Use Guidelines.)
Related Reports:
"Silver Bullet," Manufactured Housing's Monday Morning Sales Meeting
For manufactured home marketing, sales or professional business development – plus other MH expert or consulting services – click here.


By L. A. "Tony" Kovach. Co-founder of MHLivingNews.com and MHProNews.com.
Ph. 863-213-4090.