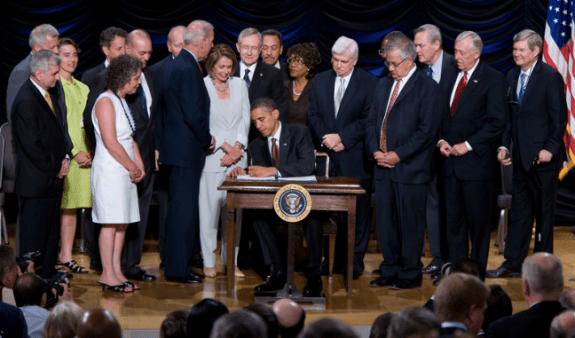 With President-elect Donald Trump set to take office in a few weeks, one of the issues front and center is Dodd-Frank and what will happen to the legislation, which Senators Elizabeth Warren (D. MA.) and Bernie Sanders (I. VT.) have vowed to defend.
The issues, opinions, perspectives and points of reference abound.
Patrick J. Richard provided his take in American Banker, making the case that dumping Dodd-Frank could restore executive accountability to the financial sector.

"Absent from the debate over rolling back Dodd-Frank," wrote Richard, "is recognition of how a regulatory recalibration – restoring balance between risk and rules – would also restore more personal responsibility on the part of financiers."
Richard used Warren Buffet and Berkshire Hathaway as an example of risk/rule balance in action, including Buffet's line from his 2004 annual letter to shareholders that said "After all, who ever washes a rental car?"
"The 'rental car' in the oft-used expression could be a metaphor for the current financial services industry," wrote Richard. "It has been so influenced by government regulation since the crisis that executives and boards of directors perhaps feel less ownership and accountability for its performance. Good governance recognizes that executives should treat the bank's investments at least as carefully as their own money – or car."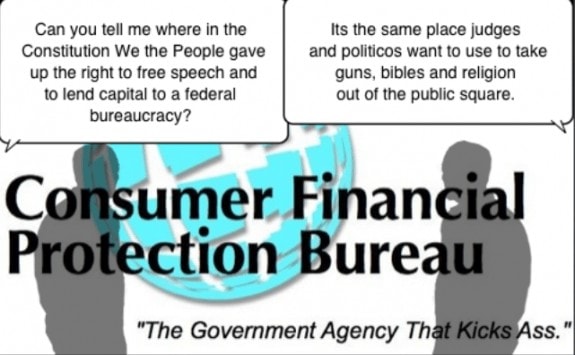 Buffett referred to the importance of aligning executive and director incentives with shareholder interests in his 2004 letter.  In it, he made clear that all Berkshire Hathaway directors purchased their holdings in the markets just as normal shareholders did and that Berkshire Hathaway does not carry Directors & Officers liability insurance.
"Buffett's approach here is simple but far-reaching," wrote Richard. "Directors and officers put 'skin in the game' and hold the same economic upside and downside as shareholders. They also face personal liability and full accountability for the legal ramifications of any misdeeds. Directors and officers do the right thing in part because it is in their personal interest to do so."
Richard also shared how this equation is more complicated for banks, as they treat shareholders and depositors as key stakeholders, even though their interests can be at odds. In part, this ties into the "why we need it" narrative of Dodd-Frank regulation. 
"In reaction to the financial crisis, Dodd-Frank produced a blizzard of regulations to proscribe a litany of behaviors. But this approach has proven costly, complicated, stifling to innovation and susceptible to gaming," wrote Richard. "Worse, it may have actually undermined executive accountability: The CEO in effect becomes a compliance manager rather than driver of key business decisions, often left to rely on the secondary assurances from risk managers and other mid-level managers."
Richard sums up his take by stating that massive regulation offers the opposite of the Warren Buffett approach. "By creating a system of highly detailed regulations that no CEO or board could recite, let alone master, Dodd-Frank and other regulatory schemes empower specialists, lawyers and bureaucrats," wrote Richard.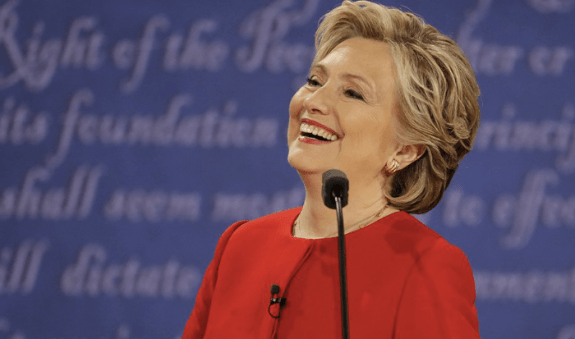 Understanding the Clinton Connection
A recent editorial from Investor's Business Daily (IBD) highlights comments from Hillary Clinton at a September Presidential debate, and shows how the Clinton Administration – not the tax cuts during the Bush 43 Administration – set the stage for Dodd-Frank.
"In 1995, using the powers of the presidency, Bill Clinton turned the 1977 Community Reinvestment Act into an aggressive program that basically forced banks to lend money to 'underserved' communities," the article said.

"That meant those with low incomes who couldn't necessarily repay a loan."
This is where The Department for Housing and Urban Development (HUD) comes in.
"Under HUD Secretary Andrew Cuomo, the agency became particularly aggressive, in 2000 making a goal of over $1 trillion in new loans to low-income minority households," the article said. "Fannie Mae and Freddie Mac were told to make at least half of their loans to low- and moderate-income borrowers, mainly minorities.
Banks suddenly found that regulators had the power to refuse their branch expansions or reject a merger if they weren't making enough loans to otherwise unqualified minority borrowers. So they played along."

"They made the loans, and Freddie and Fannie bought the loans right back. It was like a game of musical chairs, and the Fed kept the game going in the early 2000s by cutting interest rates. Every time Republicans in Congress or President Bush talked about reforming housing programs, Democrats like Rep. Barney Frank of Massachusetts and Sen. Chris Dodd of Connecticut threw fits, threatening to gum up Congress and implying that GOP lawmakers were racists. The Republicans backed off."
And the connection is made.
"Tax cuts had nothing to do with this whatsoever. Nor did the minor tinkering to the 1930s-era Glass-Steagall law in 1999, which was implicated in none of the major Wall Street insolvencies or subsequent bailouts during the crisis," the article said.
"It's another die-hard Democratic myth," IBD stated, "intended to absolve themselves of blame for the crisis. And the economy-killing Dodd-Frank financial regulations passed in 2010 were based on these Democratic myths — which is why we're now having the worst economic expansion in modern history."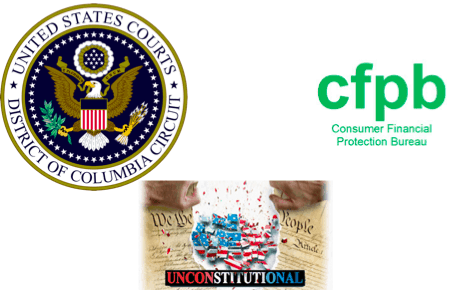 MH Connections
Among the overlooked causes for the big slide of manufactured housing from the 372,000+ shipments hit in 1998 to the low ebb of the mid-to-late 2000s was loose lending standards of conventional housing lenders.  Buyers that once would have turned to manufactured homes for their housing, instead used so called "no doc" "liar loans" that boosted conventional housing at the expense of manufactured and modular home production.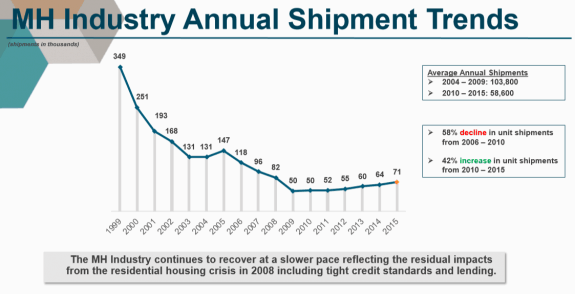 As Daily Business News readers are aware, we have followed Dodd-Frank, the Consumer Finance Protection Bureau (CFPB) and its effect on the MH industry closely, including both being in the Trump Administration crosshairs, the CFPB being ruled unconstitutional, and who the Feds and the CFPB are working for on a practical level.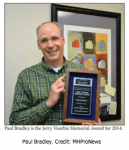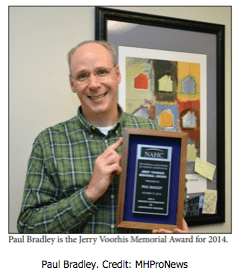 The issue brings a common divide.  Paul Bradley stated his concerns about bringing Dodd-Frank to an end in a new article, linked here, concerned that ending those standards could mean a return to "predatory lending."

On the other side are those – such as award-winning retailer, Alan Amy – who told Inside MH that he believes that CFPB regulations are costing around 30% to 35% more sales of manufactured homes a year. If Amy is correct, that would mean some 25,000 (+/-) new manufactured homes a year. So this issue is front and center for manufactured housing professionals.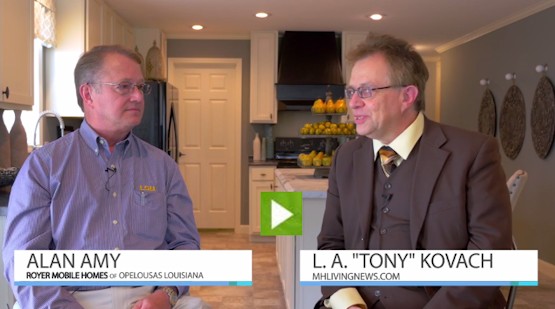 We will continue to follow developments regarding Dodd-Frank and the CFPB closely as they unfold. ##
(Image credits are as shown above.)

Submitted by RC Williams to the Daily Business News for MHProNews.