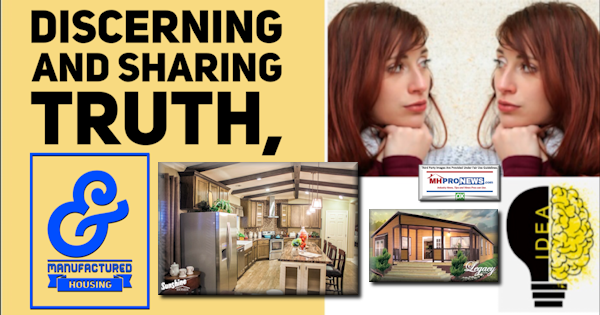 "All warfare is based upon deception."
 – Sun Tzu, philosopher, strategist in The Art of War.
"…the truth will set you free." 
–         Jesus of Nazerth, cited in John 8:32 
 "Easy doesn't pay well."

– John Bostick, Sunshine Homes.
"Arguably one of the most important challenges to manufactured housing is clarity of understanding, and the will to act upon the truth. Truth is distinct from mere feelings, bias, habit, or prejudice. Perhaps over 90 percent of the population misunderstands modern manufactured homes. That's both a challenge and an opportunity in disguise."  
–   L. A. 'Tony' Kovach, industry consultant,
and publisher of MHLivingNews.com, and MHProNews.com.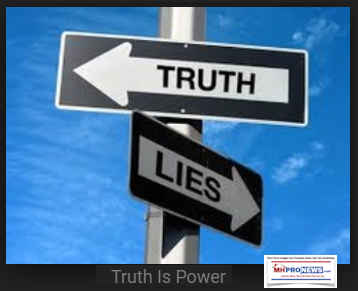 Recognizing the importance of the headline above, a top man at a non-MHARR manufacturer recently said, "I'm ready for infowars."
That wasn't Terry Decio, who is a Manufactured Housing Institute (MHI) member. But Terry Decio told MHProNews, "I'm tried of being the best kept secret. I'm ready to help house America."
What all of the above sources agreed upon is that manufactured housing is misunderstood.
That misunderstanding is demonstrably costing the industry billions a year in additional sales.
That misunderstanding is an information or educational issue. James McGee at Deer Valley Homes, with Chet Murphree stating his agreement, said that the core issue facing manufactured housing could be boiled down to education.
Hold those thoughts.
Why is education, communication, ad information so important? Because how does one break through to others on issues that may be strongly believed, but that millions are nevertheless wrong about?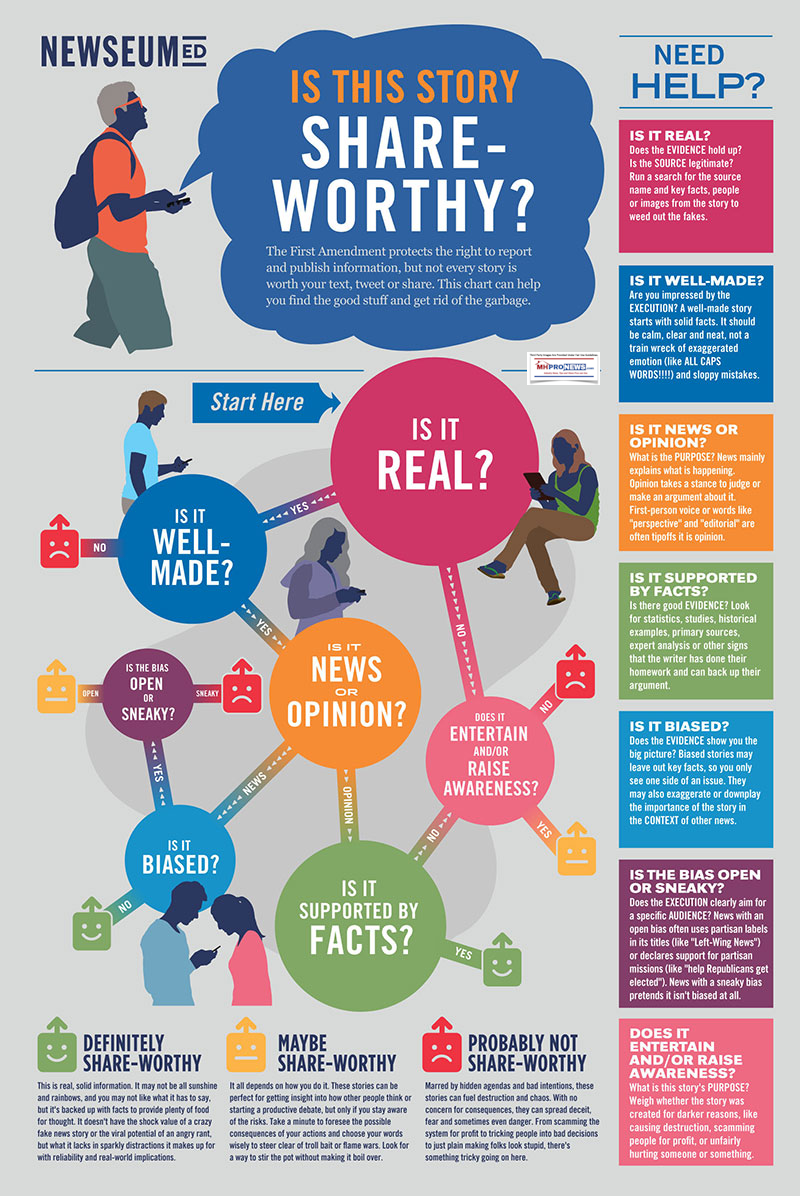 Let's presume for the next few moments that you are among the 90 percent of Americans who believe in a first cause to the universe, a Creator who is called God. Christians, Jews, and Muslims have clear distinctions in faith, but all 3 hold this in common: a belief in an all wise and powerful Creator, who gave humanity free will.
God doesn't make mistakes, but people do. Everyone makes mistakes, so there is a level of mercy and openness to forgive errors that is useful, necessary, and wise.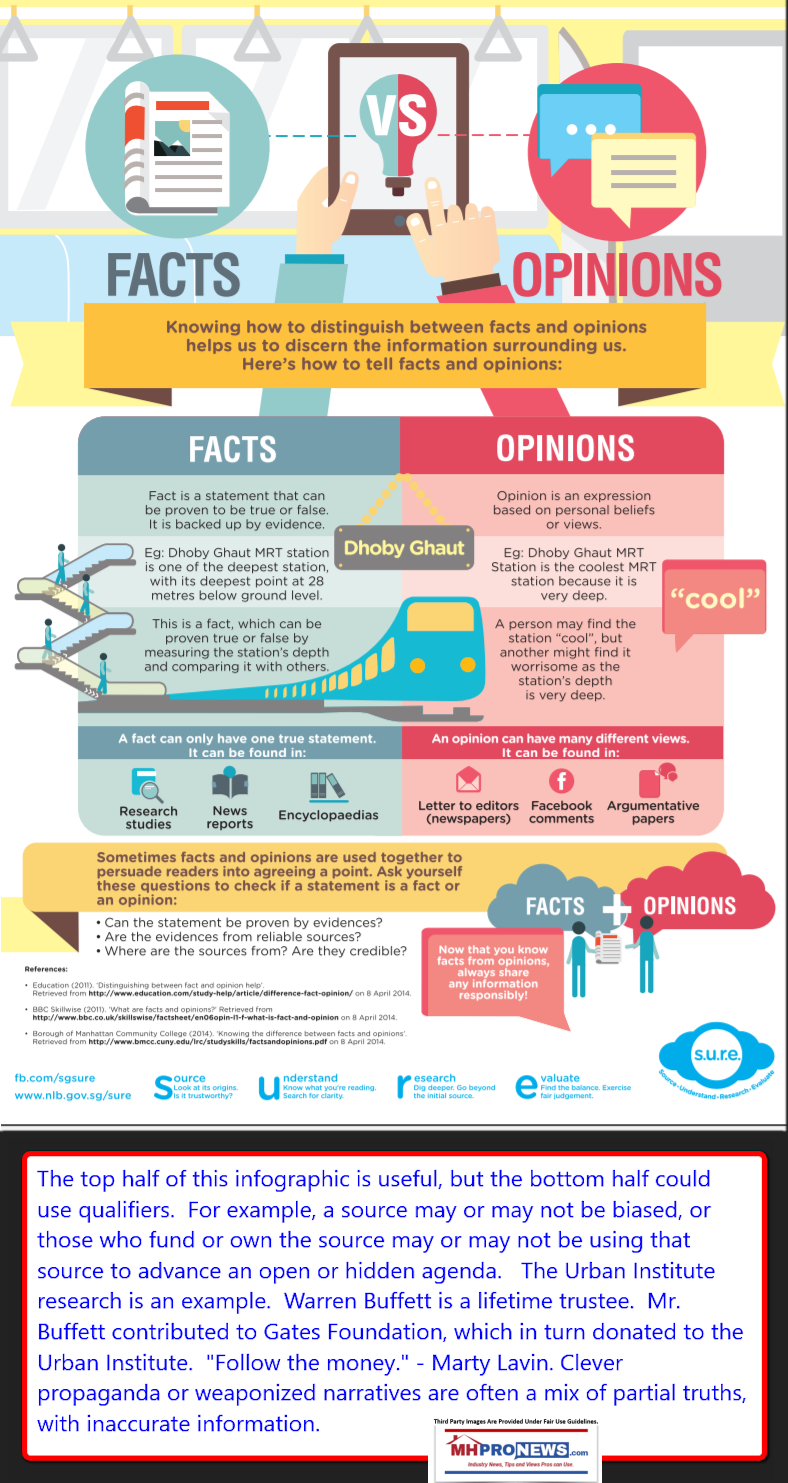 But there is also a need to discern the truth, be that truth about manufactured housing, or a topic that impacts manufactured homes, or anything else.
God gives humans emotion and reason to complement each other. Reason helps guide the will, but emotion and reason combined creates energy behind what reason discovers.
"Whenever information is in opposition, use logic."
It is possible that competing claims can both be false,
but it is not possible for competing claims to both be true.
In medical school, one is taught to search for the truth, using the methods of reason and science.
In law school, people are taught to test the truth with logic. That said, an attorney represents clients that may or may not be acting in accordance with what is true, right, or just.
For the purposes of this column, only one point need be made that virtually everyone in manufactured housing agrees upon. That manufactured homes are widely misunderstood.
So discovering the methods of discerning the truth are what several of the charts, graphs, quotes, and videos on this post focus upon.

Ideally, journalism is also about a search for truth. Regrettably, we know from experience today that there are broad camps in journalism. News is a business. The product is information. Is that information trustworthy?
Warren Buffett is largely right about this next statement. "Chains of habit are too light to be felt until they are too heavy to be broken," cited by BrainyQuote. Rephrased, people can be enslaved by habits and thinking. Sad, but largely true.
One can't, nor should, deny the success of Mr. Buffett. But one can and should ask, question, and probe his impact on manufactured housing, and our nation.
Mr. Buffett has been cited as one of the 100 most influential people in America in 2012 by Time Magazine. The vast majority of manufactured housing bloggers, writers, and publications will not question Mr. Buffett in public. Why not? Is he the creator? Hardly. He was born, lives, and will die someday. He's successful, but himself admits he's made mistakes.
Mr. Buffett is highly intelligent. Shrewd might be a good word to describe him.
So why has Buffett:
a man with so much money,
influence,
and power
not use that influence or resources to advance the manufactured housing industry?
Why has he failed to routinely use his numerous Berkshire Hathaway owned media outlets to set the record straight on manufactured homes?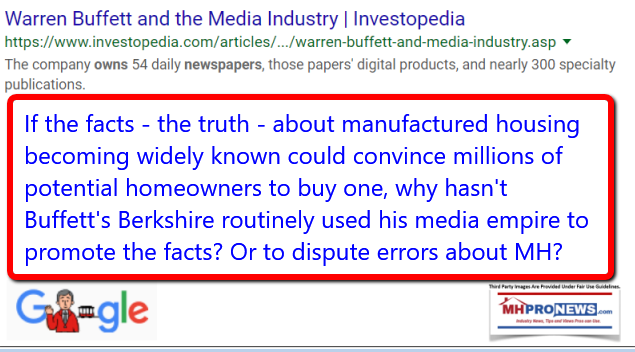 Why did Kevin Clayton say 7 years ago that they were ready then to do an image and education campaign? Why didn't he and Warren Buffett do it back then?  Why did Kevin Clayton say that Warren Buffett told him that Berkshire Hathaway would be okay if Clayton Homes lost money for years?  You can see the video, documentary evidence, and several details, later in the link below.
Warren Buffett Would be Okay With Clayton Homes Losing Money, Says Kevin Clayton – But Why?
We'll let the reader search for the truth of those questions. But make no mistake, they are among the most important questions our industry faces. See the related reports, further below.
Finally, let's turn to one of the most vilified men in America today, President Donald J. Trump. Thomas Friedman in the New York Times said the stock market would crash if Mr. Trump became president. Numerous voices on the left, including Secretary Hillary Clinton and former President Barack Hussein Obama, also predicted doom and gloom for America if Mr. Trump became president.  Mr. Buffett took numerous public shots aimed at Donald J. Trump over the years.
But would the economic and regulatory improvements that occurred for manufactured housing in the last 20 months have taken place under Secretary Clinton?  After all, Ms. Clinton pledged more of the same policies as former President Barack Obama – so logically – wouldn't her results be like his? Why did Warren Buffett support heavy regulations? Who benefited from those high tax and high regulation policies?
Millions love him, and believe President Trump is making the lives of tens of millions in America better.  The economy has advanced more in 20 months since Mr. Trump became president than it did under 8 years of former Presidents George W. Bush or 8 years of Barack Obama.
See the related reports, which can be read later, at the link below.
President Donald J. Trump Visit to Manufactured Home Community, Video, Hurricane Florence Update
Mind opening is a necessary skill for our industry, especially in marketing, sales, investing, and management.  Conditioning – habits – can cause someone to see the same things differently.  Habits can cause people to miss obvious, beneficial truths.
Manufactured housing will only advance to its potential when the "infowars" – the battle for the truth about our industry, and what's kept it from achieving its potential – are understood, and then acted upon.  Those infowars are arguably taking place within manufactured housing, as well as outside of the industry.
Report: Manufactured Housing Institute (MHI) Follows Prior MHProNews Lead
At MHProNews, we strive to let facts, evidence, and reason guides us. The truth isn't always popular.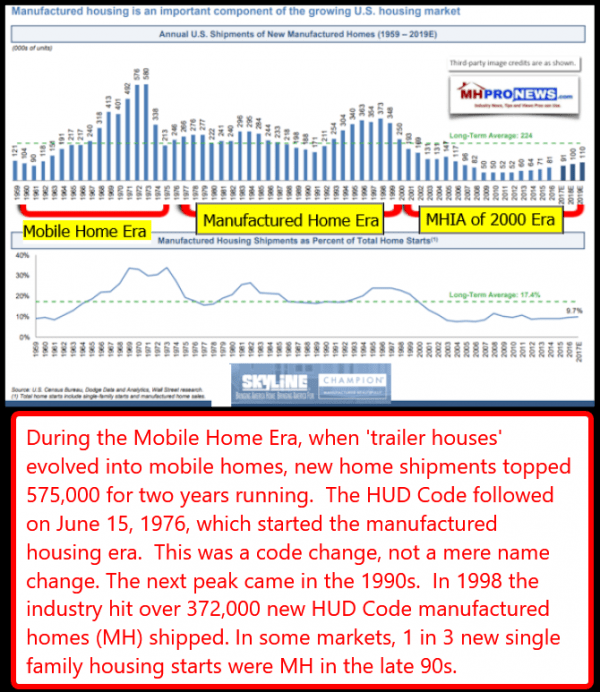 But the manufactured housing industry has tremendous potential. But it won't achieve that potential without reality checks, courage, and  the will to act on the truth in an honorable fashion. Sign up for our industry-leading emailed headline news, as several very special and exclusive reports are coming soon. "We Provide, You Decide." ## (News, analysis, and commentary.)
(Third party images and content are provided under fair use guidelines.)
1) To sign up in seconds for our MH Industry leading emailed news updates, click here.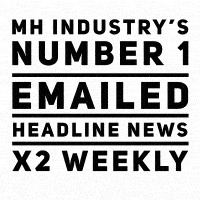 2) To pro-vide a News Tips and/or Commentary, click the link to the left. Please note if comments are on-or-off the record, thank you.
3) Marketing, Web, Video, Consulting, Recruiting and Training Re-sources
Submitted by Soheyla Kovach to the Daily Business News for MHProNews.com. Soheyla is a managing member of LifeStyle Factory Homes, LLC, the parent company to MHProNews, and MHLivingNews.com.
Related Reports

:
Ending Rigged, Corrupted Systems, Manufactured Housing Advancement, Sunday Headline Recap Week Sept 9.2018 – Sept 16.2018
President Jimmy Carter Blasts Trump Administration on Affordable Housing, Carter's Manufactured Home Ties
Rental Housing Marketing – What Can Manufactured Home Pros Learn?
There are some who can't win based upon sound reason and the truth. So, to obtain their goals, they lie, play act, and deceive others to get what they want. That pattern impacts independent businesses, our industry's home owners and millions of potential customers.