The first time I heard, "you don't know that you don't know," I was frankly a bit perplexed. "What does that mean?" flashed through my mind.
The reality is that before we know something, we DON'T know it. So until we 'learn' that something, it is quite difficult for us to know that we don't know.
What does this have to do with the cutting edge of manufactured and modular home marketing and sales?
Everything.
I was speaking to a nationally know industry pro, who is often involved in industry marketing and sales. This pro was telling me about some of the things he has seen and heard over the years in visiting manufactured housing sales operations in various parts of the country. While sharing tales of occasional bright spots and strong performers, the bulk of what he shared was how generally poor our industry seems to do in sales and marketing.
If you don't believe me, look at our industry shipment numbers for proof. Please, don't pound me with the 'we don't have financing.' I sat in Vegas, along with hundreds of others just last April, as all of the major personal property (chattel) manufactured home lenders all said words to this effect:
We could do much more lending to customers with good credit scores.
Capacity for good credit customers is not a problem.
Now there are impressive operations out there, please don't take me wrong! Some do know how to attract good credit customers and close them.
But too many are struggling because they don't understand marketing. They have little or no professional approach to selling. As one pro told me, those who have a system will always out perform those who have no system or who 'fly by the seat of their pants.
Times have changed! We could be in the driver's seat, if, if, IF owners and executives know how to capitalize on changes.
But those who don't know, don't know they don't know.
It takes humility to say, I don't know. I need help.
Training is not a luxury! Training is a necessity for any successful company that interacts with the public, especially when it comes to serious dollars.
We've noted before that Best Buy trains an associate for about 2 weeks before they get to work on the floor. Some hotel chains, such as Holiday Inn, spend 1-2 weeks minimum before a desk clerk gets to speak to the first prospective customer.
So how much time and resources does your firm invest in training your sales people?
How much are your lost sales costing you?
I saw a study done recently by Roper on 'big ticket sales.' The cost/benefit to having a training and follow up system was astonishing.
If you want to make more money, invest in smart marketing and smart sales training.
I'd tell factories the same thing. Want to sell more homes? Invest in providing YOUR clients with a marketer and sales trainer! Watch your sales grow, as your competitors struggle by comparison!
Most manufactured housing firms are selling products and services for dollar amounts way beyond what Holiday Inn or Best Buy has in to sell. If the comparatively small ticket sellers feel the need to train, shouldn't we in manufactured and modular homes do the same?
Grayson Schewpfinger made a career out of sales training, and for decades he was considered among the best in the business. It is an open question if those once popular "locked house/heavy office qualifier" methods still apply today. But where ever you stand on such a topic, what we should not question is the VALUE of a modern sales training program. Even better are those programs that provide you with marketing tools and teach you prospect management, etc.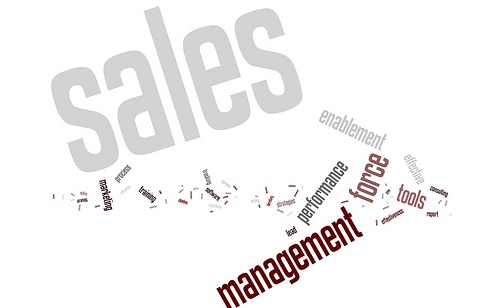 Besides Schwep, Joe Adams, Chad Carr, Tim Connor, B. J. Kroll, Mike Moore, and John Underwood all come to mind as pros engaged in aspects of such work in our industry today. I could add L. A. "Tony" Kovach (my name) to that list, if that does not seem too immodest.
I've watched pros who do training not only light up a room, but help lead a sales person (or a sales team) to new levels of success. The Wisconsin Housing Alliance did a program where my fellow MHSpeakersTrainers.org colleague lit up the room, which had a strong turn out on both occasions when Tim was called into speak.
Whoever you choose, if your sales are struggling, do call on a pro!
What are your lost sales costing you? What are lost sales costing your company, and our Industry?
Are you ready to invest in a conversation with some pros to see what they can do for you and your team? # #

Previous posts in this new Cutting Edge in Manufactured Home Marketing and Sales series:
1. Selling More Manufactured Homes What is our Industry's Market Potential? These online facts provide important clues
2. If your Sales are Ailing, call a Doctor
3. Liar! Thief!
4. Manufactured Home Marketing and Sales: The Power of Testimonials
5. Defining Your Market Methods and Message
7. New Format Preview! Check up on the upcoming MH Image Campaign Today
—————————————-
new posts are by:
L. A. 'Tony' Kovach, MHM
To learn about award winning, record breaking results:
http://www.linkedin.com/in/latonykovach
832-689-1729 (cell)