For well over a decade pros in our great Industry have discussed doing something akin to what the RV Industry has accomplished with their GoRVing campaign. MHI invested significant coin in studying the idea not many years back. The desire for the campaign among owners, executives, professionals and associations in our industry is nearly universal.
Even before we launched MHMarketingSalesManagement.com (MHMSM.com), we have been planning and planting seeds for the long overdue manufactured home image and marketing campaign. Our name and tag line itself suggested what our Industry needs for turn-around and success: MH Marketing Sales Management Innovation – Information – Inspiration for Industry Professionals.
So why don't we already have one?
One key answer? How do we pay for it?
That has been a big rub. Many believed that HUD Code manufacturers should all gather hands and pay, passing the costs on through their invoices. But the factories clearly did not get that to happen, for whatever reasons.
Let's shelve that whole uneventful history, because we have quietly been working with Industry leaders from coast to coast to building consensus for a plan that can change positively:
Improve our public image,
increase our political clout in DC, state and local capitols as well.
We have temporarily dubbed this plan the MH Alliance and Phoenix Project. The idea is simple enough, and we will be holding GoToMeeting (webinar) online sessions to review the power point of this concept.
The essence is this. The MH Alliance will bring together:
Manufactured and mobile home owners (HUD Code and pre-HUD Code homeowners)
Manufactured housing professionals and
Manufactured housing associations together for a joint effort to inform, promote and protect the interests of manufactured housing.
All of the quotes below in favor of this concept are used with permission. All have already seen the power point, had a chance to discuss this in detail, and have given their feedback and eventually, these words of support that you can read below:
"It is obvious that the interests of manufactured home owners, businesses and industry associations have many common points. Here in New York, we have home owner groups as part of our association. There is no doubt we need to improve our Industry's public image and create more happy homeowners. Having reviewed the MH Alliance concept, I see merit to this approach. This is an idea worthy of the effort to make it a reality."
– Nancy Geer, Executive Director, NYHousing.org

"The idea of mobilizing a national network of homeowners has great potential. Are there pitfalls? Probably. In my opinion it should be explored cautiously, but it should be explored. This is a group of people who are wholly invested in manufactured housing – they have an equity position that may increase or decrease depending on media portrayals, public perception, government action and availability of financing. In many respects the interests of homeowners are aligned with the interests of the industry."
– Mark Bowersox, Executive Director, Indiana Manufactured Housing Association
"When Tony first brought up the concept of an image campaign, I was less than enthusiastic for a variety of reasons, primarily believing it would be a waste of money and resources. After seeing the MH Alliance/Phoenix power point presentation, I was astounded. He has a program that can work, and will work with the right industry support. The leaders of this industry need to act like leaders, put aside their personal interests, and enthusiastically support this program. If they do, it will make a significant positive difference in the way our industry operates, the way the public views us, and ultimately in industry prosperity. What he has is nothing less than a game changer."
– Ken Rishel, Rishel Consulting Group/Precision Capital Funding
"Tony, I had the opportunity to review your MH Alliance/Phoenix Plan PowerPoint presentation. As always, a good job! If we as an industry could come together and support this MH Alliance concept as we have traditionally supported 'industry trade shows,' think about the good that this plan could accomplish to advance our Industry."
– Dennis Hill, Show Ways Unlimited.
"As a manufactured home owner myself, I want to be the very first person to join the MH Alliance. The MH Alliance/Phoenix Plan is a visionary approach that has the potential to reverse our Industry's sales trend while benefiting millions of Americans. I think home owners, Industry professionals and associations should all get behind the MH Alliance program."
– John Bostick, Sunshine Homes
Besides those mentioned above, others have promised their own statements of support for this MH Alliance and Phoenix Project. We have professionals from finance, insurance, communities, retail along with association leaders and others who have stated their interest and support for this unique approach. As one person privately said:
"What is their NOT to like about this?"
I recently launched a discussion on LinkedIn about doing an MH Image, PR and Marketing Campaign. Everyone who has posted has been in favor of doing something! All have been owners or executives.
Odds are you are thinking pretty much the same. This is long overdue.
Let me say one more thing that those who posted on LinkedIn would no doubt be interested in hearing.
The Phoenix portion of the plan has a simple yet ambitious goal. To get to the root cause of what ails our great industry. We can't just band aid over problems any more. We must do the right things, time after time after time.
So we will NOT make this available to just 'anybody' or just 'any company.' Don't misunderstand.
Those who want to be involved don't have to be rich and famous to participate. What it means is we will have STANDARDS. Marketing, Sales and Business Best Practices. Those standards will help insure the practical success of this plan for the retailers, community operators, developers, suppliers, lenders, insurance, associations and other professionals who will WANT to be a part of promises to be a historic effort.
Because the last thing we need is a program that takes off like a rocket, and see it come crashing down. We want professionals who are willing to do and say the right things, time after time, to be a part of this program.
If you are interested in learning more, please post your name and email address below, or send me an email at Tony@MHMSM.com, and we will share the schedule for an upcoming GoToMeeting webinar.
Learn more so you can earn more.
The MH Alliance/Phoenix Project. This can be the rebirth for our Industry.
We believe we can take our new home shipment levels back from under 50,000 to over 100,000, 200,000 – and more – shipment levels in a strong, steady fashion.
I want to draw towards the close by making this observation.
Some of the players who have stated their support are in the MHI camp, others are in the MHARR camp of the Industry. Some are independent of any group or organization. While each speaks for themselves and their company, don't you find it promising that we can find common ground on this type of important program?
I do!
My hats off to each of you who have taken a public position in favor of this project.
My deep and abiding thanks to all of those who have contributed their time, experience and wisdom to help devise and refine a plan and program that can become self-funding for Industry success.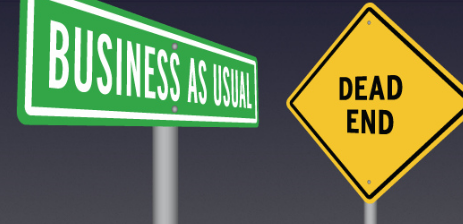 There are always pros and cons to everything. Let me share the dark side for a moment.
Sales have plummeted over 86% in new home sales since 1998.
We have lost about 90% of manufactured housing retailers.
Dozens (hundreds) of manufactured home factories have closed.
Vacancies grow in manufactured home land lease communities. Some MHCs look like ghost towns. Some are facing closure, some are in forbearance and bankruptcy.
If we don't start selling more new homes, given low sales and production levels, we will run out of 'cheap' used homes. Many markets already have run out of 'cheap' repos and used homes.
We can't afford to just keep doing nothing to change our fortunes! We need positive action, and we need it asap.
Take the first step. Learn more. Get the facts. See why others find this idea to be 'a game changer' for the manufactured housing industry. If you after you have seen this plan, and you think you have a better one, just say so! If you have ideas on how to make our MH Alliance/Phoenix Project better, that too is welcome.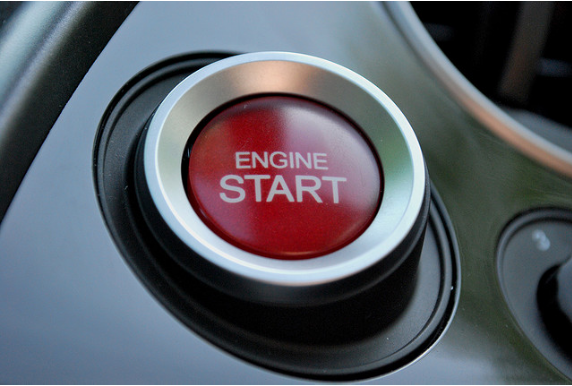 In the subject line of your email, please put MH Alliance/Phoenix Project of your email to me, Tony@MHMSM.com. Or if you prefer to post a comment below, you don't have to publicly show your email, I can access it via our Disqus system.
Let's do it. Thank you. # #
Blog post submitted
by L. A. Tony Kovach
Connect with me on LinkedIn
http://www.linkedin.com/in/latonykovach