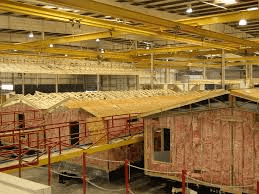 Henderson County Commissioners in Texas have agreed to consider a request for a tax abatement from Clayton home building group, as themonitor informs MHProNews, and will hold public hearings on the matter.
Clayton home building group has purchased a property formerly owned by Champion Homes, and plans to hire 250 employees by the beginning of the 2017 to produce manufactured homes, with a base pay starting at $600 a week. Purchased Oct. 2015, the property is 70 percent complete towards beginning manufacturing operations in Oct. 2016.
While Athens (TX) Economic Development Executive Director Lisa Denton said the five-year tax abatement has already been approved, Commissioner Ronny Lawrence said the property has increased in value since Clayton purchased it, doubling the tax assessments for the school district. Assessments for Road and Bridge have also doubled, but they will not be affected by the abatement. "The county would get twice the tax money it is currently getting from the property, even with a tax abatement agreement," Lawrence estimated.
Clayton has already paid the $1,000 application fee. Within the next 21 days various scenarios will be considered regarding the proposal for this town just southeast of Dallas. ##
(Photo credit: Manufactured Housing Institute–manufactured homes under production)

Article submitted by Matthew J Silver to Daily Business News-MHProNews.