"Credit is one of the most powerful devices of the financial system designed over time by modern societies. It gives people the freedom to spend money now – whether to cover a medical expense, an emergency repair, buy a home or send their child to school – and pay it off later," wrote Rep. Steve Pearce, Congressman from New Mexico's 2nd district.
Pearce stated in a column published in the Albuquerque Journal  that there are risks and rewards with credit, but underscores how important it is for businesses and consumers alike.
Pearce said, "Half of the homes in the 2nd Congressional District of New Mexico are manufactured housing. The [CFPB] bureau took several actions that resulted in all but one or two banks no longer lending for those."
"This bureau [CFPB] was tasked with protecting consumers – a laudable goal. Very quickly though, the bureau began to show it had no idea how or why many elements of the credit markets were established. As it began to regulate those elements out of existence, credit to the poor began to dry up. People in New Mexico soon began to see their opportunities disappear because their sources of credit were diminishing before their eyes," wrote Pearce.
The congressman then walks, step-by-step through his case for making the Financial Choice Act the law that will reform the well intentioned – but in his view, fatally flawed – Dodd-Frank Act, and its offspring, the Consumer Financial Protection Bureau (CFPB).  The congressman's full comments, are linked here.
Manufactured Home Industry Reactions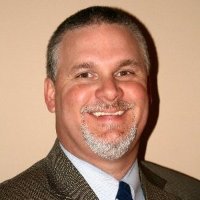 "I'm thankful that many of our elected officials in Washington D.C. – like Rep. Steve Pearce from New Mexico and Rep. French Hill from Arkansas – have heard and understood the concerns that their constituents – including community bankers and the manufactured home industry – have with the real-world negative impact that some of the provisions of Dodd-Frank have had on working families seeking to purchase an affordable home," said JD Harper, of the Arkansas Manufactured Housing Association (AMHA).
Harper says, "I can only hope that the United States Senate will agree to act upon at least some of the less-controversial provisions contained in 'The CHOICE Act' – specifically those reforms aimed at helping manufactured home buyers access financing – instead of allowing a few Senators [to] derail this much-needed legislation with 'scare tactics' and 'Doomsday Scenario' rhetoric."
A long-time "Lonnie dealer" type operation said they'd love to comment on this issue to MHProNews, but they didn't want a "CFPB Rectal Exam." For decades, Lonnie Scruggs financed used pre-HUD Code mobile homes, and post-code manufactured homes as well on an 'owner carry' basis.  That created a path to ownership for thousands who could otherwise only rent.
Many of those Lonnie dealers often made a good return on their investment. Some would then reinvest in more inventory, which meant that more homes could be purchased, and more home ownership opportunities created.  It was a classic free enterprise solution for affordable housing at work.
How many of those who once bought from a Lonnie dealer are today left renting, or are pushed into subsidized housing?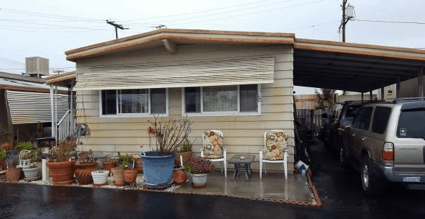 MH Community Sector Response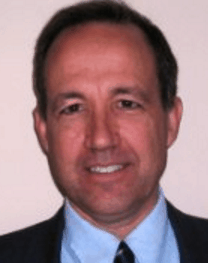 "It is difficult, if not impossible, to properly discuss all of the issues raised in this column and their impact on the Manufactured Housing industry in general and on MH financing in particular in a brief response.  Our small firm is also significantly impacted by the new regulations," said Brian Gallagher, Chief Operating and Financial Officer, Santefort Real Estate Group.
"No one should be in favor of oppressive, ineffective regulation," said Gallagher, who stressed that sound, effective regulation would be good for consumers and the industry alike.  But Gallagher points out that the Choice Act has its own exceptions to the rule.  For example, he points to carving out protections for payday lenders, not offered to others in finance.
Gallagher laid out the burdens, risks and costs the current regulatory structure created for his operation, and wonders what good if any it does for potential home buyers?
Former Association Chair, and Retailer's View
"Let's forgo affordable housing for a bit and think of rent to own furniture places or pawn shops," said Karl Radde of Southern Comfort Homes. He pointed to the example of rent-to-own stores, which he said he wouldn't personally use, but others clearly find them beneficial.
Radde rhetorically asks, "If we try to 'protect' someone by over-regulating that industry, are we not in fact saying 'You can't have a TV?'"
Radde, the former Texas Manufactured Housing Association (TMHA) chairman, then raised a point that's often missed. Namely, when owner financing is eliminated – something that Pearce noted in his editorial – then resale, values, and other economic consequences result.
"At that point [in the absence of owner financing], the value of those homes dramatically decrease because they became worth only what someone could afford to pay for them in cash transaction," said Radde.
That's not only true of manufactured housing, but was equally true of conventional housing values.  When lending dried up in 2008/2009, existing conventional house values crashed.
Radde detailed more experiences, such as the need for being able to guide a home buyer into the better lending option, without being accused of 'steering' under the so-called MLO rule. He then applauded the financial reforms that Congressman Pearce, along with several manufactured home industry associations, are promoting.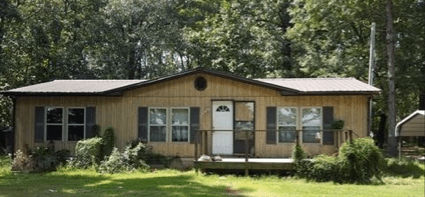 Off the Record…
"…I'm not interested in doing an on-the-record comment on this," at this time, said a party informed and engaged on industry financing issues, but wishing to avoid the political limelight.  "A point that you might want to make, though, is that Dodd-Frank is not the only significant impediment to access to consumer credit for manufactured home purchases.  There is another major impediment that has helped to distort 80% of the mh consumer financing market and that is the GSEs failure to provide secondary market and securitization support for mh chattel loans."
That statement on the need for not just Dodd-Frank reform or replacement, but the need to implement the now almost decade-old Duty to Serve (DTS) mandate created by the Housing and Economic Recovery Act (HERA 2008) is one that several industry professionals made in their own words.
Congressman Pearce's Purpose
New Mexico's Rep. Pearce said that cutting off access to credit harmed a range of things important to those in his state.  Home ownership, property values, business and jobs were all being harmed.
"This [CFPB regulations] resulted in fewer jobs for New Mexicans and less support for our local economies. Along the way, the bureau established guidelines that resulted in banks in Deming being regulated the same way as banks in New York City."
Pearce noted that he tried the direct approach with the CFPB, to no avail.
"I have personally sat down multiple times over the last six years with the head of the CFPB and the chairman of the Federal Reserve to express the damage the bureau's actions have caused to New Mexico. They just don't seem to care about the effect on the poor, rural areas and the weight of their regulations. For these reasons, I've joined Chairman (Rep. Jeb) Hensarling, R-Texas, of the House Financial Services Committee to pass the CHOICE Act, repealing many of the ways that the bureau flagrantly ruins the hopes and dreams of those who financially struggle," the New Mexico congressman said.
Pearce concludes, "It is my aim to see that even the most economically fragile in New Mexico have the opportunity and resources to earn their way to success." ##
(The congressman's full comments, as published, are linked here, as a download. Note, this column drew extensive comments from those quoted above, which MHProNews plans to publish in full in the days ahead.)
(Image credits are as shown above, and when provided by third parties, are shared under fair use guidelines.)

Submitted by Soheyla Kovach to the Daily Business News on MHProNews.com.