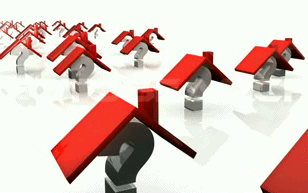 Director Richard Cordray, of the Consumer Financial Protection Bureau (CFPB), responding to complaints regarding complying with the so-called Know Before You Owe rule for homebuyers —formally, the TILA-RESPA Integrated Disclosure (TRID) rule implemented Oct. 3, 2015 –wrote a letter to financial trades members stating the bureau is considering making "adjustments" to provide more clarity in the regulation text.
Terming them "operational challenges," he wrote, "We also recognize that implementation is particularly challenging because of the diversity of participants, from small to large financial institutions, mortgage brokers, real estate brokers, and title companies, through warehouse lenders, investors, due diligence firms, and ratings agencies, whose perspectives may vary as to what compliance under the rule requires."
He said the CFPB is drafting a Notice of Proposed Rulemaking (NPRM) on the Know Before You Owe rule which should be issued by July, at which time the bureau will take comment.
MHPronews understands there have also been problems with software designed for the TRID rule. With this uncertainty, lenders in some cases may have opted to not issue a loan if they were not sure of compliance.
Cordray said, "We will continue to work with industry, consumers, and other stakeholders to support a smooth transition for the mortgage market." ##
(Image credit: fotosearch–question mark houses)

Article submitted by Matthew J. Silver to Daily Business News-MHProNews.