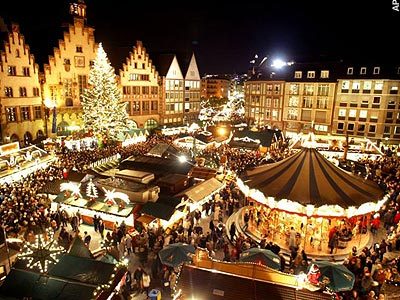 It is the festival celebrated by billions, perhaps the most widely known event of every year for many centuries.
"Christmas or Christmas Day is an annual festival commemorating the birth of Jesus Christ," says Wikipedia, "observed most commonly on December 25 as a religious and cultural celebration among billions of people around the world."
Perhaps more accurately, Christmas commemorates the birth of Jesus of Nazareth, who was known as "the Christ."
Wikipedia further says, "The traditional Christmas narrative, the Nativity of Jesus, delineated in the New Testament says that Jesus was born in Bethlehem, in accordance with [Jewish] messianic prophecies; when Joseph and Mary arrived in the city, the inn had no room and so they were offered a stable where the Christ Child was soon born, with angels proclaiming this news to shepherds who then disseminated the message furthermore."
"Christmas Day is a public holiday in many of the world's nations, is celebrated religiously by the vast majority of Christians, as well as culturally by a number of non-Christian people, and is an integral part of the holiday season…" and as the name implies, it is a contraction of the words Christ's Mass, from its origins in the centuries of a united Christendom.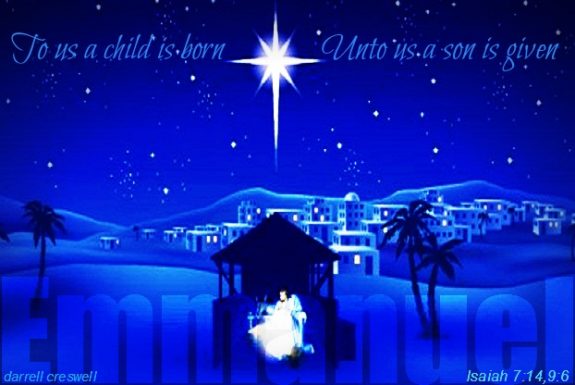 "A feast central to the Christian liturgical year, it is prepared for by the season of Advent or the Nativity Fast and initiates the season of Christmastide," says Wikipedia, "which historically in the West lasts twelve days and culminates on Twelfth Night; in some traditions, Christmastide includes an Octave."
An "Octave" is the eight days of a religious festival, as in the case of the Jewish octave of Hanukkah, which began yesterday, see our linked article here.
It is worth recalling the words of the angel to the shepherds, proclaiming peace on earth to all people of good will. Peace, in this sense, means more than the absence of conflict. It is rooted in the Hebrew word, "Shalom."
"Shalom," says the Refiners Fire, means, "means completeness, wholeness, health, peace, welfare, safety soundness, tranquility, prosperity, perfectness, fullness, rest, harmony, the absence of agitation or discord. Shalom comes from the root verb shalom meaning to be complete, perfect and full."
To all our industry friends, colleagues, and readers, we wish you a blessed and merry Christmas. For some true stories of the spirit of Christmas by industry professionals, please click here.  ##
(Image credits are as shown above.)

Submitted by Soheyla Kovach to the Daily Business News on MHProNews.