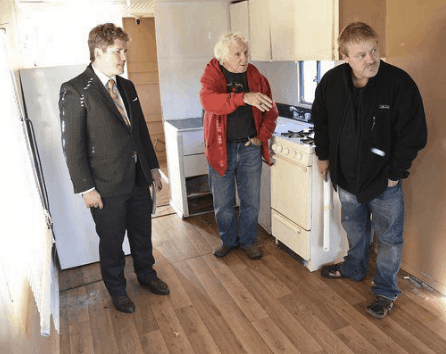 The Christmas spirit is alive and well around the nation in the manufactured housing industry this season.
Michael A. McClendon runs a nonprofit outreach organization, Whatever It Takes, that was designed to help homeless men.
Then, a woman approached him in need with her two children.
Her husband had beaten her.
"We didn't know what to do at times like that because we've only dealt with men," said McClendon.
That's when Crawford K. McDonald, vice president of ECM (Ernest Crawford McDonald) Real Estate in north Georgia, stepped in.
He donated four manufactured homes so that McClendon has a place to house those in need.
"They are designed to be temporary accommodation during critical points in life such as getting out of prison or escaping an abusive relationship," said McDonald.
McClendon told the Dalton Daily Citizen that he plans to use two of the homes for felons who are out of prison so that they can more easily readjust to society. The remaining two are for battered women and the homeless.
McDonald is excited to give back in a meaningful way.
"Our business has been successful in the past year and this is my way of giving back. The community has given us a lot. In addition to this we realize there are certain ways you can help communities," said McDonald.
"When someone is incarcerated and comes back in society there is a 75 percent chance that person may reoffend. I am very impressed with what Michael is doing, because there is little support for people in these situations."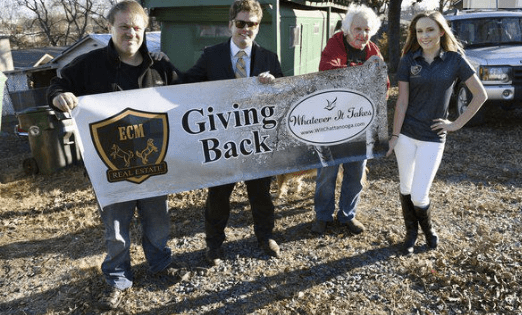 McClendon learned of the offer from McDonald through a mutual friend on Facebook. Once they connected and McClendon shared his plan, McDonald was on board with it, but stated that McClendon could only use the homes to help his fellow man.
"What most people are not aware of is if felons have a support system the reoffending number is cut in half," said McDonald. "They want to work and contribute to society."
McDonald agrees. While he has a passion for helping people, he also says that they need to be proactive. Within two weeks of his organization helping someone with housing, he requires them to find a job.
"You have to pick yourself up," said McDonald. "I'm not going to put someone on my shoulder and carry them, I've got too many more to carry."
Other examples of holiday cheer in MHVille are linked here. ##
(Image credits are as shown above.)

Submitted by RC Williams to the Daily Business News for MHProNews.