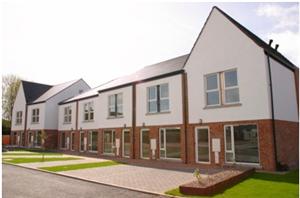 Enerdynamic Hybrid Technologies Corp. (TSX-V: EHT) has agreed to acquire EVIA Finance S.A.R.L., a global manufacturer and installer of patented modular housing units for CAD (Canadian)$45.7 million, or $37,017,000 USD. Based in Luxembourg, EVIA produces proprietary modular homes that can be built in under one day, are 70 percent more energy efficient than a traditional modular home and are 100 percent recyclable. The company also manufactures container units and trailers for semis.
The modular units are typically used in disaster recovery situations, for medical facilities, schools, housing and offices around the globe. The consolidated revenue of EVIA for 2014 was CAD$28 million, $22,680,000 USD and CAD$9 million, $7,290,000 USD of EBITDA (earnings before interest, tax, depreciation and amortization).
The purchase price, according to satprnews, is comprised of CAD$15.2 million cash ($12,312,000 USD) and CAD$31.2 million ($25,272,000 USD) equivalent to 35 million EHT shares valued at $.90 per share ($.73 USD).
MHProNews has learned Enerdynamic, headquartered in Welland, Ontario, Canada, manufactures and distributes solar panels, vertical wind turbines and battery storage units, and is very active on the African continent providing electricity to rural areas. ##
(Photo credit: greenwisebusiness.uk–Swiss modular units for elderly residents)

Article submitted by Matthew J. Silver to Daily Business News-MHProNews.