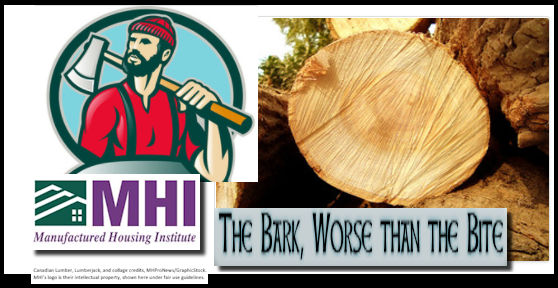 Comments from Commerce Secretary Wilbur Ross on CNBC yesterday regarding proposed anti-subsidy tariffs on Canadian goods raised quite a stir.
"The tariff is not the beginning of a trade war with Canada," said Ross.
"It shows President Trump is making good on promises to hold Canada accountable for unfair practices such as those that have hurt American dairy farmers."
And, for lack of a better term, one "shark" was swimming in the waters and shared his feelings on the matter.
"By the time it's over softwood lumber, automotive parts, milk would all need to be renegotiated," said investor and star of the TV show Shark Tank, Kevin O'Leary, who is also running to lead Canada's Conservative Party.
"If all of a sudden we have to say let's get rid of supply-side management in Canada, you have to do it in Vermont. You have to do it in Wisconsin. And by the way, the milk market in the United States is 10 times bigger. You will wipe out millions of farmers and the supply chain and all the people they work with."
Canadian Foreign Minister Chrystia Freeland pointed out that the actions by the U.S. had not started a trade war, but instead mentioned that Washington D.C. needed to better understand the situation.
"You need our lumber. You need our lumber to build your homes," said Freeland.
"Lumber prices are already very high in the United States. They've gone up about $3,000 per house this year, and for every $1,000 in increase of the price of a house, U.S. homebuilders estimate that means another 150,000 U.S. families can't afford a home."
MHI Weighs In – Who's Manning the Train?
The Manufactured Housing Institute (MHI) weighed in on the matter.
"MHI has long advocated that consumers need access to a stable, dependable and affordable lumber supply. Canadian imports of softwood lumber account for as much as one-third of the lumber used in the construction of manufactured homes," said MHI in a release.
"MHI is concerned that these tariffs on softwood lumber will have negative repercussions for consumers because of the increased cost of materials. According to the Department of Commerce, imports of softwood lumber from Canada in 2016 were valued at an estimated $5.66 billion."
MHI has said in recent weeks that they have wanted to head off a potential tariff issue, and also announced that it has joined the American Alliance of Lumber Consumers (AALC), a coalition of business groups who support open trade in lumber and building materials.
AALC members include the National Association of Home Builders, the National Retail Federation, and the National Lumber & Building Material Dealers Association.
"The American Alliance of Lumber Consumers believes that unilaterally imposing punitive tariffs is counterproductive and could create large and unpredictable swings in the cost and supply of lumber. We urge the U.S. and Canada to work quickly and cooperatively to achieve a long-term solution to resolve this ongoing trade conflict," the organization said in a statement.
It is important to note that pro-Trump Administration industry sources are concerned that MHI's staff don't understand President Trump's America First, American Jobs thinking.
Those same sources point out that about half of MHI team members, by design, are Democrats. MHI says that they want this mix, in order to give them "balanced access" to either party in Washington D.C.
One week before the U.S. Presidential election in November, MHI hosted two featured speakers at their meeting in Chicago, who were pro-Clinton.
This fact poses an interesting question: are the Democratic voices conducting the train on MHI's handling of the tariff topic?
Another View of the Story – More Bark Than Bite?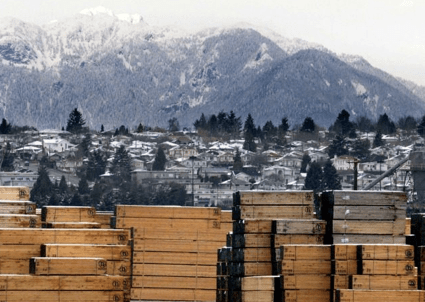 An analysis from Breitbart News digs deeper, and shows that there may be more bark than bite in President Trump's move.
"For one thing, lumber prices actually declined after the tariffs were announced. Lumber futures fell on Tuesday by the $10 exchange limit in Chicago, a 2.5 percent drop. The prices of Canadian lumber companies rose, some sharply. Shares of Canfor Corp were up by 8.09 percent on Tuesday and West Fraser Timber Co. Ltd. rose by 2.37 percent," said writer John Carney.

"As it turns out, the 20 percent tariff was smaller than what the market expected. The Trump administration has actually adopted a gentler policy on Canadian lumber than analysts and investors had forecast."
Carney also points out that the lumber tariff is more accurately understood as a symbolic gesture by the Trump Administration, aimed at giving its "America First" stance additional face time. It's intended target, says Carney, are trading partners in Europe, Japan and Mexico. The move sends a message without impeding larger trade flows.
"The Trump administration also hoped the move would be welcomed by economic nationalists, first announcing the tariffs at a meeting with conservative journalists on Monday night," writes Carney.
"Many of Trump's economic nationalist supporters have become increasingly concerned that the administration may be backing away from America First trade stance that was central to its electoral victory in November." ##
(Image credits are as shown above, and when provided by third parties, are shared under fair use guidelines.)
Submitted by RC Williams to the Daily Business News for MHProNews