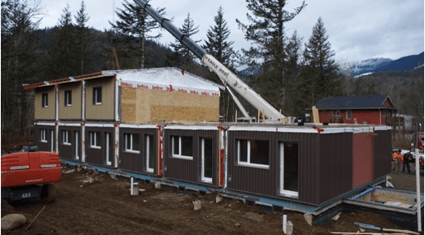 Throughout Canada, many First Nations native tribes are struggling with the dual challenge of quality, and affordable, housing.
Mold and other natural elements, when combined with overcrowding, present issues tribal members call a "sad reality."
The solution, they believe, lies in modular housing.
According to the CBC, the Yale First Nation in British Columbia has started to move forward with utilizing modular, with Britco in to construct six new family units.
With the ability to heat the homes for much less, and the homes being able to last longer, utilizing them was an easy choice, especially as older homes were falling apart.
"They were dilapidated, one was condemned and demolished and the other cost us $100,000 just to renovate," said Crystal Sedore, Yale First Nation's housing manager.
The Yale First Nation homes were built using what's known as passive technology, in which the units face the sun, have thicker walls and multiple layers of insulation, which lowers heating bills by as much as 80 percent. Heat from stoves and dryers are also recycled to heat the rest of the homes, which are airtight.
Members of the Yale First Nation started to move into the homes on April 1st.
"As far as we're aware, this is the very first passive house built on a reserve," said Sedore.
The results, so far, are positive. The nation is so pleased that four additional homes are now being constructed.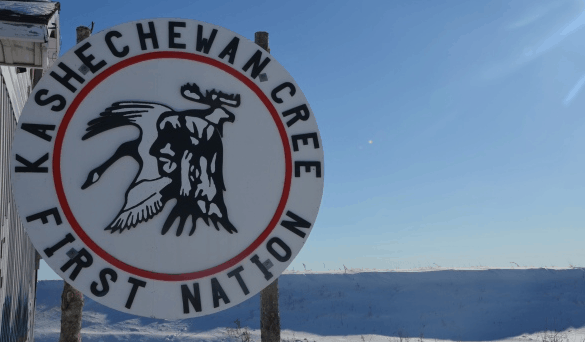 The Daily Business News has covered a number of stories about First Nation's utilizing modular housing, including the case of the two-and-a-half-year saga for the Kashechewan First Nation of Northern Ontario.
In December, eight families started moving back into new modular homes delivered over the summer.
Families were expected to continue to return through the winter and spring months with all 104 modular homes full by August 2017.
"The plan is to fly a handful of families back to Kashechewan every few weeks, with the goal of having everyone home by the end of the summer," said Kapuskasing fire chief Gerry Desmeules.
"When they left Kashechewan two and a half years ago now, they basically left with a small duffle bag with some clothes. They've basically rebuilt their memories and all their personal property and stuff while they were here in Kapuskasing."
The full story is linked here. ##
(Image credits are as shown above, and when provided by third parties, are shared under fair use guidelines.)
Submitted by RC Williams to the Daily Business News for MHProNews