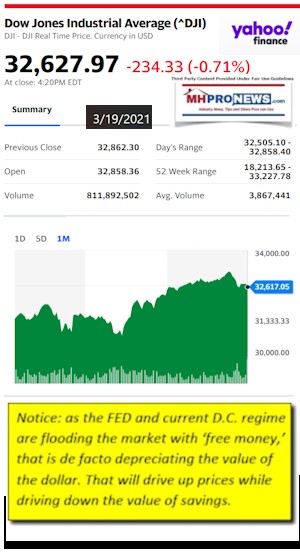 In a case filed in the U.S. District Court for the Southern District of Texas, Galveston Division, twenty state attorneys general joined Texas for a total of 21 states that are suing over the Biden executive action that aimed at cancelling the Keystone Pipeline. Biden "issued Executive Order 13990, which purported to revoke the March 2019 Permit for Keystone XL." Several legal, economic and constitutional issues are involved.
In as much as fuel costs are rising rapidly, which impacts manufactured housing affordability, that is one of several possible impacts involved in the case. Additionally, the energy jobs often result in sales of factory-built homes, workforce housing, etc.
Per the suit, which is attached further below, the states involved in the case are as follows:
STATE OF TEXAS;
STATE OF MONTANA;
STATE OF ALABAMA;
STATE OF ARIZONA;
STATE OF ARKANSAS;
STATE OF GEORGIA;
STATE OF KANSAS;
STATE OF KENTUCKY;
STATE OF INDIANA;
STATE OF LOUISIANA;
STATE OF MISSISSIPPI;
STATE OF MISSOURI;
STATE OF NEBRASKA;
STATE OF NORTH DAKOTA;
STATE OF OHIO;
STATE OF OKLAHOMA;
STATE OF SOUTH CAROLINA;
STATE OF SOUTH DAKOTA;
STATE OF UTAH;
STATE OF WEST VIRGINIA;
and STATE OF WYOMING.
The suit has potentially significant impacts for manufactured housing on several levels. As MHProNews has previously reported, one of the troubling points involved in the Biden EO on Keystone is that it appears to be a back-door benefit to Democratic backers, including, but not limited to Warren Buffett led Berkshire Hathaway.
Berkshire owns the Burlington Northern railroad.  Cancelling the pipeline means oil will be transported by rail vs. the safer and less costly per barrel Keystone XL plan. To learn more, see the related report linked below.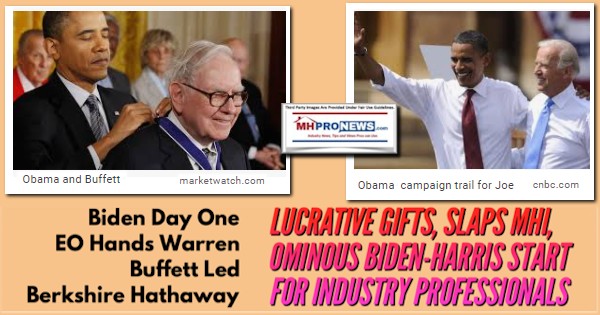 The suit names:
"JOSEPH R. BIDEN, JR., in his official capacity as President of the United States; ANTONY J. BLINKEN, in his official capacity as Secretary of the Department of State; MERRICK B. GARLAND, in his official capacity as Attorney General of the United States; ALEJANDRO MAYORKAS, in his official capacity as Secretary of the Department of Homeland Security; SCOTT DE LA VEGA, in his official capacity as Acting Secretary of the Interior; JENNIFER GRANHOLM, in her official capacity as Secretary of the Department of Energy; JANE NISHIDA, in her official capacity as Acting Administrator of the Environmental Protection Agency; PETE BUTTIGIEG, in his official capacity as Secretary of Transportation; and the UNITED STATES OF AMERICA, Defendants."
The suit raises constitutional questions that may prove useful on other problematic concerns related to numbers of the executive orders and executive actions taken by the Biden White House in the early weeks since he took power.
Before pressing on to tonight's featured focus and for the benefit our growing numbers of new readers, a few quick evening/nightly market report insights.
Every business evening, MHProNews provides a bullet list of left-right news headlines from CNN and Newsmax. In a matter of moments, savvy professionals can see at a glance news headlines and views across the political spectrum.
This is a time saving and insightful way to quickly grab insights from across the left-right divide for those who are hooked on this market-nightly feature.
Our featured focus follows the quotable quotes, periodic political cartoons, those left-right headlines, and two of our three market summary graphics as reported at the closing bell.
After the featured focus, are some recent/related report links and the third manufactured housing focused stock equities graphic. There are some additional items that include the free signup for the manufactured housing industry's x2 weekly emailed news to the most-read trade publication in our profession:
In a brief segue before pressing ahead, Skyline Champion (SKY) largely recovered from their drop yesterday.
On a mostly down day for manufactured home connected equities, let's press ahead toward the case which has several possible ramifications for factory home builders in several pipeline and others states.
Quotes That Shed Light – Industry, American, Social, National Issues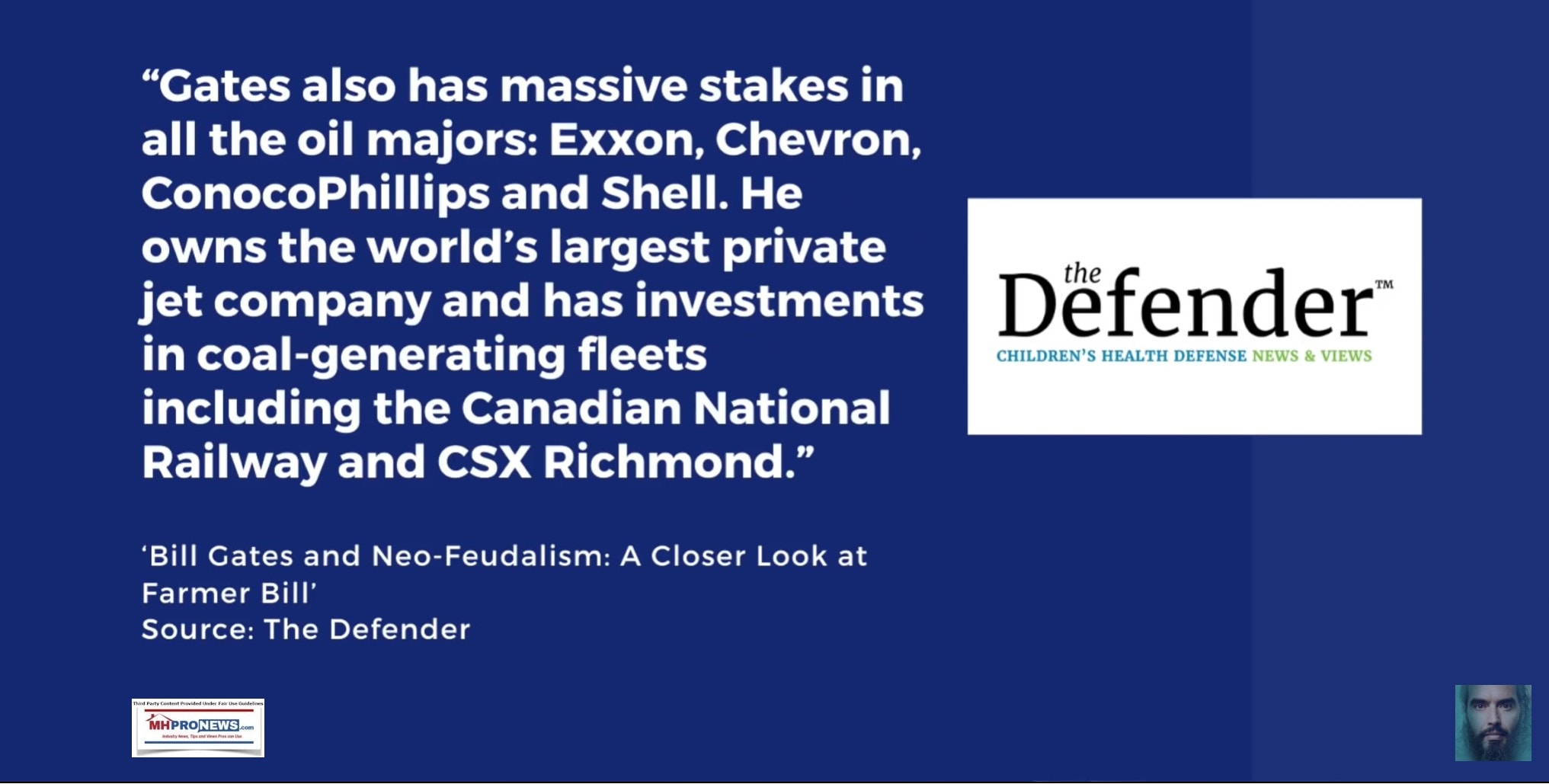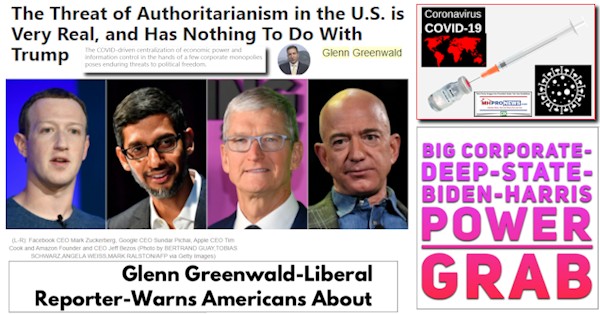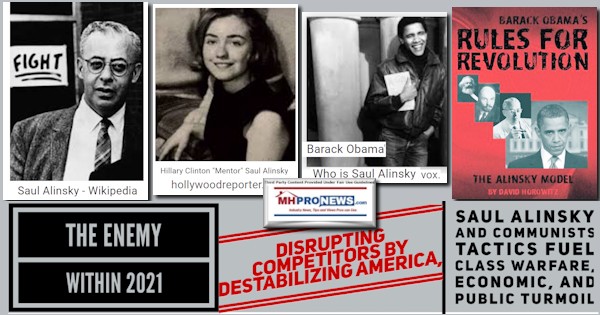 Headlines from left-of-center CNN Business
Underground travels
23, 2010 – Water taxi, lift bridge, Downtown, Fort Lauderdale, Broward County, Florida, USA
Why one Florida city wants to build a two-mile tunnel to the beach
The Fed is yanking away big banks' 'get out of jail free' card
Opinion: Where the Covid stimulus package went wrong
Starbucks shareholders reject CEO pay proposal in rare move
Goldman Sachs analysts say they work 95-hour weeks and endure 'inhumane' treatment
This quirky discount chain wants to open 180 new stores this year
FedEx is still booming thanks to everyone buying stuff online
A major player taps the brakes on Wall Street's latest fad
Mortgage rates rise again, making refinancing less attractive for many homeowners
Superheroes are shifting to streaming. That could change everything
Why the 911 will be last the Porsche model to go electric
Everything you need to know about filing taxes this year
A spacecraft developed by the company Astroscale using new technology to clean up space debris. The spacecraft and the 17-kilogram dummy satellite — the debris to be cleaned up — will separate and then perform a high-stakes game of cat and mouse over the next few months. The mission will last for about six months.
Mission to clean up space junk with magnets set for launch
THE BOX OFFICE
People watch IMAX 3D film "Avatar", which is reissued in China, at a cinema on March 14, 2021 in Tianjin, China.
'Avatar' reclaims top spot as highest-grossing film after China re-release
The Fast and Furious film has been delayed again
Hollywood is rethinking its business models
Netflix solidifes its reign over the streaming world
New York theaters will open. Will anyone show up?
SURVIVING WFH
It's been a year. Here's what your home office should look like
How this year of working on Zoom affects your brain
The hard part of the massive remote-work experiment
How remote work changed these people's lives
The pandemic transformed America's top female execs
Headlines from right-of-center Newsmax
Biden Stumbles Boarding Air Force One
President Joe Biden stumbled several times and then tripped while walking quickly up the stairs of Air Force One while it was idling at Joint Base Andrews while heading out to Georgia on Friday. A White House spokeswoman attributed the missteps to Biden being buffeted by strong wind gusts at Andrews.
The Biden Presidency
After Georgia Shootings, Biden Urges Fast Action on COVID-19 Hate Crimes Bill
Biden White House Cracking Down on Staffers Over Past Marijuana Use
House Condemns Myanmar Coup, Urges Freeing of Detainees
McCarthy: Border Situation 'Human Tragedy,' Not Just Crisis
GOP Lawmakers Demand Hearing on Border Crisis
Biden Addresses Dog Major's Biting Incident at White House
Putin Challenges Biden to Live TV Debate
Dems Pass Dreamers Bill Giving 2M Illegals Citizenship, Vote
Newsfront
New Yorker: Cuomo Joked He Wanted to 'Mount' Female Staffer Like a Dog
New York Gov. Andrew Cuomo is accused of making a sexual joke to a female staffer, saying that if he were a dog, he would try to "mount" her, the staffer told The New Yorker's Ronan Farrow…
Related Stories
Biden Accuser Rips Him for Cuomo Comments
Quinnipiac Poll: More New Yorkers Want Cuomo Out, But Not Right Now
New York Nursing Home Officials 'Petrified' by Cuomo Order to Accept COVID Patients
Greene, Facing House Expulsion, Briefly Suspended by Twitter; Site Claims Mistake
Twitter briefly suspended the account of U.S. Rep. Marjorie Taylor
Texas Gov. Abbott: COVID, Water Issues Reported at Youth Migrant Facilities
Texas Gov. Greg Abbott, calling the situation at the Mexico border a
Bill O'Reilly Makes 'Inaccurate' Claim About Newsmax Ratings, Giuliani Responds
Fake news attacks by liberal media on conservatives and Newsmax
Queen Elizabeth 'Not Angry,' Just 'Sad' Over Harry and Meghan's Interview
Queen Elizabeth is deeply saddened by Prince Harry and Meghan
CDC Relaxes Social Distancing in Schools to 3 Feet
The Centers for Disease Control and Prevention relaxed its social
Related
COVID-19 Vaccine Scientist Says Next Target Is Cancer
Study: Low-Dose Aspirin May Reduce Risk of ICU and Death in COVID Patients
Can the COVID-19 Vaccine Make You More Contagious to Others?
Indonesia Resumes Use of AstraZeneca's COVID-19 Vaccine
Worrisome Skin Rashes Could Signal COVID-19
Rand Paul: Fauci Engaging in Political 'Theater' Over Masks
Rand Paul, a day after squaring off against Dr. Anthony Fauci
US Highway Safety Agency Reviewing 23 Tesla Crashes
The National Highway Traffic Safety Administration (NHTSA) has opened
Biden Stumbles Several Times Going Up Air Force One Stairs
President Joe Biden stumbled several times and then tripped
Trump Wax Figure Removed After Museum Visitors Repeatedly Punch It
A San Antonio, Texas, wax museum has been forced to remove a wax
AOC on Challenging Schumer or Pelosi: 'That's a Lot to Put on One Person'
Alexandria Ocasio-Cortez, D-N.Y., on Friday downplayed
Chauvin Trial Judge OKs Some Evidence From Floyd's 2019 Arrest
The judge overseeing the trial of a former Minneapolis police officer
Related
UN Rights Chief Weighs in on George Floyd Death Trial: 'Crucial'
With Striking of Black Juror, Floyd Activists See Racism
Wyden Questions Facebook's Commitment to 'Free Expression'
Ron Wyden, D-Ore., is demanding answers after Facebook decided
Iran to Cold Test Redesigned Nuclear Reactor
Iran will cold test its redesigned Arak nuclear reactor as prelude to
Where Christians Are Most Persecuted
Christian persecution has been on the rise worldwide in recent years.
Dems Defeat Effort to Remove Swalwell From Intel Committee
Ford Building Computerless Trucks Amid Chip Shortage
A global semiconductor shortage and a February winter storm
Mike Pompeo to Newsmax TV: Don't Give in to China's CCP
Amid testy public exchanges between the Biden administration and
Jim Jordan to Newsmax TV: Govt 'Last Place to Look' for Help
Supreme Court Charts Next Move on Abortion Limits
The Supreme Court will meet privately on Friday to consider if it
Focus Group: Swing Voters Concerned About Detained Child Migrants
Many swing voters fear President Joe Biden isn't adequately
Inflation Jitters Spark Tech Selloff, Erasing 2021 Gains Again
It's been a rough ride for tech stocks this year.
Lindsey Graham Blasts DHS Chief Mayorkas Over Border Crisis, Demands 'Change Course'
Lindsey Graham, R-S.C., on Thursday pounced on Department
Finance
Fed's Jerome Powell: US Will Emerge From Pandemic 'Stronger'
Federal Reserve Chair Jerome Powell, recounting his fears a little over a year ago that the pandemic would exact a "grave" cost, said Friday in a Wall Street Journal article the U.S. would pull out of the crisis "stronger and better, as we have done so often…
Modern Monetary Theory Is Wrong: Inflation Is Coming
Fed to End Relaxed Capital Requirements for Large Banks
Billionaire Scores 3,000% Gain Through Electric-Vehicle SPAC
Amazon Workers Inspired by Alabama Weigh Union Drives Elsewhere
Health
COVID-19 Vaccine Scientist Says Next Target Is Cancer
The scientist who won the race to deliver the first widely used coronavirus vaccine says people can rest assured the shots are safe, and the technology behind it will soon be used to fight another global scourge – cancer.
Slow Walkers 4 Times More Likely to Die From COVID-19, Study Shows
Study: Fish Oil, Vitamin D Don't Prevent A-Fib
Study: Poor Health Habits in 20s Increase Risk of Mental Decline
Mobile Stroke Units Saving Lives
Market Indicator Closing Summaries – Yahoo Finance Closing Tickers on MHProNews…
Featured Focus –
Where Business, Politics and Investing Can Meet
From the 21 state AGs lawsuit linked here are these points.
COMPLAINT I.
INTRODUCTION 1. When the States ratified the Constitution, they ceded the power to regulate inter-state and international commerce to Congress, U.S. Const. art. I, § 8, cl. 3, which must act through the process of bicameralism and presentment. Id. § 7. This process may "often seem clumsy, inefficient, even unworkable," but was designed to protect both the liberty and property of individuals and the prerogative of sovereign States. See, e.g., I.N.S. v. Chadha, 462 U.S. 919, 958-59 (1983). The President has certain prerogatives to act on behalf of the United States in foreign affairs. But as far as domestic law is concerned, the President must work with and abide by the limits set by Congress—whether he likes them or not.1
This Administration has sought to leverage its power regarding U.S. foreign policy to unilaterally contradict Congress's stated domestic policy regarding one of the most significant energy projects in a generation: the Keystone XL Pipeline. This it may not do. On behalf of many of the States through which Keystone XL runs— beginning within the United States in Montana in the north and terminating in Texas in the south, the States of Montana and Texas bring this suit to prevent the Administration from circumventing limits placed on it by the Constitution, Administrative Procedure Act, and congressionally enacted national policy in this critical energy matter.
Keystone XL is part of a larger system of pipelines, which was designed by TC Energy Corporation to transport approximately 830,000 barrels of oil from where it is produced in Canada and Montana to pre-existing refineries in Houston. Keystone XL is that piece of the pipeline that cross the United States-Canadian border in Philips County, Montana. The U.S. government has studied the safety, environmental impact, and economic benefits of Keystone XL for years. It repeatedly concluded that the pipeline would have a negligible impact on the climate but significant impact on the economy and American energy independence.
In 2019, consistent with multiple acts of Congress, President Trump approved the construction of the 1.2 mile stretch of Keystone XL that crosses the border.2 That construction is now effectively complete.3
Within hours of taking office, President Biden issued an Executive Order that purports to revoke the permit on the grounds that he has "an ambitious plan" to "reduce harmful emissions and create good clean-energy jobs" and that this completed pipeline would "not be consistent with [his] Administration's economic and climate imperatives."4 The order itself relies on a permit provision that purports to allow such revocation by agreement from the Company holding the permit. But it cites no statutory or other authorization permitting the President to change energy policy as set by Congress in this manner.
Within hours of taking office, President Biden issued an Executive Order that purports to revoke the permit on the grounds that he has "an ambitious plan" to "reduce harmful emissions and create good clean-energy jobs" and that this completed pipeline would "not be consistent with [his] Administration's economic and climate imperatives."4 The order itself relies on a permit provision that purports to allow such revocation by agreement from the Company holding the permit. But it cites no statutory or other authorization permitting the President to change energy policy as set by Congress in this manner.
The balance of the suit is linked here. Footnotes on the references above are as shown below.
1) For a discussion of the difference between the President's ability to bind the United States as a matter of international law and as a matter of domestic law, see generally Bradford Clark, Domesticating Sole Executive Agreements, 9393 Va. L. Rev. 1574 (2007).
2) Presidential Permit of March 29, 2019 Authorizing TransCanada Keystone Pipeline, L.P., To Construct, Connect, Operate, and Maintain Pipeline Facilities at the International Boundary Between the United States and Canada, 84 Fed. Reg. 13101 (April 3, 2019), https://www.govinfo.gov/content/pkg/FR-2019-04-03/pdf/2019-06654.pdf.
3) Id
4) Presidential Permit of March 29, 2019 Authorizing TransCanada Keystone Pipeline, L.P., To Construct, Connect, Operate, and Maintain Pipeline Facilities at the International Boundary Between the United States and Canada, 84 Fed. Reg. 13101 (April 3, 2019), https://www.govinfo.gov/content/pkg/FR-2019-04-03/pdf/2019- 06654.pdf. 3 Id
Again, the full suit is linked here. Per the media release were the following comments.
Texas Attorney General Ken Paxton said, "Since his first day in office, President Biden has made it his mission to undo all the progress of the previous administration, with complete disregard for the Constitutional limits on his power. His decision to revoke the pipeline permit is not only unlawful but will also devastate the livelihoods of thousands of workers, their families, and their communities," Attorney General Paxton said. "This administration continues to tout imaginary green-energy jobs, without any recognition that their actions in the real world will make it impossible for hard-working Americans to put food on the table."
"The power to regulate foreign and interstate commerce belongs to Congress — not the President. This is another example of Joe Biden overstepping his constitutional role to the detriment of Montanans," Montana Attorney General Knudsen said. "There is not even a perceived environmental benefit to his actions. His attempt to cancel the Keystone XL Pipeline is an empty virtue signal to his wealthy coastal elite donors. It shows Biden's contempt for rural communities in Montana and other states along the pipeline's path that would benefit from and support the project."
Two different mainstream news reports on the topic are linked above and below.
How many other legal actions may be taken on other economically, legal, and constitutionally connected issues related to Biden EOs and executive actions remains to be seen. MHProNews will continue to monitor and report as warranted.
Related, Recent, and 'Read-Hot' Reports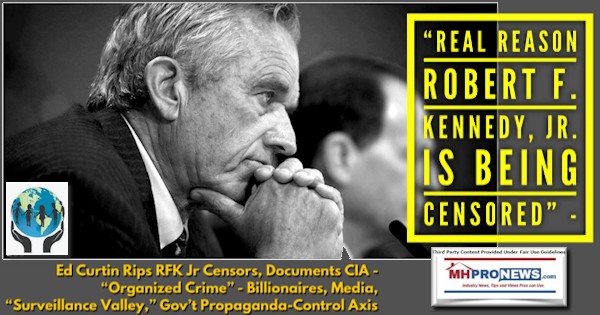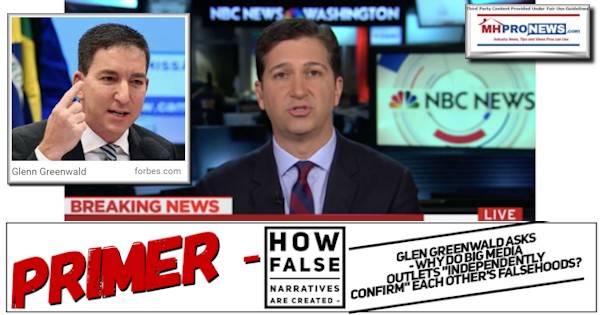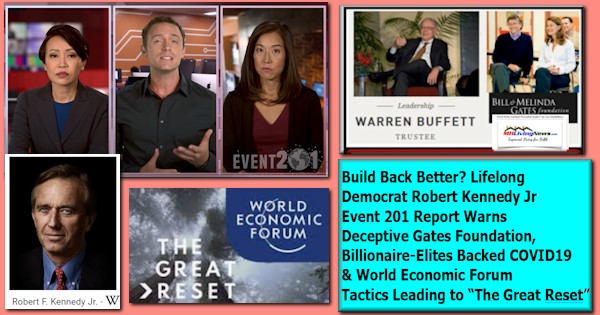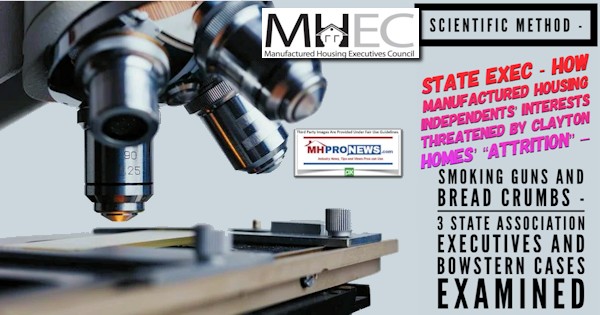 Manufactured Housing Industry Investments Connected Closing Equities Tickers
Some of these firms invest in manufactured housing, or are otherwise connected, but may do other forms of investing or business activities too.
NOTE: The chart below includes the Canadian stock, ECN, which purchased Triad Financial Services, a manufactured home industry lender
NOTE: Drew changed its name and trading symbol at the end of 2016 to Lippert (LCII).
NOTE: Deer Valley was largely taken private, say company insiders in a message to MHProNews on 12.15.2020, but there are still some outstanding shares of  the stock from the days when it was a publicly traded firm.  Thus, there is still periodic activity on DVLY.
Winter 2021…
Berkshire Hathaway is the parent company to Clayton Homes, 21st Mortgage, Vanderbilt Mortgage and other factory built housing industry suppliers.
· LCI Industries, Patrick, UFPI, and LP each are suppliers to the manufactured housing industry, among others.
· AMG, CG, and TAVFX have investments in manufactured housing related businesses. For insights from third-parties and clients about our publisher, click here.
Enjoy these 'blast from the past' comments.
MHProNews. MHProNews – previously a.k.a. MHMSM.com – has celebrated our 11th year of publishing, and is starting our 12the year of serving the industry as the runaway most-read trade media.
Sample Kudos over the years…
It is now 11+ years and counting…
Learn more about our evolutionary journey as the industry's leading trade media, at the report linked below.
· For expert manufactured housing business development or other professional services, click here.
· To sign up in seconds for our industry leading emailed headline news updates, click here.

Disclosure. MHProNews holds no positions in the stocks in this report.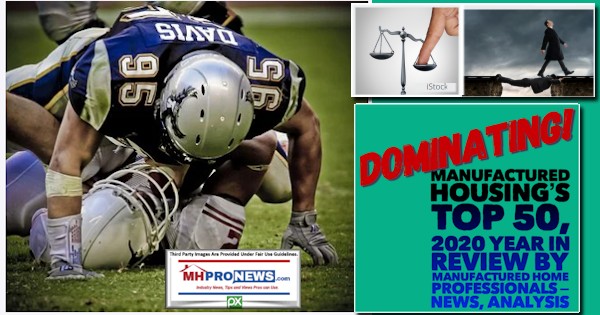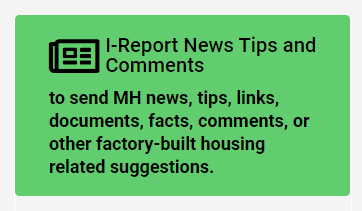 That's a wrap on this installment of "News Through the Lens of Manufactured Homes and Factory-Built Housing" © where "We Provide, You Decide." © (Affordable housing, manufactured homes, stock, investing, data, metrics, reports, fact-checks, analysis, and commentary. Third-party images or content are provided under fair use guidelines for media.) (See Related Reports, further below. Text/image boxes often are hot-linked to other reports that can be access by clicking on them.)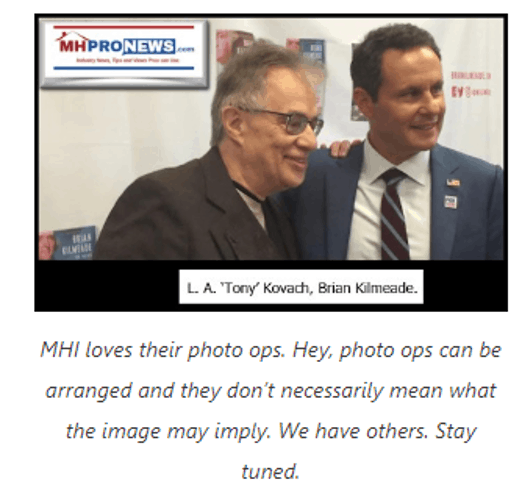 By L.A. "Tony" Kovach – for MHLivingNews.com.
Tony earned a journalism scholarship and earned numerous awards in history and in manufactured housing. For example, he earned the prestigious Lottinville Award in history from the University of Oklahoma, where he studied history and business management. He's a managing member and co-founder of LifeStyle Factory Homes, LLC, the parent company to MHProNews, and MHLivingNews.com. This article reflects the LLC's and/or the writer's position, and may or may not reflect the views of sponsors or supporters.