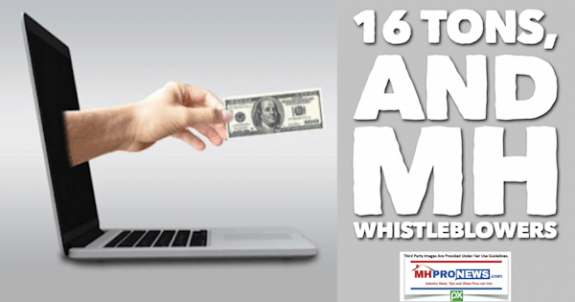 We've entered a new era.
But in some ways, it's a throwback to decades ago, when thousands of workers resembled the message of the classic song, "16 Tons."
There was a time after slavery ended in the U.S. when workers in various markets – including, but not limited to those in mining – were essentially trapped in 'company towns.' You made just enough to keep a roof over your head, basic food, and clothing.
It was the ultimate monopoly. For those who think that a monopoly is no big deal, imagine what America would look like in 10 years if the monopolists won.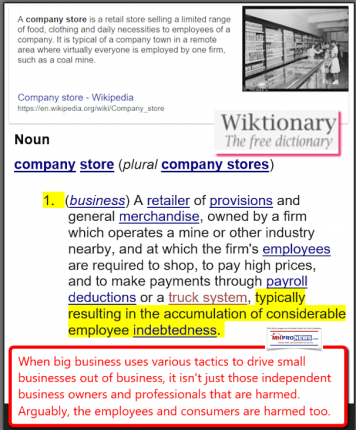 According to Genius, here below are the lyrics to the classic Tennessee Ernie Ford son, which are also shown on screen in the video, posted below.  It was wildly popular in that era, and offers lessons to those who ponder its meaning today too.  You can play the video to hear the music and song, as you read the lyrics.
[Verse 1]
Some people say a man is made outta mud
A poor man's made outta muscle and blood
Muscle and blood and skin and bones
A mind that's a weak and a back that's strong
[Chorus]
You load sixteen tons, what do you get?
Another day older and deeper in debt
Saint Peter, don't you call me 'cause I can't go
I owe my soul to the company store
[Verse 2]
I was born one mornin' when the sun didn't shine
I picked up my shovel and I walked to the mine
I loaded sixteen tons of number nine coal
And the straw boss said "Well, a-bless my soul"
[Chorus]
You load sixteen tons, what do you get?
Another day older and deeper in debt
Saint Peter, don't you call me 'cause I can't go
I owe my soul to the company store
[Verse 3]
I was born one mornin', it was drizzlin' rain
Fightin' and Trouble are my middle name
I was raised in the canebrake by an ol' mama lion
Cain't no-a high-toned woman make me walk the line
[Chorus]
You load sixteen tons, what do you get?
Another day older and deeper in debt
Saint Peter, don't you call me 'cause I can't go
I owe my soul to the company store
[Verse 4]
If you see me comin', better step aside
A lotta men didn't, a lotta men died
One fist of iron, the other of steel
If the right one don't a-get you, then the left one will
[Chorus]
You load sixteen tons, what do you get?
Another day older and deeper in debt
Saint Peter, don't you call me 'cause I can't go
I owe my soul to the company store
There was also the era of the "Robber Barons," which were eventually broken up by antitrust action.
It's not always as easy to see, but a more complex form of those phenomenon arguably has begun, and is developing today. That emerging trend impacts manufactured housing.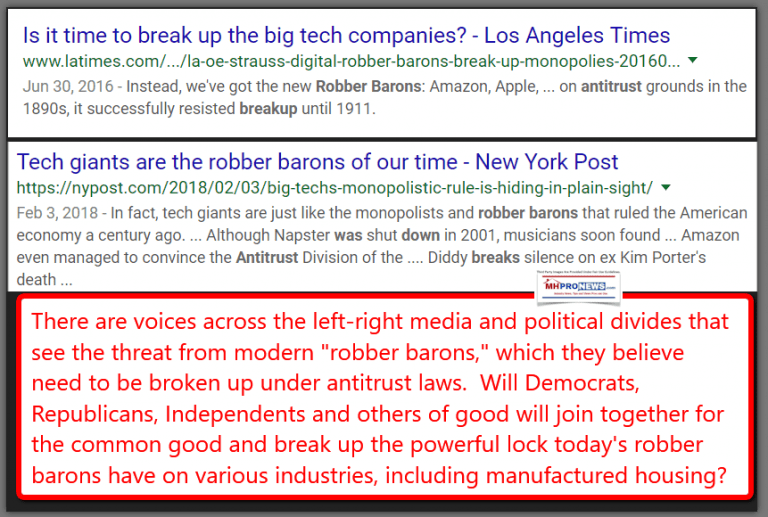 It impacts the vast majority in our industry, including those who work for a conglomerates brands in manufactured housing.  Who says?  Among others, sources within those MH brands.  ICYMI, or need a refresher, you can later read the reports linked from this article for more insights and details.
Former Clayton Homes Team, Employees Speak Out – Mainstream Media, Trade Media Reports
It's from deep, well placed Clayton Homes contacts that the stories above and below developed.
Clayton Homes and 21st Mortgage's Manufactured Housing "Spies"
It was sources inside and deep within, Cavco, as pros well long standing ties to Cavco Industries, that helped round out and develop the report linked below, along with others from that same post.
Sources within and tied to MHI have provided MHProNews with insights that have proven useful to thousands of industry readers who've wondered, when is manufactured housing actually going to return to something more like the shipment levels of the industry's glory days?
Machiavellian "Godfather" – Sam Zell, Warren Buffett, Capital, Lending and Crossed Lines in Manufactured Housing
Insider tips, whistleblowers, and just savvy sources are among those who've helped transition the manufactured home industry's top trade media on the Daily Business News on MHProNews into our industry's trade media unrivaled leader.  Men and women, workers and leaders from operations of all sizes logon daily by the thousands.
And our third-party traffic logs reveal that for a modest industry, our market penetration is likewise unrivaled. This requires team work.
Whistleblowing, Tips and More – Becoming a MH Citizen Journalistic News Source
It's your industry, and your country. Sound off via:
on or off the record news tips
expert insights,
anonymous document drops,
Whistleblowing,
and more.
Notice:
As a rule, we're not interested in people's private lives, unless it directly relates to or somehow impacts an operation, consumers, or the profession in some bright line fashion. For example, when a community manager or owner attempts to coerce sex from residents, that's a federal fair housing violation, and may violate other civil rights. We've reported that as news, as in the example linked below.  But most private activities of professionals, no matter how embarrassing, isn't what we're interested in.   Hopefully that helps clarify the news worthy subject matter.
Feds Bring Charges Against Manufactured Home Community Owner
The nation and our manufactured home industry are in flux. News tips and feedback – on or off the record – and whistleblowing are part of how we interact with the industry, and that keeps savvy, honest professionals informed.
Help Us, Help You
One of our industry's favorite tag lines, and it isn't ours, is "Better Together" – because that captures the essence of what should ideally happen — mutual victories through joint efforts.
What ROC USA's tag line expresses could be rephrased something like these two notions for the industry's professionals.
"Achieving Mutual Victories by Wisely Working Together."
"Together, Let's Honestly Protect, Properly Educate and Promote the Proven Affordable Housing Solution, Today's Manufactured Homes."
We can't do it alone, and thankfully, we have had useful support and insights for years.  There have always been willing clients and sponsors, who've routinely thanked us for results, along with expert, inside sources that gave us tips, news, documents, evidence, and comments.  Those in turn have helped spotlight the real problems that have held manufactured housing back from its potential.
If you don't want to shop at the company store of the future, this is the time to step up to the plate. Some more recent examples of MHProNews stories that resulted from industry tips and sources are found below. "We Provide, You Decide."  © ## (News, analysis, and commentary.)
NOTICE: You can join the scores who follow us on Twitter at this link. You can get our 'read-hot' industry-leading emailed headline news updates, at this link here.

(Related Reports are further below. Third-party images and content are provided under fair use guidelines.)
1) To sign up in seconds for our MH Industry leading emailed news updates, click here.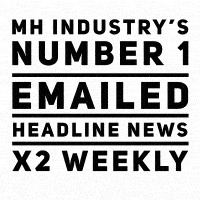 2) To pro-vide a News Tips and/or Commentary, click the link to the left. Please note if comments are on-or-off the record, thank you.
3) Marketing, Web, Video, Consulting, Recruiting and Training Re-sources
Submitted by Soheyla Kovach to the Daily Business News for MHProNews.com. Soheyla is a managing member of LifeStyle Factory Homes, LLC, the parent company to MHProNews, and MHLivingNews.com.
Related Reports

:
MH State Association Issues Midterms Report – Rent Control Alert – Reveals Troubling Trend
Manufactured Housing – MHVille, It's Not a Matter Open to Interpretation
If you scratch deeply enough, people of good will can find some common ground with others of good will. There will be disagreements between people. It has been so, since 'the fall,' and is expected to continue that way until time comes to an end.