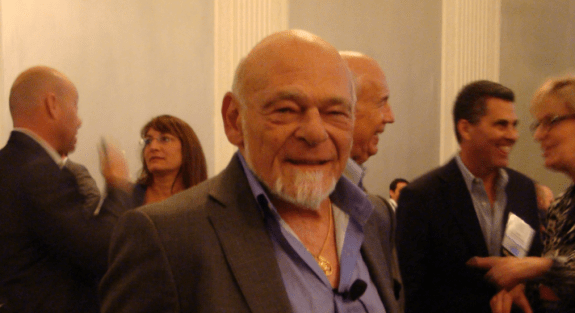 Sam Zell, a name familiar to the manufactured housing industry, spoke to TheStreet recently at a conference in Boca Raton, Florida, about the "staggering economic opportunity" for the U.S. under President Donald Trump.
"Trump's vow to cut government regulation could lead to one trillion of (economic) stimulus without spending anything, while Obama added $1 trillion to U.S. debt to prop up the U.S. economy," said Zell.
The business magnate and chairman of Equity LifeStyle Properties (ELS) said that eliminating a number of rules that hurt businesses needing help, will cut down on unnecessary expenses and create confidence for entrepreneurs who would otherwise be fearful of the federal government stepping in to suffocate their investment.
"If the U.S. just reverses what it stopped during the Obama administration, the stimulative effect will be extraordinary," said Zell.
While Zell tends to agree with Trump on immigration, he's had strong words regarding  anti-immigration sentiment by some in the U.S.
"The United States has been the leader in the world for 200 years because it's had a very aggressive immigration policy," said Zell.
"I think that this current period of anti-immigration is very dangerous to the future of our country."
But, he's a staunch opponent of so called "sanctuary cities," which he believes are a threat.
"I'm a rule of law guy. If immigration and other laws aren't enforced ultimately, you'll destroy the society," said Zell.
"How does San Francisco justify writing its own version of the constitution?"
With his extensive investments both inside and outside of the U.S., Zell remains a fan of free trade, but he supports the Trump Administration moves to renegotiate some of the trade deals.
"Many of our free trade agreements are a combination of free trade and foreign policy pacts that don't optimize economic benefits for the U.S. and instead are designed to improve diplomatic relations with trading partners," said Zell.
"Before NAFTA we didn't have a trade deficit with Mexico, afterwards we have a $60 billion deficit. Mexico, by the way, post-NAFTA has a $60 billion trade deficit with China. The U.S. thus helped Mexico's trade picture while worsening its own. We are putting a price on the back of free trade."
"New agreements must be good for the U.S. and, ultimately, that will be what is good for the free world," said Zell.
As Daily Business News readers are aware, leaders in business, including Zell, clearly understand the significant business opportunity in manufactured housing.
Warren Buffet and Berkshire Hathaway, which owns Clayton Homes, and independents such as John Bostick with Sunshine Homes are "doubling down" on the industry, with Zell being quoted as saying during this interview "Everyone calls them trailer parks. Pencil head, it's not a trailer park."
ELS and Berkshire Hathaway are also two of the manufactured home industry connected stocks tracked every business day by the Daily Business News, with the most recent report, linked here. ##
(Image credits are as shown above.)
Submitted by RC Williams to the Daily Business News for MHProNews.