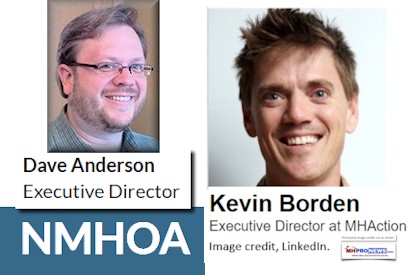 The headline is a fair question, one asked by industry professionals, which the Daily Business News assured industry readers would be part of a follow up report.  This is that report.
A recap of facts is warranted.
Shortly before and after Hurricane Irma, the responses to MHProNews inquiries from resident group sources went dark.
Given that much of the state of Florida was without power, for those residents who were based in in that state were the Manufactured Housing Institute meetings were to be held in Orlando, that was perhaps no surprise.
Sources never stated where those alleged resident protestors were coming from.  But it would not be a surprise if they were going to come from Florida, see below messages. That alone may explain the lack of protests.
Below the links that follow are some of the screen captures from the emails regarding this issue, and they dovetail precisely with the responsible reporting by MHProNews on this subject.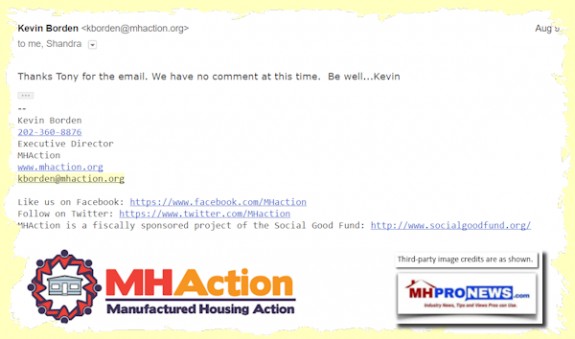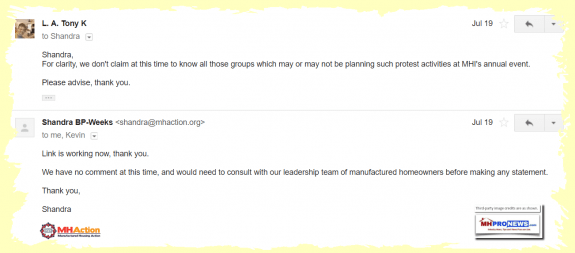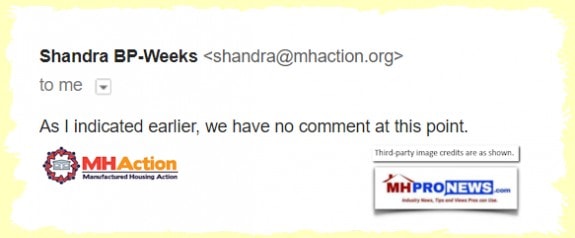 News Tips?  Welcome at the Linked Image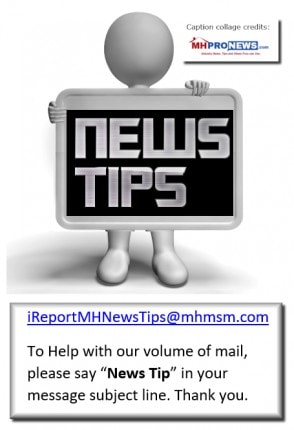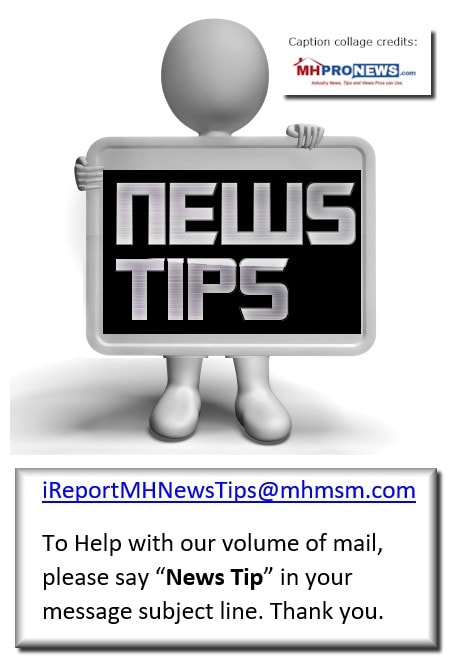 Publisher's Commentary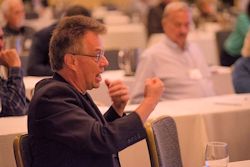 "There are many possibilities as to why the protests didn't materialize," said publisher L. A. "Tony" Kovach.  "What we know is that first one, then another source advised MHProNews about the plan.  NMHOA said they wouldn't "participate," which further indicated that there was a plan for resident groups to protest, but that they would not be among them."
"Weather?  Head fake? Power outage? They lost the element of surprise? The bottom line is they [the protests] didn't happen, and those resident group sources haven't said why," Kovach said. 
"Given their respective histories, the plan and sources seemed credible.  We made it clear that it was an allegation, with credible reasons to believe them, which we showed previously.  That makes our report accurate, even though the protests never took place – much like a severe weather alert – that doesn't result in a tornado."
"But had the protests taken place, and had we failed to warn the industry's members after we had been tipped…that possiblity, it seems to me, would have been the black eye. We took the prudent course of action, said alleged, and showed the information available."
"That said, MH Industry members thanked us for learning so much about anti-manufactured home business/community resident groups, that have managed to get significant media attention," Kovach said.
See links above to learn more, or our previous report fisking a resident group, "The Road to Hell."  ## (News, analysis, commentary.)

(Image credits are as shown above, and when provided by third parties, are shared under fair use guidelines.)

Submitted by Soheyla Kovach to the Daily Business News on MHProNews.com.