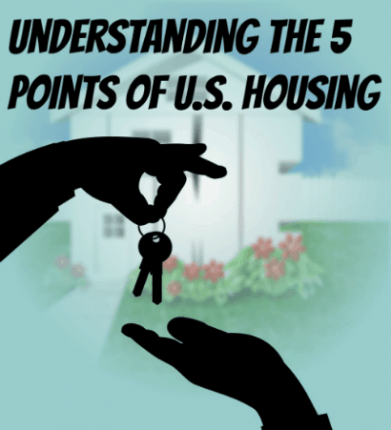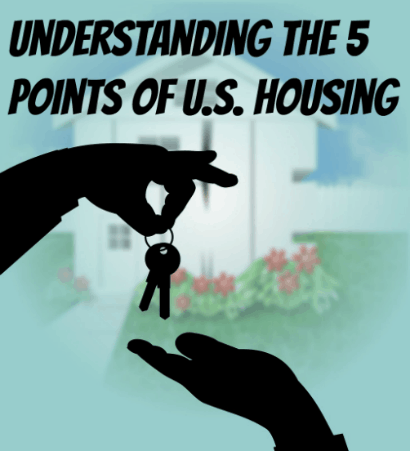 "The inventory is reaching historic lows. It's never declined faster than it did last month. It's freaking us out — it's affecting our business; it's limiting our sales," Glenn Kelman, CEO of Seattle-based Redfin, a real estate firm, told CBNC back in May.
"We're going to be fine in terms of market share, but I think the overall industry for the first time is seeing sales volume really limited by the inventory crunch," Kelman said.
There are a number of experts with theories as to why there's a shortage of housing for sale in the current market.
According to Trulia, there are five common theories that attempt to explain why the number of homes for sale has yet to increase enough to satisfy demands:
Investors buying and not selling,
Rising home prices have priced people out of moving,
Owners don't want to sell, thinking they cannot afford a new home,
Too many Baby Boomers choosing to stay put in their currently owned homes, and
Not enough new construction.
While many studies have taken a look into each of these issues individually, Trulia says they are the first to look at the market as a whole. They look at each of the factors mentioned above and how they impact one another, not only the market itself.
Their results may be surprising to some, but no so much to others.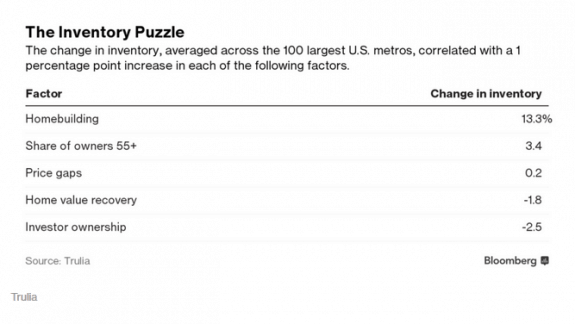 They found that the lack of new home construction was where the largest impact on the number of homes for sale.  This is where manufactured housing, and the application of enhanced preemption, could make a difference for consumers; and the sellers of new homes in the MH industry.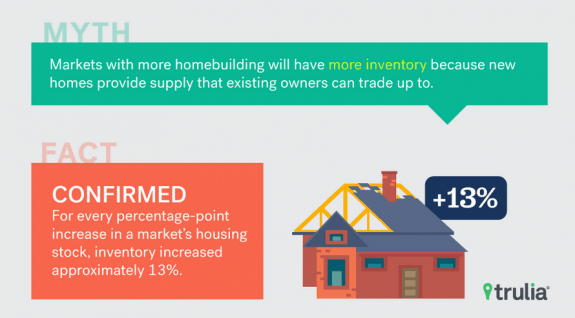 The factor that makes the next biggest impact on the market was that investors – who buy properties that end up as single-family rentals – hold on to their properties, rather than listing them for sale on the market.
This particular phenomenon, according to Trulia, creates a 2.8 percent decrease in home inventory.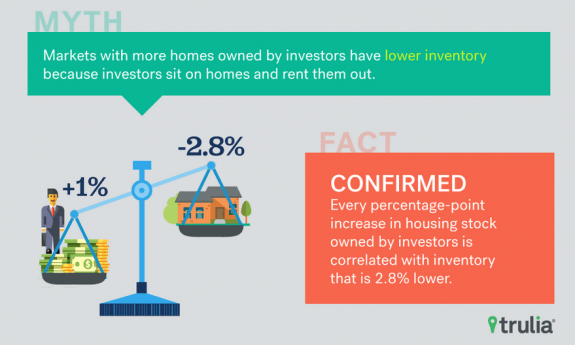 Following investors in significance of impact on the market is baby boomers, those homeowners who are 55-years-of-age and older. See the chart above.
Trulia notes that this could be due to several factors, and could change as homeowners in this group age and either decide to stay put or move into retirement homes and communities as the years go on.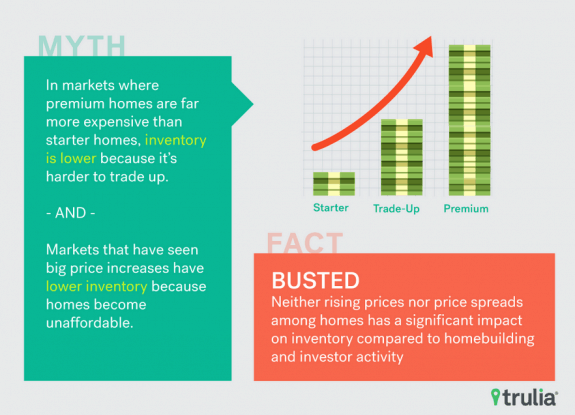 Finally, the study found that home values had the least impact on the current shortage of homes for sale in the U.S
How MH Could Boost Housing Inventory
"We really need to increase homebuilding if we want housing inventory to look more normal," said Ralph McLaughlin, Trulia's Chief Economist.
While home building has seen an increase for the first time in 4 months as the Daily Business News recently reported, there is still a need for more homes in order to fill this ever-growing shortage.
More specifically, there needs to be more affordable homes on the market to really help get things moving again.

While industry professionals largely agree on the ability of manufactured housing to serve the needs – and several are proving that capability – there's billions of dollars of growth potential possible, based on the data that Trulia has reported. ##
(Image credits are as shown above, and when provided by third parties, are shared under fair use guidelines.)
Submitted by Julia Granowicz to the Daily Business News for MHProNews.