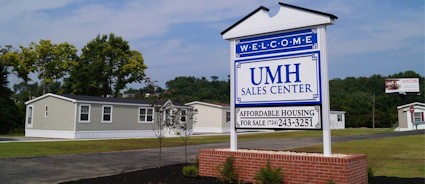 MHProNews was privy to the August 5th conference call conducted by UMH Properties, Inc. Participants included corporate management, members from UMH's Board, as well as analysts, advisors and investors familiar with the community and retail segments of the MH Industry.
Nelli Madden, Director of Investor Relations hosted the call, as key figures presented their findings.
The second-quarter earnings ending June 30, 2016 were presented as a series of positive outcomes and with an optimistic outlook for the rest of the year.  This stands in contrast to some outside MH analysts, who at times have questioned UMH Properties' business model.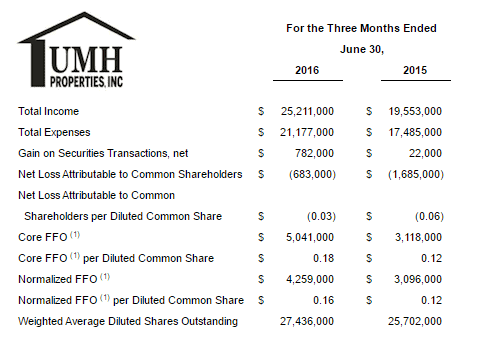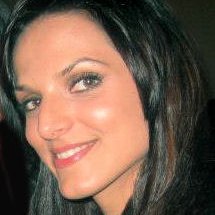 Several key factors were credited for the firm's current rally, which they report will also act as a base for the sustainable growth projections into the future. Readers should consider these within SEC guidelines.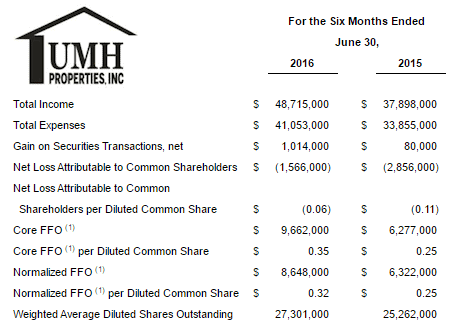 The general performance of UMH's Communities, specifically their rental home program, was a catalyst for their progressive momentum. The occupancy rate of UMH's rental portfolio rose 150 base points and the company's goal for 2016 of delivering 800 additional rental houses is well on its way.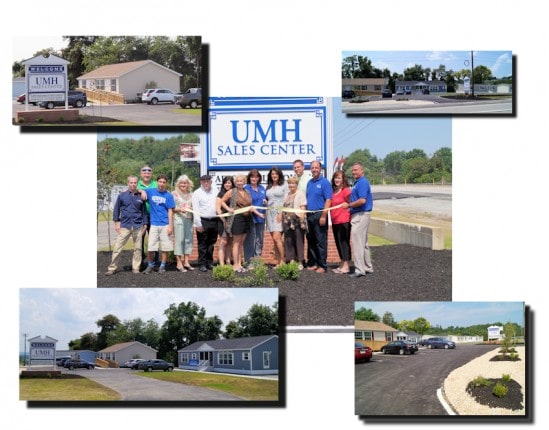 This second quarter follows a positive first quarter and will, in turn, set the stage for a year which Chairman, Eugene Landy described by saying: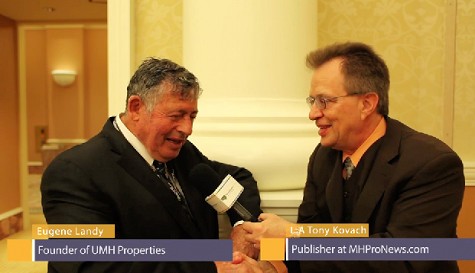 "We are very pleased with how 2016 is progressing and believe we are well-positioned for an excellent year. "

President and CEO Samuel Landy recognized challenges within the industry – such as cap rate compression caused in part by increased competition for properties, community improvement expenses and maintenance of rental units – but continued to outline UMH's fruitful strategy of diversification. CEO Landy said,
"We are pleased to announce another strong quarter of operating results. During the quarter, we:
Increased Core FFO per diluted share to $0.18, representing a 50 percent increase over the prior year period;
Increased Normalized FFO per diluted share to $0.16, representing a 33.3 percent increase over the prior year period;
Increased Rental and Related Income by 25 percent over the prior year period;
Increased Community Net Operating Income ("NOI") by 33 percent over the prior year period;
Increased Same Property Occupancy by 180 basis points over the prior year period, from 82.4 percent to 84.2 percent;
Increased Same Property NOI by 21.4 percent over the prior year period;
Decreased our Operating Expense Ratio by 320 basis points over the prior year period from 51 percent to 47.8 percent;
Increased homes sales by 72.4 percent over the prior year period from $1.6 million to $2.8 million, and increased the number of homes sold by 53 percent, from 32 homes sold to 49 homes sold;
Increased our rental home portfolio by 228 homes, representing an increase of 5.8 percent from the first quarter of 2016 and a 42 percent increase over the prior year period to approximately 4,100 total rental homes;
Increased rental home occupancy by 150 basis points from 92.9 percent at year end 2015, to 94.4 percent at quarter end;
Increased the unrealized gain on our REIT securities investments to $16.4 million at quarter end, in addition to recognizing realized gains of $782,000; and
Issued 2,000,000 shares of our 8 percent Series B Cumulative Redeemable Preferred Stock in a registered direct placement at a purchase price of $25.50 per share, raising approximately $49.1 million in net proceeds."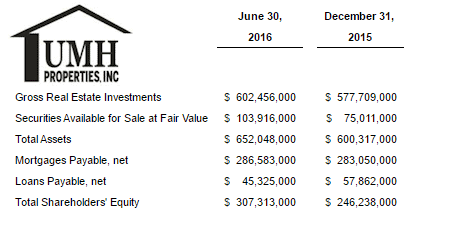 A manager at UMH told MHProNews off the record that, "Hearing the meeting this morning really made me smile and get even more excited for UMH."
The video interview above with homeowners will showcase
for industry newcomers the appeal to home seekers of today's
manufactured homes and the MH Community lifestyle.
Portfolio sectors including Core FFO and their securities portfolio provided leverage and hedging potential to edge the company forward.
Key inquiries posed by attending analysts were centered on spending plans in terms of community acquisitions and their proposed closing dates.
Management proceeded to justify their acquisition and investment strategy by highlighting the growth and income generating potential of the rental sector when in line with targeted market cap rates.
Notes mentioned included the much agreed upon necessity of eliminating regulatory obstacles that hinder the growth of the industry.  Landy has been an outspoken champion of reforming CFPB's implementation of Dodd-Frank regulations, as Inside MH  previously reported in a video linked here.
It was an engaging conference call that highlighted not only UMH's plan and optimism – but also for the manufactured home communities sector, and the MH Industry as a whole.
Company Market Summary as of Aug 8, 2016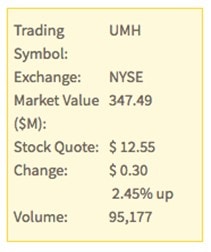 Insights and comments on a recent report by Seeking Alpha that include UMH are linked here.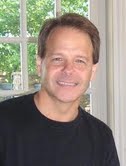 Commenting on Seeking Alpha's report, Tim Williams – Executive Director for the Ohio Manufactured Homes Association (OMHA) — stated in part that,
"SUN and UMH are very active in Ohio. UMH has made a significant number of park acquisitions in Ohio these last several years.
With the overall home ownership rate at the lowest level in decades and the difficult lending environment, MH REITS are uniquely positioned to prosper along with MH in the coming years. Our affordability, whether owning an MH or renting, is unmatched and will continue to increasingly fill this gap in declining site-built home ownership rates."
UMH Properties is one of several publicly traded manufactured housing-connected stocks tracked by the Daily Business News market report; the most recent one is linked here.
The entire 2016 Q2 conference call transcript can be downloaded, here. As regular MHProNews readers know, UMH has doubled their footprint in the MHC sector in roughly five years.##
(Sources – PRNewswire, UMH Second Quarter Report and MHProNews.)

Article submitted by Frank Griffin, to the Daily Business News, MHProNews.com.