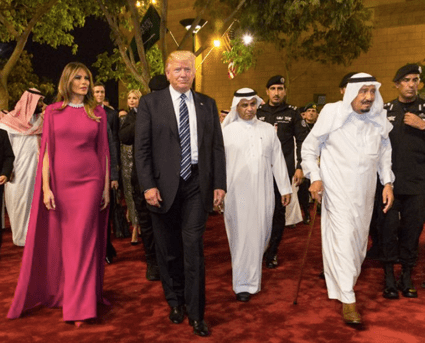 While various narratives continue from talking heads and media pundits about President Donald Trump's lack of progress, the numbers don't lie.
As the Daily Business News covered in a feature story yesterday, while President Trump continues to make progress, including the lowest unemployment rate in decades, and the highest consumer, business confidence, and homebuilder confidence numbers in years, along with over $300 billion in deals with Saudi Arabia, what ELS Chairman Sam Zell colorfully called a "cacophony" of Deep State resistance has moved into high gear.
And that cacophony is shown in a new study from Harvard University's Shorenstein Center on Media, Politics and Public Policy, which looked at the news coverage of the President over his first 100 days in office.
The study, based on an analysis of news reports in the print editions of The New York Times, The Wall Street Journal, and The Washington Post, the main newscasts of CBS, CNN, Fox News, and NBC, and three European news outlets – the Financial Times and BBC, and Germany's ARD, show the power of media and the creation of echo chambers.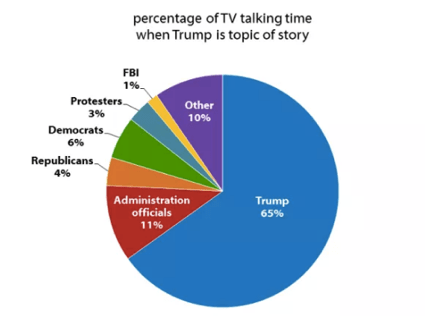 President Trump dominated media coverage in the outlets and programs that were studied, with the President being the topic of 41 percent of all news stories.
This is three times the amount of coverage received by previous presidents. He was also the featured speaker in nearly two-thirds of his coverage.
And with that coverage, which the President has received almost non-stop for most weeks of his presidency, without a single major topic where the coverage, on balance, was more positive than negative, setting a new standard for unfavorable press coverage of a president.
Those Pesky Facts…
New research from Gallup shows that Americans are less worried about eight specific financial issues than they were last year, with concerns about some issues falling to their lowest levels in a decade or more.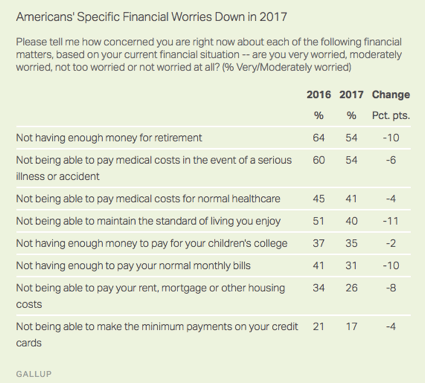 "U.S. adults are most concerned about not having enough money for retirement and not being able to pay medical costs of a serious illness or accident, with 54 percent saying they are 'very' or 'moderately' worried about each. These two concerns have typically been the most worrisome issues for Americans since Gallup began asking about the collection of eight financial worries in 2001," said Justin McCarthy, a Gallup analyst.
The Manufactured Housing Industry Speaks
With President Trump's election in November, many in the manufactured housing industry saw tremendous value in a pro business, pro growth administration stepping into place.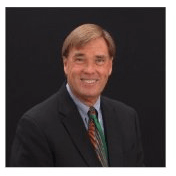 "I don't care whether you are a liberal, conservative, independent or something else – the bottom line with this year's election was simply more of the same or something new, different or unique," said Tim Connor, CSP.
Eddie Hicks, a long time MH industry veteran and consultant shared his take.
"M/H owners are certainly one of the 'hidden majority' who may have felt somewhat disenfranchised in recent years," said Hicks.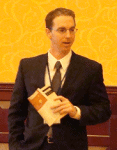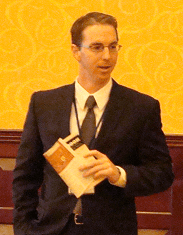 "It's the dawning of a new day. After the shock and elation or disappointment wash over us, and we all have taken a collective deep breath, we can begin looking to the future. And in that future I think it is safe to say that changes, well, they are a comin'," said Texas Manufactured Housing Association executive director DJ Pendleton.
"With a personal background in business, rather than government, Mr. Trump – during the just-ended campaign – has been a consistent critic of innovation-stifling and job-killing overregulation and regulators who ignore or rationalize the far-reaching negative impacts of such regulations on the health of the economy, smaller businesses and consumers…." Said MHARR President & CEO Mark Weiss, JD.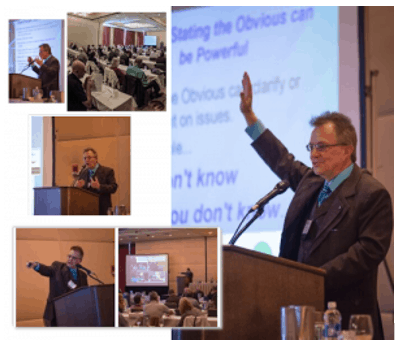 "As well as the markets and new job creation are already responding to his initiatives, where could we be if there wasn't a non-stop assault on our new president?" said MHProNews and MHLivingNews Publisher L.A. "Tony" Kovach.
For more on President Trump's progress, and challenges, click here. ##
(Image credits are as shown above, and when provided by third parties, are shared under fair use guidelines.)
Submitted by RC Williams to the Daily Business News for MHProNews.
(Copyright Notice: This and all content on MHProNews and MHLivingNews always have been and are Copyrighted, © 2017 by MHProNews.com a dba of LifeStyle Factory Homes, LLC – All Rights Reserved. No duplication is permitted without specific written permission. Headlines with link-backs are of course ok. A short-quoted clip, with proper attribution and link back to the specific article are also ok – but you must send a notice to iReportMHNewsTips@mhmsm.com of the exact page you've placed/posted such a use, once posted.)