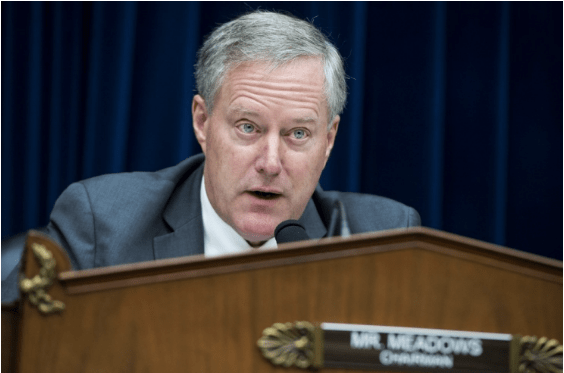 Rep. Mark Meadows (R-NC), the newly appointed chair of the House Freedom Caucus, presented President-elect Donald Trump with a special report entitled "First 100 Days: Rules, Regulations and Executive Orders to Examine, Revoke and Issue," during a meeting on December 15th.
Per the popular conservative news site Breitbart, with more than 40 members, the caucus has become an important bloc of votes with an extraordinary amount of power that can essentially veto any legislative priorities of the GOP establishment, so long as they stick together as a minority within the majority party.
Meadows is known for his work leading up the resignation of former House Speaker, John Boehner.
For each of the 232 regulations, Meadows provided high-level notes on recommended actions.  Some of those actions could impact modular and manufactured housing.  Others could prove helpful to firms that do business with factory producers, or employ individuals who could become manufactured home owners.
Highlights of the report include recommended removal of:
National School Lunch and School Breakfast program
Food Safety and Inspection Services
Alternative Food Transportation
Energy Efficiency Standards for Housing
Elimination of the Office of Global Climate Change at the State Department
Cancelation of U.S. commitments to the Paris Climate Agreement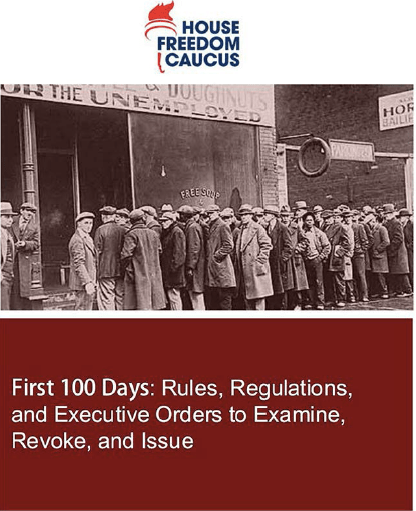 "The list continues to grow, but we felt like it was important to put together a real working document where they can look at that and make executive branch decisions," said Meadows.
According to the Washington Examiner, Meadows says all the regulations listed in the report do not have a possible legislative fix and can't be repealed under the Congressional Review Act. Republicans in Congress will be working to identify which rules and regulations they need to act on legislatively to repeal.
The full report from the House Freedom Caucus is linked here.
To see the Daily Business News report on third party push-back on proposed DOE energy standards, click here. ##
(Image credits are as shown above.)

Submitted by RC Williams to the Daily Business News for MHProNews.