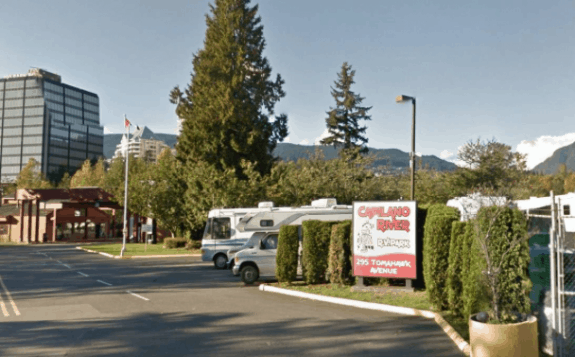 A British Columbia, Canada appeals court has ruled in favor of the Squamish Nation in a case involving the Capilano River RV Park, formerly known as the Capilano Mobile Park in West Vancouver.
The series of events stretches back to 2008, where the Baker family had operated the community since the 1960's. In October of that year, the permit granted by the Squamish Nation to operate the community expired and the two sides were unable to come to a formal agreement.
The Bakers continued to occupy and operate the property and paid monthly fees to the nation. In May 2010, the Bakers stopped making payments. In December of that year, the Squamish Nation sued them.
The B.C. Court of Appeal upheld a ruling by a trial judge that the band owes nothing after it took over the mobile-home park near the Lions Gate Bridge from the Baker family.
According to The Georgia Straight, the court issued an order giving the Squamish Nation possession of the lands in 2011.The judge in the case also ordered the Baker family to pay the Squamish Nation almost $500,000 for damages and costs.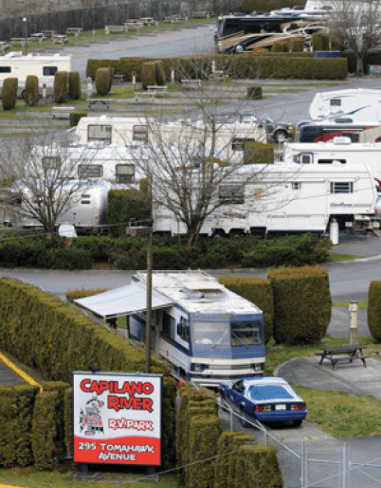 Following the court's order, the Squamish Nation also took over the community and changed the name of the business from Capilano Mobile Park to Capilano River RV Park.
The legal actions continued.
In one of the cases, the Baker family claimed that it was not fairly compensated for the loss of its business and that the Squamish Nation unjustly enriched itself. A British Columbia Supreme Court judge ruled in favor of the nation in February of this year.
The Baker family then elevated the case to the British Columbia Court of Appeal, arguing that the judge made a mistake in applying the law.
The appeal was dismissed on November 7. In the ruling the appeal court wrote that although the nation benefitted and the Baker family did suffer a loss, the enrichment was not unjust. ##
(Editor's Mea Culpa: This article was assigned to RC Williams, who executed it well.  That said, as editor, I goofed!  The Daily Business News has tracked manufactured and modular housing stories on tribal lands, as well as stories related to the housing needs for Native Americans for years.  In a moment of hurry and distraction, what struck me as another such story was assigned to Mr. Williams.  It turned out to have nothing to do with manufactured housing, it was all RV.  My sincere apologies to our readers.)
(Image credits are as shown above.)

Submitted by RC Williams to the Daily Business News for MHProNews.