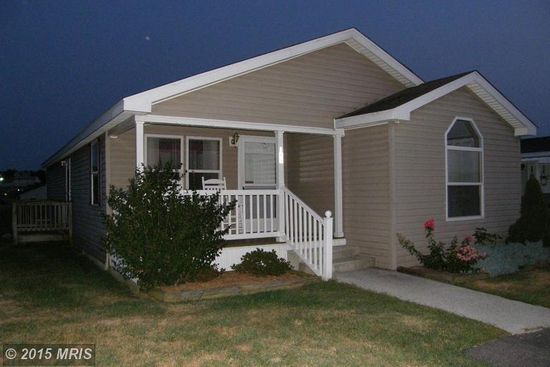 A recent supervisors meeting in Quincy Township (PA) became a heated debate about a conditional-use grant to land developer Craig McCleaf. His plan is to develop the property for 47 manufactured homes, naming the new development Quincy Meadows.
McCleaf purchased the Slabtown Road location, which has been a manufactured home community in the past and changed hands over the last few decades, in 2007.
McCleaf is an experienced manufactured home community developer.
"I live directly across the street from this. I have never received any notice and this is the first I am finding more out about this," resident Rob Gilford told supervisors.
Quincy Township told The Record Herald that it sent out notices to adjoining property owners regarding the potential land development.
Other residents felt they did not have any information about a project that could affect their community.
One resident commented, "I have some real strong objections to this," while another asked, "All that [storm] water, where is it going to go?" 
"We as supervisors can't deny anything if they meet the criteria," Quincy Township supervisor Kerry Bumbaugh said. Bumbaugh added that an engineer and the county's soil and water conservation district would have to approve stormwater plans that would be put together by McCleaf.
"There have been no land development plans submitted yet," Bumbaugh said. "There is a chance that they don't even do anything with this land."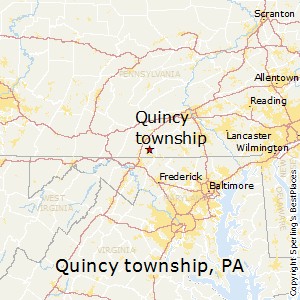 "It has to go under a whole procedure of things before it can be approved," supervisor Ed Wilson added.
Residents expressed concerns about increases in traffic in an area they say is notorious for speeding; any changes in the speed limit or additional signage would be up to the Pennsylvania Department of Transportation, according to The Record Herald.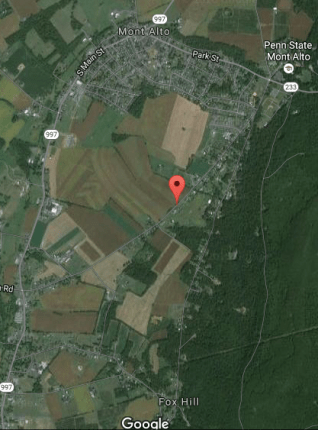 Another hot button issue in potential "NIMBY" (Not-In-My-Back-Yard) discussions in other land-use controversies around the nation centers on zoning.
The case in Quincy is no different.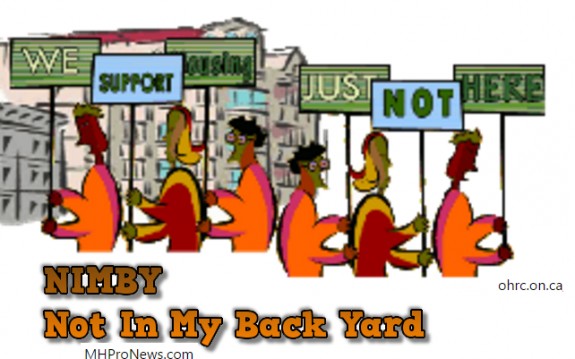 "I am not a proponent of loose zoning ordinances. I think they are established for a reason and we should stick to them," said John Bowling, who lives near the potential redevelopment site.
"If you know what you are buying into, you are expecting a certain type of zone. If you want to invest into a home or a property … that's why I feel this way about zoning."
Supervisor Bumbaugh responded.
"When anybody in the municipality meets the criteria, you can't deny them. Those people have the opportunity to address those concerns. This guy (McCleaf) could have put 30 mobile homes in a small lot, but instead he bought more ground to build 40 homes."
McCleaf told The Record Herald that his purchase of land was designed to meet Quincy Township requirements.
"I didn't buy the extra land to do extra homes," McCleaf said. "You have to have a minimum of 10 acres to do a manufactured housing community. We weren't trying to make it bigger, we were just meeting the minimum requirement by Quincy Township."
McCleaf also remains confident that despite land development plans not being set in stone, his vision will become reality.
"We are excited to be breaking ground on Quincy Meadows," McCleaf said. "Residents of this friendly new community will be able to enjoy country living with minimal yard work, but only be minutes from town." ##
(Image credits are as shown above.)

Submitted by RC Williams to the Daily Business News for MHProNews.