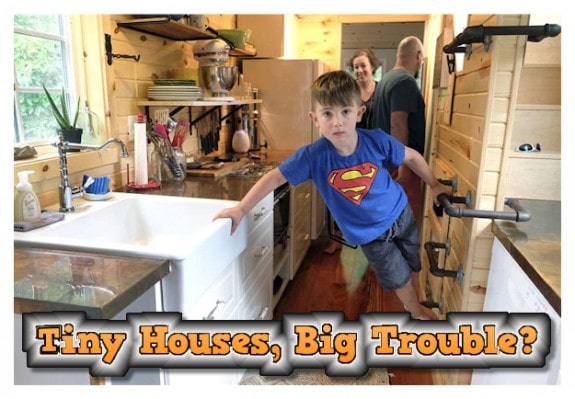 Those trendy and cute tiny houses are a potential source for real headaches, says a report by the Toledo Blade. 
Blade's Janet Stengle tells MHLivingNews that, "Jamie and Kelly Rye and their children, Jonah, 6, and Jane, 3, moved into their tiny home in Spencer Township last month. Complete with a fully furnished kitchen, compost toilet, multifunctional living space, and two lofts, the 360-square-foot house was built by Mr. Rye and his stepfather over the past year.
But on move-in day, a township zoning inspector arrived, asking for a permit. Then, in the days following, the health department also showed up, noting a violation."
ManufacturedHomeLivingNews examines the issue of tiny houses, legality and what manufactured home industry pros say on the issue in a new report at this link here. ##
(Photo credit, Lori King/Toledo Blade.)

Story submitted to the Daily Business News, by Frank Griffin, for MHProNews.