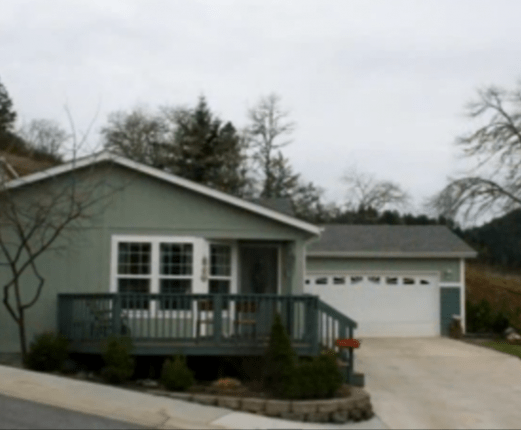 California-based Investment Property Group Inc. (IPG) has presented new leases to residents of Meadow View Estates manufactured home community (MHC) in Medford, Oregon, according to mailtribune, as well as to residents in other MHCs it owns.
Some of the residents are elderly and living on Social Security, and are concerned the increasing rents will force them to leave. One resident, Marjorie Wall, said her rent has increased from $200/mth, including most utilities in 2003, to $497 currently with no utilities. Another resident said her rent has more than doubled in the 16 years she has lived there, while Tom DeLong said his rent has risen $50 in a recent year.
In an email IPG President Amber Monte said, "The vast majority of homeowners at Meadow View have received an annual rent increase in the range of $10-$15 per month each of the past five years. There are a few rare instances at Meadow View where homeowners were paying so much drastically less than their neighbors where a $50 increase was warranted in the past."
IPG management met with tenants and to explain long-term lease possibilities, MHProNews has learned. Ms. Wall said the new leases would be 15 to 25 years with a four percent yearly increase. A resident from another MHC owned by IPG received a similar long-term lease with 15, 20 and 25-year options incurring 4 to 5 percent annual rent increases based on CPI.
Current residents are not obligated to sign the new leases, but that could leave them vulnerable to the uncertainty of current month-to-month agreements.
IPG's Monte, saying shorter term lease options are under consideration, Monte says, "We are also actively working with a group of homeowners to make changes to the lease to address their concerns and ensure it is a mutually beneficial agreement."
State law says tenants have the right to form a community committee to meet with their landlords, although meetings are not for discussing rent issues.
Residents can receive $5,000 to $9,000 if a community closes, but there is no compensation if someone simply cannot afford the rent. Options in that case include selling the home, moving the home to another community, or toughing it out.
Rich Rohde, an Ashland Housing and Human Services Commission member, said, "That sense of independence and being in a community is one of the attractions of living in a park. That's what they lose with the rent hikes. They try to give up something else in their lives to be able to afford it."
Residents can organize to attempt to buy their own community or form an association so they can have a dialogue with their landlord and pushback on rent increases. ## (Editor's Note: For related commentary, click here.)
(Photo credit: Knoll Terrace manufactured home community, Oregon)

Article submitted by Matthew J Silver to Daily Business News-MHProNews.