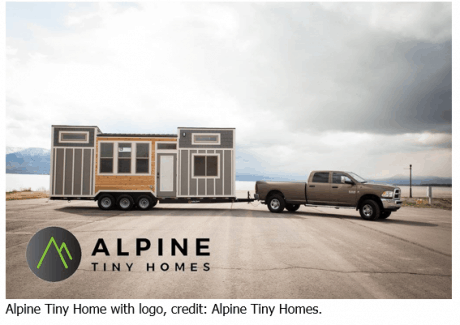 Tiny house heat has spread to the small community of Vineyard, Utah, where a regulator is working on ways to keep up with this housing innovation and related demand.
Located about 40 miles south of Salt Lake City, Vineyard is known for its rural feel, lakefront views and convenient location to city amenities. Now, it's exploring how to solve the challenge of a gray area in housing regulations.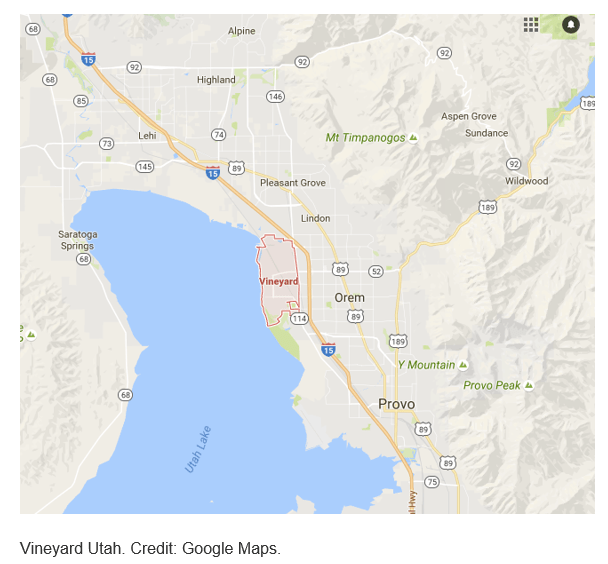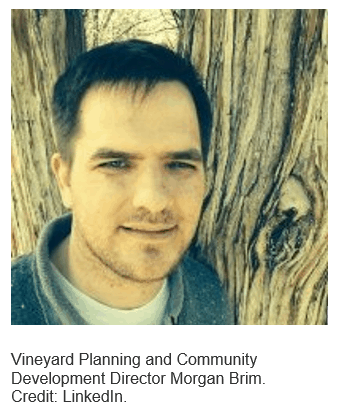 "When you deal with tiny homes there is a lot of gray area and that's kind of the frustration with the tiny home community," said Morgan Brim, planning and development director for Vineyard.
"Tiny homes tend to be on the fringe of the local zoning laws."
 The city codes regarding tiny homes are in question.
Tiny houses are not, in most cases, considered to be the same as a traditional house, but they are not typically considered to be RV's or mobile homes, they aren't HUD Code manufactured homes, nor are they usually modular or prefab homes either. This presents a challenge for Vineyard in finding a legal place to put them.
As Vineyard considers changes to its municipal code to allow tiny homes a place in the city, like other municipalities in Utah, officials are still trying to figure out how, where and how many.
"We're not in favor of it, we're not against it. We're simply doing research on it," Brim said.
A potential solution appears to be forming with the creation of the Utah County Tiny Home Coalition (UCTHC), a forum for city planners, community leaders and others to discuss tiny housing solutions. According to the organizations Facebook page, the group meets monthly.
All of this comes at a time where manufacturing is booming for Vineyard based Alpine Tiny Homes, a custom tiny homebuilder.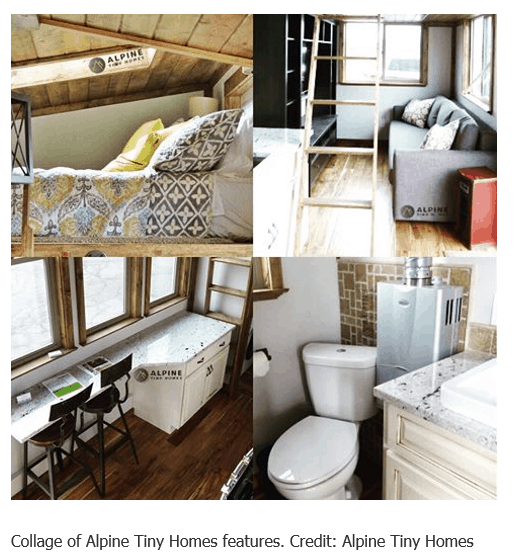 "Keeping up with the demand is the biggest challenge," Alpine Tiny Homes owner Boyd Riding said, leading to what he says is a waiting list for the company's homes.
Riding shared that most of his buyers are ditching their traditional homes and downsizing to just a few hundred square feet. "The whole idea of a tiny house is to have less and to literally live simply, you don't need all of the stuff in your home," Riding said.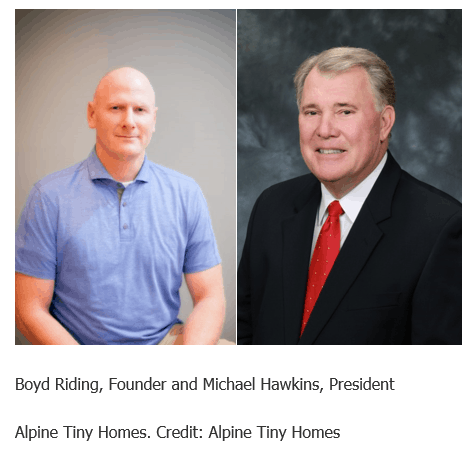 Riding added that they average tiny homebuyer is debt free and well educated; "They're the kind of neighbor you would probably want to have."
As it stands now, tiny homes have an easier time receiving permits in rural Utah counties, who have a permits process in place for the homes. Summit, Wasatch and Garfield counties all currently have a process for tiny homes in place.
Regular Daily Business News readers understand that this placement issue for tiny houses isn't limited to Utah. Tiny houses have attracted some manufactured home producers to the niche, using homes that may be built to ANSI/RV standards. Municipalities throughout the U.S. are working to figure out proper zoning laws to handle the way that homes are built in the modern age and exactly what the differences are.
Manufactured homes can be financed, have federal preemption and are built to federally supervised standards. Those facts suggest that the tiny house movement ought to be a wake up call within and beyond of the ranks of manufactured housing professionals; if tiny houses are cool – why aren't manufactured homes seen as being at least as hip?  ##
(Image credits are as shown above.)

Submitted by RC Williams to the Daily Business News, MHProNews.