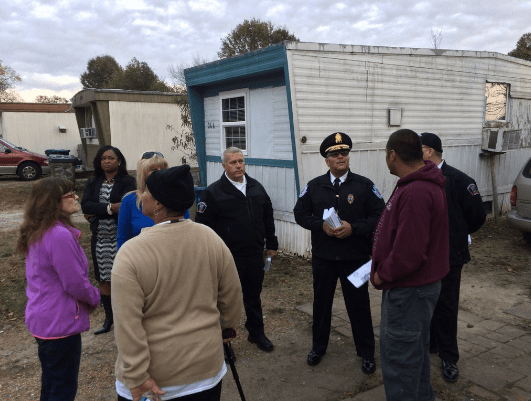 In Richmond, Virginia, a manufactured home community is going through the pains of change.
Dennis Pasqualino purchased Rudd's Trailer Park at auction in March. When the purchase was completed, he told residents that he planned to install surveillance cameras and remove some of the empty homes.
While that hasn't happened yet, Pasqualino said he was working to address crime by securing the vacant homes, and that he's working with the city and nonprofits to bring in new homes and assist residents with down payments to purchase them.
"I think everybody's on the same page now — let's save the park [sic]," said Pasqualino.
"This was a solid community prior to all of this happening, and what we need to do is make it a solid community again."
According to Richmond Magazine, while conditions at the region's communities vary greatly, the situation at Rudd's involves a number of older homes in bad condition, which led the city to issue notices of code violation and condemnation.
That resulted in a federal housing discrimination lawsuit against the City of Richmond, a civil rights complaint and two settlements.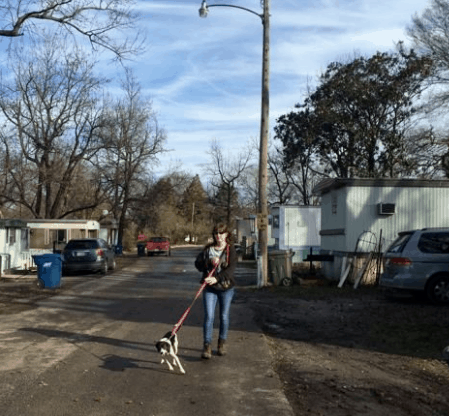 The community also caught the attention of local affordable housing advocates, who formed the Virginia Mobile Home Park Coalition in the spring of 2015 in an effort to assess the conditions of the region's communities and look at ways to improve them. One of the coalition's first steps was to commission a study, which was completed in November.
"We weren't really aware of the scale of mobile home parks [sic] living in the region," says Lee Householder, CEO of ProjectHomes, one of the coalition's members. "We wanted to understand better how many units there were, what the condition was, so we could get our arms around the scope of the problems."
According to the daughter of one of the residents, the problems at Rudd's are abundant.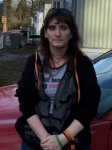 "Most of these trailers [sic] are so old, it's really hard to get them up to code," says Melody Scruggs.
Her mother's home was built more than four decades ago, and her late father lived there for more than 30 years.
With the addition of a smoke detector, it passed inspection, but she says it has mold in the ceiling. Some of the electrical sockets don't work.
"My mom's on a fixed income, and it's hard to find a place in her price range," said Scruggs.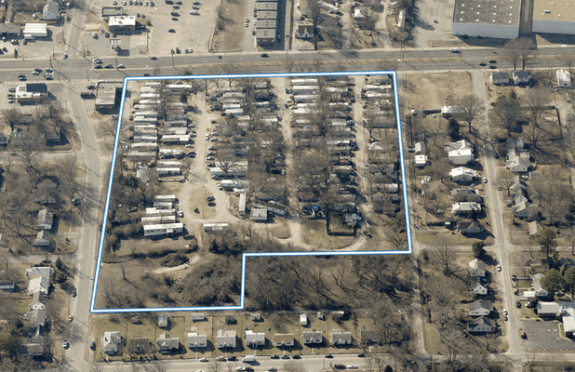 In and around Richmond, manufactured home community residents are twice as likely to live in poverty as the rest of the region's population, 28 percent versus 14 percent, and their median household income is half the region's average at $27,000.
Demographically, these households have a higher percentage of Hispanic residents than the general population and a lower percentage of African-American residents, according to the study, which was commissioned by The Virginia Nonprofit Housing Coalition, the United Way of Greater Richmond and Petersburg, and The Community Foundation.
The study also found that 70 percent of community residents in the region own their homes.
"What that says to me is these manufactured home parks [sic] are well-positioned to be vibrant, stable communities of homeowners," says Christie Marra of Virginia Poverty Law Center, another Virginia Mobile Home Park Coalition partner.
"Manufactured homes are the most affordable type of home ownership option that we have."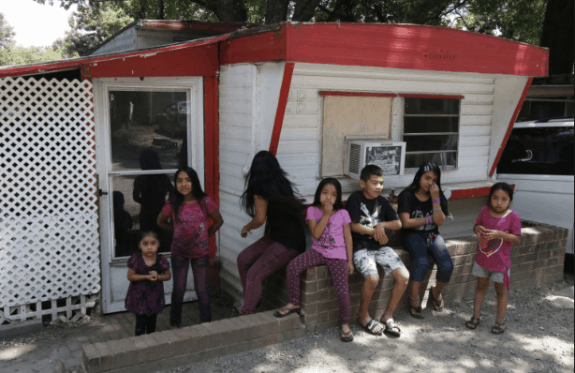 At Rudd's, residents are cautiously optimistic about fixes.
"All of us are concerned," Scruggs says.
"Will the city allow Pasqualino to do the changes he wants to do, or will they try to close it down? We're all worried about that. People don't want to put money into fixing the trailer [sic] if the park's [sic] going to close."
With that, Scruggs does give credit.
"I've got to give it to [Pasqualino]. He's really trying to fix it … if the people could get some assistance to fix the trailers [sic] and bring them up to code, it would be a much nicer place to live." ##
(Image credits are as shown above.)

Submitted by RC Williams to the Daily Business News for MHProNews.