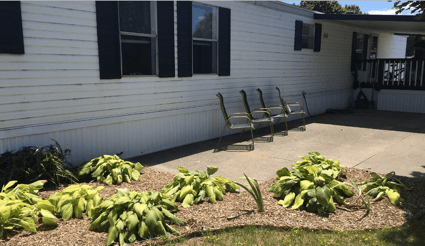 In Anoka County, Minnesota, just north of Minneapolis, one organization has seen the light, combining all the benefits of manufactured housing to combat homelessness.
According to ABC Newspapers, non-profit organization Family Promise will receive a $10,000 grant to kick-start a new effort to combat homelessness in Anoka County.
The "Home for Keeps" program allows families who are homeless the opportunity to transition to homeownership, as manufactured homes are refurbished and presented to them.
"We are reaching out to local park [sic] owners to see if they have any manufactured homes sitting vacant on their land. We hope that park [sic] owners will sell such homes at low cost or donate them to Family Promise," said David Frei, executive director of Family Promise.
Frei says that while no community owners have made homes available yet, the opportunity in Anoka County is significant, as it has almost 5000 homesites, more than any other county in the state.
"We have a lot of potential for it to grow," said Frei. "Manufactured housing is getting a rebound in our area."
Volunteers from Family Promise will fix up the homes for families so they can move in, and eventually receive the title and claim ownership.
"It's a very inexpensive way for people to achieve stability," said Frei.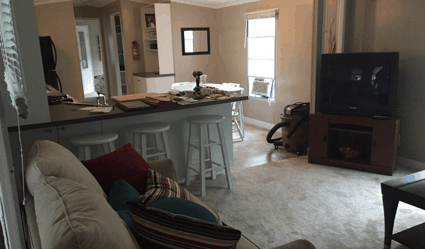 Other Family Promise affiliates in Grand Rapids, Michigan, Colorado Springs, Colorado, and Orlando, Florida have launched similar programs and seen tremendous success.
"Renting space in a manufactured home park [sic] typically costs families much less than renting an apartment would," Cheryl Schuch, executive director of Family Promise of Grand Rapids.
"On average, monthly rent is $450, and the average two-bedroom apartment in Grand Rapids goes for $1,100 monthly."
Family Promise has moved 91 families into 84 manufactured homes to date.
"The only way for them to exit poverty is for them to build assets," said Schuch.
"Owning a manufactured home is certainly a step in the right direction."
The Daily Business News, MHProNews and MHLivingNews have covered the case for manufactured housing as a viable solution to hope for the American Dream of home ownership at a reasonable price extensively, including Bloomberg making a statement to the same effect.
For more on manufactured housing being the solution that's hiding in plain sight, see MHProNews and MHLivingNews Publisher L.A. "Tony" Kovach's insight into the opportunity linked here. ##
(Image credits are as shown above.)
Submitted by RC Williams to the Daily Business News for MHProNews.