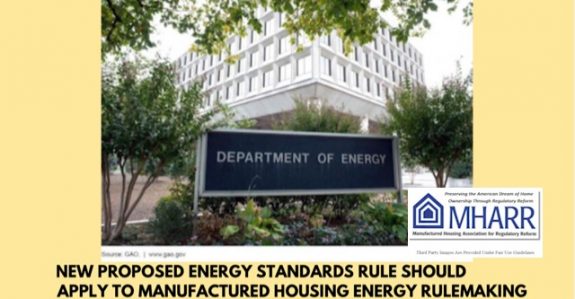 Motion – or, more accurately, activity – in and of itself, is not necessarily synonymous with, or equivalent to, realprogress, or, in fact, anyprogress at all.  Recent reports emerging from elsewhere within the universe of organizations representing the manufactured housing industry paint a uniformly rosy picture of almost non-stop engagement, dialogue, meetings, conferences, photo-opportunities (presumably to prove the reality of the supposed engagement, dialogue, meetings and conferences) and other related confabs, particularly at the national level. This "good news" all the time meme, in turn, is replicated, repeated and touted by those who, for whatever reason, have determined that it is to their advantage to do so. Indeed, an entire new publication has appeared with the apparent mission of wet-nursing this meme. Meanwhile, others touting and promoting the new meme, urge industry-wide "boycotts" – the intellectual equivalent of book-burning — of anyone who dares question the legitimacy of the meme, or the possible motives of some of its proponents.
As President Ronald Reagan famously said, though, "facts are stubborn things."  And the irrefutable facts that are emerging from behind the veil of "group-think" (defined as "a psychological phenomenonthat occurs within a group of peoplein which the desire for harmony or conformity in the group results in an irrational or dysfunctional decision-makingoutcome"), unfortunately, show that the happy-talk is just that – talk — a veneer designed to create an "illusion of motion" regarding the critical issues that helped tank industry progress and prosperity a decade ago and continueto needlessly restrain and undermine its recovery, growth and development years later, even as the need for affordable, non-subsidized homeownership reaches new heights every day.
So, instead of the endless hype and happy-talk that industry members can get elsewhere if they wish, let's take a look at those stubborn facts and what they actually mean for the HUD Code industry and the millions of lower and moderate-income Americans who rely on its affordable, non-subsidized homes.
Put simply, where does the HUD Code industry stand today? While the industry initially appeared poised to exceed its historical 100,000 homes-per-year benchmark in 2018, that prospect has now substantially diminished, and, while the recent statistical production decline could turn on a dime, the industry's longer-term status relative to the broader housing market has remained low and continues to decline, particularly when contrasted with the huge and growing need in the United States for inherently affordable housing and the vast potential possessed by mainstream manufactured housing to meet that need for millions of American families.
The key question, then, for the industry, its representatives and its consumers, is why is the HUD Code industry — both over the longer-term and currently – not doing better?  In a climate of significanteconomic growth, job creation (with unemployment at an 18-year low) and wage growth (with an average hourly wage of $22.95 per hour, an all-time high) on the one hand, and increasingly unaffordable prices and interest rates for other types of homes and other types of consumer home loans on the other – and with HUD Code manufacturers today producing their best homes ever at the most affordable prices ever (both inherently and relative to other types of housing) – why is the industry not producing and selling hundreds-of-thousandsof homes each and every year?
The short answer, is that the problem – for the most part — does not currently lie within the industry's production sector. While still burdened by HUD (and other government) regulatory overreach and related costs in various respects, the production (or supply) side of the industry's economic equation is notthe principal culprit in the industry's failure to reach its full market potential. Instead, it is afterthe industry's outstanding, inherently affordable homes leave the factory that they hit a proverbial "brick wall." Indeed, objective analysis shows that the principal market-limiting factors for the industry today, are clustered, almost entirelyon the demand – or post-production— side of the equation (i.e., once the home leaves the factory) where they have not been addressed either decisively or effectively.
And what are the principalpost-production problems that have – and continue to – substantially hamper the growth of the HUD Code manufactured housing industry?  As MHARR has previously explained and analyzed in detail, they are: (1) exclusionary local zoning ordinances and mandates that discriminate against manufactured homes and manufactured homeowners; (2) other types of local placement restrictions or limitations on individual manufactured homes and manufactured home communities; and, most importantly (3) the continuing lack of support for mainstream manufactured home consumer financing – and most particularly manufactured home chattel loans— by Fannie Mae and Freddie Mac under the "Duty to Serve Underserved Markets" (DTS) mandate, and the Federal Housing Administration (FHA) and Government National Mortgage Association (Ginnie Mae) under HUD's nearly moribund Title I manufactured housing program. Together and in combination, these elements of the post-production "brick wall," have created a perfect economic storm that especially harms smaller industry businesses and HUD Code consumers, while benefitting only the industry's largest businesses.
And while none of these problems are new, nearly all have gotten substantially worse, particularly in recent years. Being unresolved and thereby left to fester by a national-level post-production representation that has been ineffective at best, and a failure at worst, they have taken a regressive and cumulative toll on the industry as a whole, while eliminating large numbers of potential purchasers from the manufactured housing market and unfairly penalizing the rest.
With regard to zoning and placement restrictions that have severely limited or virtually eliminated the expansion of existing manufactured home communities, or the development of new ones, or even single-home placements, the existing national post-production representation (as detailed by MHARR in its December 2015 and January 2016 MHARR Viewpoint articles) has failed to take effective advantage of the enhanced federal preemption provision of the 2000 reform law drafted jointly by MHARR officials and the late-president of the Texas Manufactured Housing Association (TMHA) Will Ehrle, and subsequently incorporated into the law after further development and refinement through the legislative process. That provision extends federal preemption beyond state and/or local standards that differ from the HUD Code standards, to also reach other state or local "requirements" which impair the federal superintendence of the industry or otherwise hinder or interfere with the accomplishment of the federal policy goals of the National Manufactured Housing Construction and Safety Standards Act of 1974. MHARR has consistentlyencouraged the post-production sector to aggressively advance the enforcement of this enhanced preemption to its full extent – through federal court action as appropriate – to curtail or eliminate, wherever possible, exclusionary local zoning and placement mandates. Support for that position by the nominal post-production representative at the national level, however, has historically been either weak, half-hearted, or non-existent.
As a result, the number of manufactured housing communities across the nation – a key direct consumer of manufactured homes anda placement resource for new and existing manufactured homeowners – has at best been stagnant and has at worst declined, as illustrated by the fact that virtually no new manufactured housing communities have been approved in key manufactured housing states in approximately two decades. This phenomenon, replicated on a large scale throughout the country, and combined with other land-use-type restrictions in both urban and non-urban areas, not only limits the market for HUD Code manufactured housing, but also amounts to defactodiscrimination against lower-income Americans and various economically-disadvantaged minority groups that rely on HUD Code homes as a source of affordable homeownership.  Indeed, a national post-production representative of any other industry would have taken full advantage of the hard-earned enhanced federal preemption of the 2000 reform law – litigating it all the way to the Supreme Court if necessary to have it fully and properly implemented.  That has not happened, though, nearly two decadesafter the 2000 reform law was enacted. Why? Why not even make the effort when this factor alone substantially limits and restricts the industry's growth potential and ability to serve millions more Americans?
Even more importantly, it goes without saying that consumer financing is the lifeblood of any "big-ticket" industry, such as manufactured housing.  Regardless of how affordable manufactured homes are, most consumers ultimately need third-party financing to purchase a HUD Code home. Accordingly, the availability and relative affordability of consumer financing is a vital factor for the success and growth of the HUD Code market.  A necessary corollary to that truism is the simple reality that a robust financing market (including secondary market and securitization support by the Government Sponsored Enterprises as well as Title I program support by FHA and Ginnie Mae) drives competition, which, in turn, yields competitive interest rates and the best overall value for consumers.
Unfortunately, though, the unavailability of any(let alone comparable) GSE support for the manufactured housing chattel market, has had the opposite effect, severely limiting the number of lenders serving that market, and needlessly inflating interest rates. Indeed, data presented in a January 2019 report by the Consumer Financial Protection Bureau (CFPB) entitled "Ability to Repay and Qualified Mortgage Rule Assessment Report," shows that manufactured housing loans, since 2012, have declined as a share of home loan originations for bothlarge and small lenders. (See, CFPB Report, p. 222, Table 39 and related text). DTS, with its specific allowance for the inclusion of manufactured home chattel loanswas meant to address this, but Fannie Mae and Freddie Mac, while touting chattel lending support, are actually doinglittle or nothing. Instead, citing a lack of performance data for manufactured housing chattel loans, which could be, but apparently has not been made available by the current few industry-dominant lenders, the GSEs continue to seek to dilute even the miniscule level of support for such loans — comprising nearly 80% of the manufactured housing consumer finance market– which they proposed in their initial DTS "implementation plans." Meanwhile, the same industry-dominant lenders, free from the increased competition that would be engendered by the full and robust implementation of DTS, continue to originate (and retain on portfolio), manufactured home chattel loans, albeit at a much higher interest rate, with absolutely no incentive to provide such information to Fannie Mae, Freddie Mac, or Ginnie Mae.
Sadly, this is a self-perpetuating vicious cycle on all sides. The GSEs, having failed for years to properly serve the HUD Code market are directed to do so by Congress through DTS. They then rely on a "lack of data" arising from the very same failurethat Congress sought to remedy, to continuefailing to serve the vast bulk of the manufactured home consumer finance market represented by chattel loans. Meanwhile, the industry-dominant portfolio lenders that have benefited from the GSEs' failure to properly serve the HUD Code chattel market, have (apparently) not disclosed the type of chattel loan performance information that the GSEs and Ginnie Mae allegedly need.  As a result, their competition remains limited or non-existent, enabling them to continue charging higher interest rates within an artificially and needlessly limited market that is increasingly under-performing broader economic parameters.
This unacceptable state of affairs will not change without aggressive push-back by – and on behalf of – the industry's post-production sector. Quite simply, in 2019, thatis where the problems are that limit the potential of the mainstream manufactured housing market, and, with it, the growth of the industry to where it shouldbe. The existing scenario for the post-production sector is a façade that primarily serves the narrow interests of the industry's largest corporate conglomerates while smaller businesses – and lower and moderate-income American families — suffer the consequences. This situation must change.  But for that to occur, industry members must reject the "fluff" that they are constantly peddled, confront the "stubborn facts" that will not just go away otherwise, and demand real, aggressive action on these and a full-range of other post-production issues.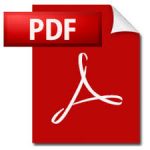 Mark Weiss
MHARR is a Washington, D.C.-based national trade association representing the views and interests of independent producers of federally-regulated manufactured housing.
"MHARR-Issues and Perspectives" is available for re-publication in full (i.e., without alteration or substantive modification) without further permission and with proper attribution to MHARR. [/vc_column_text][/vc_column][/vc_row]