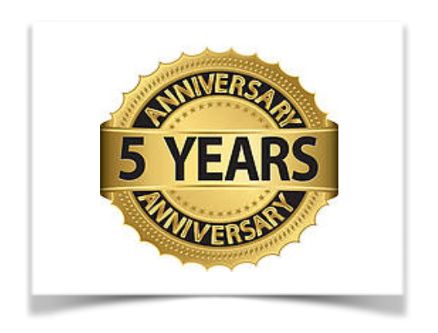 In anticipation of the 5th anniversary celebration of MHProNew's service to the factory-built housing industry, Howard Walker, Vice-Chairman of Equity Lifestyle Properties (ELS), sent this message with his okay to quote:
"The emergence of Tony Kovach's group of publications has brought a new standard of professionalism to the industry. The thorough and unbiased reporting fills the vacuum that has existed for too long. It's been refreshing to have these communications serving the manufactured housing industry, and here's to their continued success."
Barry Cole has been serving as the Chairman of the RV MH Hall of Fame for many years and was recently himself inducted into the Hall as an honoree. Cole is one of the growing number of industry leaders and professionals who've sent a message of congratulations for the writers and team members who have made MHProNews – and the recently celebrated first anniversary of the new ManufacturedHomeLivingNews.com – the leading publications of their kind in manufactured and modular housing. Cole said in part:
"I enjoy receiving MHProNews and as I have told you before  – everyone I know in MH reads your pub.  Continue on forever with this great news worthy service."
Joe Kelly, who has lead the Iowa Manufactured Housing Association for some three decades, said, "Congratulations to Tony and his staff for five years of excellent work with MHProNews and other MH specific publications! …MHProNews is like a well-supplied buffet line…In checking them out, you'll always find an article or an opinion piece of interest: something you need to know to become a more informed professional…" 
Kelly's complete message in support and praise of MHProNews and MHLivingNews.com is found linked here. Other such messages are in hand and coming in, which will be published in the upcoming October issue of MHProNews.com as a featured article. ##
(Editor's note: Update! We are getting in a daily stream of comments from CEOs, owners, managers, state executives plus industry rank and file.
Your feedback – and that from MHPro readers like you – is welcome and encouraged, please send them with the subject line, 5th Anniversary Celebration to this email address, linked here, with our sincere thanks. We appreciate the opportunity to serve manufactured housing professionals, investors, researchers and all in this fashion…  
The 2,028,336 page views in July 2014 is like 56,342 thirty two page magazines being read cover to cover.  This means we provide the content you and others crave!  Industry Pros want to Know and Grow.
Our sincere thanks to the dozens of experts, writers and sponsors who've made MHProNews possible, as well as the most widely read publication of its kind in manufactured housing history.)
(5th anniversary image credit: fotosearch, logo: MHProNews)