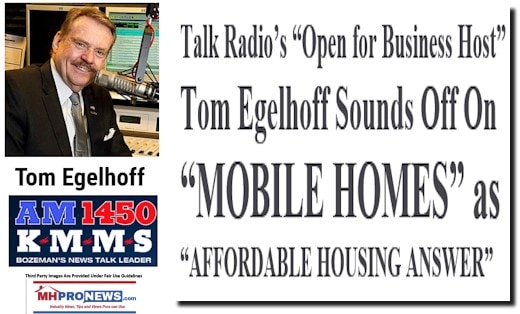 From time to time, the Daily Business News or MHLivingNews.com discovers or is provided as a tip a column that is re-shared to our readers at length.  That's the case this morning, with a post about manufactured homes written by talk radio host, Tom Egelhoff.
Before sharing Egelhoff's observations about a hot topic in his part of the country – and the nation at large – some background on him and his career are in order.
KMMS AM 1450 Bozeman says about Egelhoff, "…Has Been The Host Of "Open For Business," A Business And Consumer Talk Show On KMMS Since 2004. I'm The Author Of "How To Market, Advertise And Promote Your Business Or Service In Your Own Backyard" (Wiley), And "The Small Town Advertising Handbook: How To Say More And Spend Less," And "How To Market, Advertise And Promote Your Business Or Service In A Small Town."
Egelhoff's books are used as texts in the University of Alaska and Missouri State University.  He's been a guest on MSNBC's "Your Money." He's also been featured in Costco's Connection Magazine, Target Market Magazine, Emerging Business, and Business Adviser.
We don't want to do the SIC (typo or terminological error found in the original) during our extended quotes from his article, so we'll politely note that what Egelhoff calls a "mobile home" in a "trailer park," he himself clarifies by saying is in a manufactured home community.
A few thoughts will follow his column. The extended quote in brown text below, with only his closing call for comments omitted.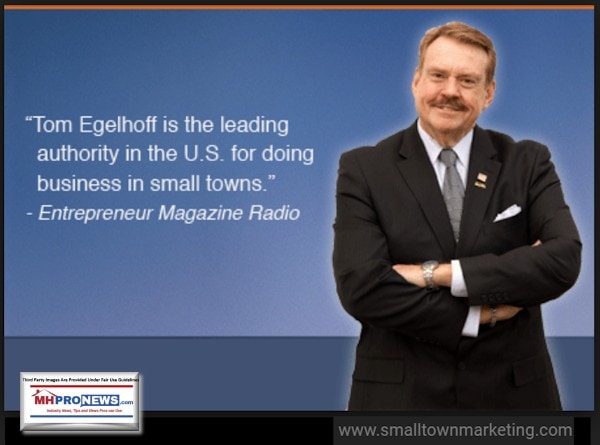 The original column is found at this link, here. Enjoy.
MOBILE HOMES: BOZEMAN'S AFFORDABLE HOUSING ANSWER
"A small trailer park (sorry, manufactured home park) located on North Willson in Bozeman is in the cross hairs of development plans.
Kick out the MH's and build multiple three-story duplexes in their place. Affordable housing gone. Welcome to another high rent district on the North Side.
My Affordable Housing
About ten years ago my wife and I disposed of our Bozeman home and moved into one of the Mobile Home Parks in Bozeman.
Why on earth would we do something so stupid? All that equity gone, losing an appreciating asset to live in a depreciating asset. Why?
Plus, you don't own the land. Why do such a thing?
Consider this, as I did. The fine folks on South Willson don't own their land either. They pay, as I do, lot rent in the form of property taxes. It's semantics.
Don't pay your property tax and guess what — you're homeless.
My Affordable Housing Retirement Plan
Since I realized too late that retirement was closer then further I had to make serious plans for our financial future.
One of those plans was to dump a $1,500 a month mortgage payment for a $400 lot rent payment on something I owned outright.
That freed up $1,100 a month to invest in an interest bearing financial vehicle rather than pay it to a bank and hope my home might appreciate as real estate usually does.
However, in Bozeman I found that Mobile Homes also appreciate in this market.
In hindsight my decision to downsize our living quarters and upsize my investments has paid off handsomely in spite of the Great Recession of 2009.
Some Final Thoughts
For some people there might be a negative stigma attached to living in a mobile home. I really don't care considering that I'm able to do most of the things my wife and I want to do without the worry of the monetary consequences. It's a good feeling to have.
Our home appreciates as does our investment portfolio. I live in affordable housing. So do the folks on North Willson.
If the city commission was true to its word it would deny the raising of that park. Destruction of affordable housing to make way for unaffordable housing makes little sense.
Just because it's on wheels doesn't make it bad."  
— end of extended quote —
He didn't use the graphic below, but we have a strong hunch that he'd get the quote, and enjoy the collage of modern manufactured homes too.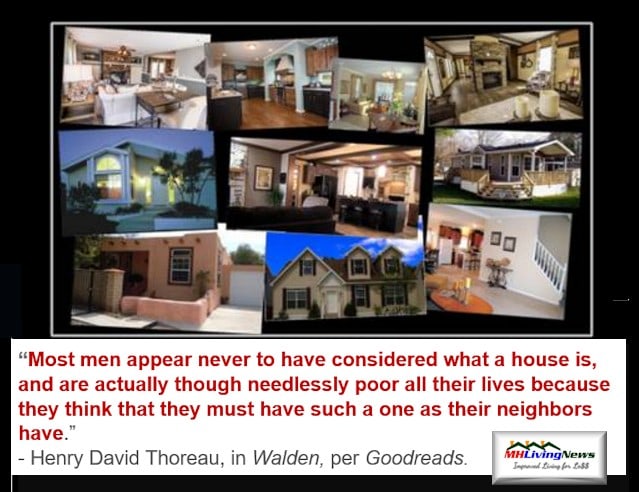 Terminology matters, as we've said countless times.

That noted, and not yet having spoken with Mr. Egelhoff, he may be using that lingo for specific tactical reasons – such as to connect with his target audience. The Daily Business News would note that there's another way to accomplish that, but he's a talk radio personality, not a manufactured home (MH) industry spokesperson.
At least. he's not an MH spokesperson yet…
But in short order, Tom Egelhoff made the following points, that dovetail with topics we've covered for years.
Egelhoff's brilliantly blunts the sting and stigma unjustly attached to manufactured home living.
He explains how manufactured homes can appreciate, as well as depreciate, part of what causes that are the same factors found in conventional housing.
He walks readers through the logic of investing the difference in cost between the affordable manufactured home and the higher cost conventional house, a point that Florida Atlantic University researcher and real estate economist, Ken Johnson has made (see that in the related report, linked further below).
He makes the pithy case for land-lease living too, and
Manufactured homes as the solution for affordable housing hiding in plain sight.
We plan to reach out to Mr. Egelhoff.  Should we connect, MHProNews will bring you more from this gentleman. Stay tuned. ## (News, analysis, and commentary.)
NOTICE: Exclusives from HUD, and Attendees about Secretary Carson's comments at MHI will be part of an upcoming report. Sign up for our emailed news updates for that notice, and to stay up with all of the industry's most popular, independent, and fact-based converge. ## (News, analysis and commentary.)
(Third party images are provided under fair use guidelines.)
Related Reports

:
"…lower rates of crime than you would expect, because they had pride of ownership …" – William P. McCarty , PhD – University of Illinois at Chicago, Department of Criminology, Law and Justice "What may be surprising to real estate licensees is the level of energy efficiency available …"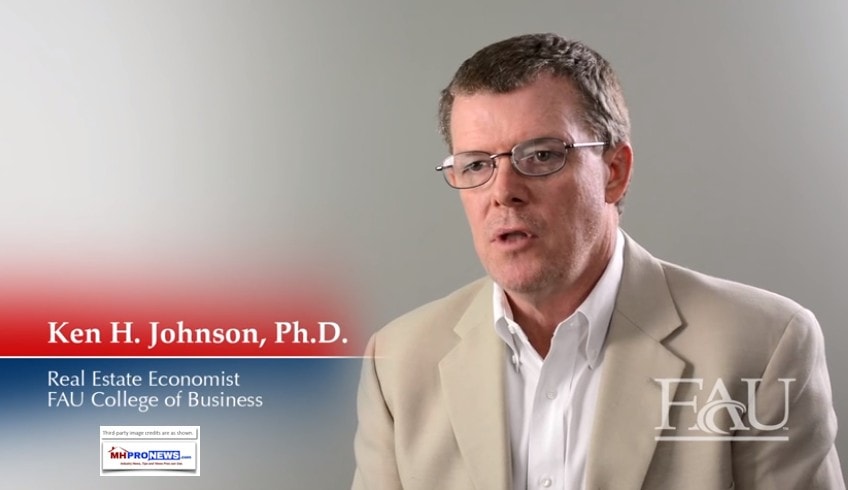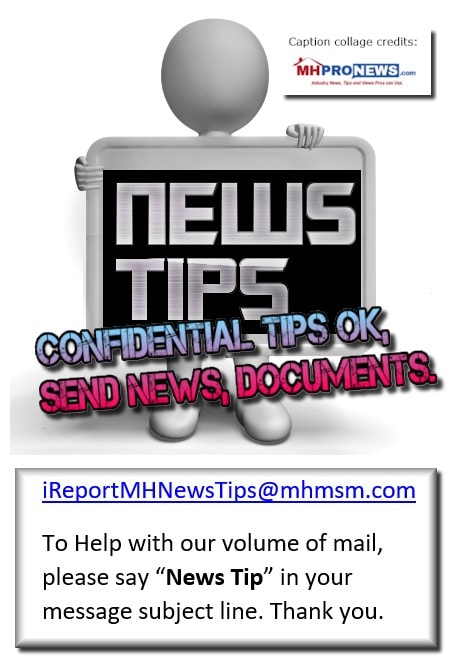 1) To sign up in seconds for our MH Industry leading emailed news updates, click here.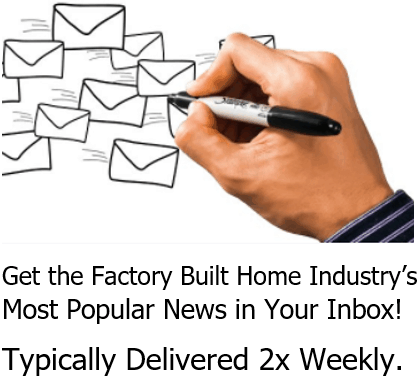 2) To provide a News Tips and/or Commentary, click the link to the left. Please note if comments are on-or-off the record, thank you.
3) Marketing, Web, Video, Consulting, Recruiting and Training Resources

Submitted by Soheyla Kovach to the Daily Business News for MHProNews.com.
Soheyla is a managing member of LifeStyle Factory Homes, LLC, the parent company to MHProNews, and MHLivingNews.com.