After months of blistering media attacks, innuendo, protests, and allegations that have turned up no evidence, President Donald J. Trump, has neither resigned nor faced impeachment.  In fact, while polling is fairly low, it is higher – per the Real Clear Politics average – than President Bill Clinton had at this point in his first year of office.
The media's approval rating is lower still, as is the Congress.
Special elections that many sources breathlessly predicted would yield a Democratic upset, have all so far been won by the GOP.  Another special election race looms later this month in Georgia, which is reportedly close in the polling.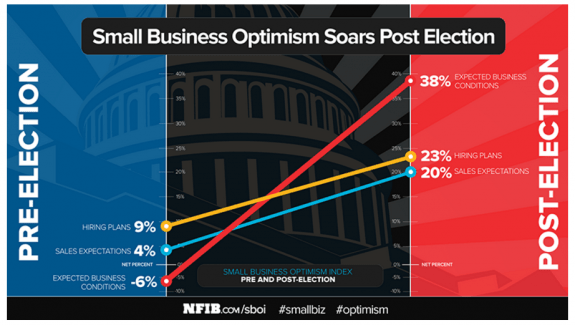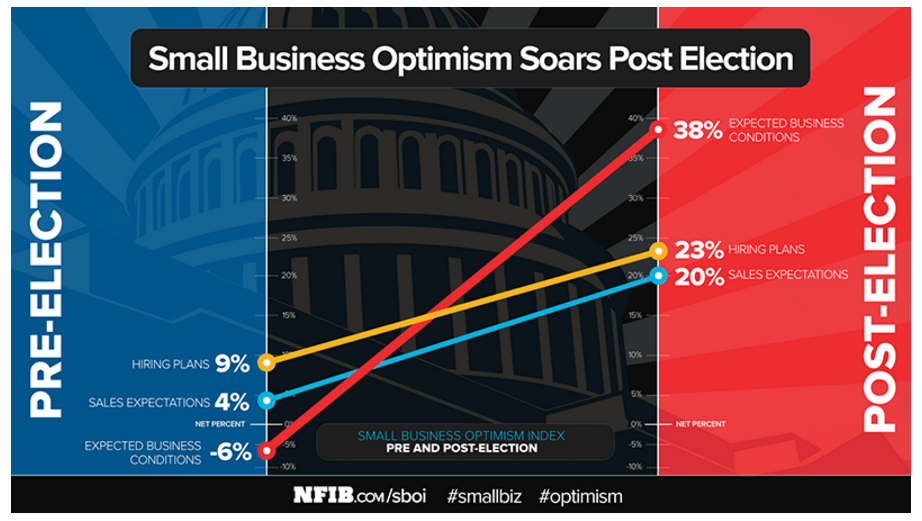 Markets Roar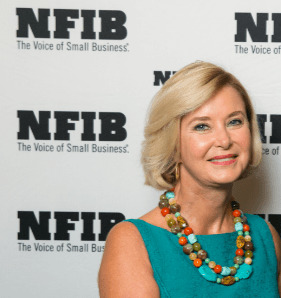 Perhaps the strongest indicator of President Trump's job approval are the markets.  They've soared since his election.
National Federation of Independent Business (NFIB) President and CEO, Juanita Duggan stated after the election – as they celebrated his win, which is widely welcomed among independent businesses – "What a difference a day makes."
"We haven't seen numbers like this in a long time," Duggan said.
"Small business is ready for a breakout, and that can only mean very good things for the U.S. economy. Business owners are feeling better about taking risks and making investments," as Duggan and NFIB are pushing for tax reform, which along with regulatory relief are among the market drivers. See that recent story, linked here.
Specific measures on manufactured housing connected stocks reaction to Trumponomics are reported at this link here. ##
(Editor's note: for a new report, analysis and commentary by Soheyla Kovach on the Trump presidency, prior administrations, and the outlook plus needs for manufactured housing under the new administration, please click here).
(Image credits are as shown above, and when provided by third parties, are shown under fair use guidelines.)

Submitted by Soheyla Kovach to the Daily Business News on MHProNews.com.