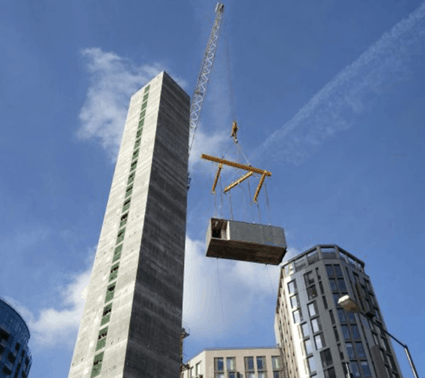 In the U.K., modular housing continues to gain steam as a practical solution to the nation's growing housing crisis.
But in Wembley, just north of London it's being taken to a whole new level.
According to Construction News UK, Tide Construction and Vision Modular Systems have put the final piece in place for the 29-story Apex House Tower, which has 560 student rooms, utilizing 679 modular units. or modules.
"We are delighted that both the housing minister Gavin Barwell and London mayor Sadiq Khan have made off-site construction a priority in the capital to help ease the strain on London's housing supply," said Tide Construction CEO Christy Hayes.
"Modular construction provides a much faster alternative to traditional construction without compromising on the quality of the building, or the versatility of the design. Modular produces 80 per cent less waste, requires fewer onsite workers and provides certainty of cost and time."
The modular units were produced at Vision Modular Systems' factory, and were delivered with full kitchens and bathrooms. Both companies expect the build out of Apex House Tower to be completed by the time the new school year begins in September.
The project represents the fourth endeavor for Vision Modular Systems and Tide Construction in London.
As Daily Business News recently covered here, Vision Modular Systems has also been very active on the U.K. affordable housing scene, including a partnership with construction firm Donban Contracting, has completed two finished blocks of modular housing, and turned them over to Pocket Living, an affordable housing provider that only sells to first-time buyers.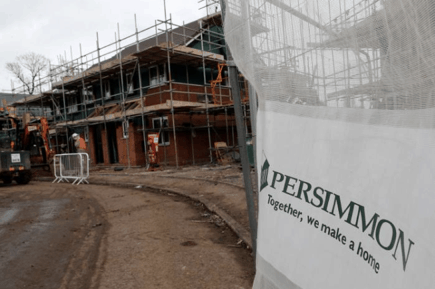 "Partnering with Pocket Living on multiple projects has allowed us to deliver vital new housing for first-time buyers and key workers who underpin the very fabric of our cities," said Kieran White, managing director at Vision Modular Systems.
Traditional site built developments of this scale in the U.K. can take up to two years to complete, putting additional pressure on housing inventory. Modular provides a practical solution to the problem.
"Getting high-quality homes built quickly is key to solving the housing crisis. Modular techniques will play an increasingly important role in meeting this challenge and, through our partnership with Donban and Vision Modular, over a quarter of Pocket's future pipeline will be built through modular construction," said Marc Vlessing, chief executive of Pocket Living.
For more on modular housing in the U.K., including major builders making moves into the modular space, click here. ##
(Image credits are as shown above, and when provided by third parties, are shared under fair use guidelines.)
Submitted by RC Williams to the Daily Business News for MHProNews.