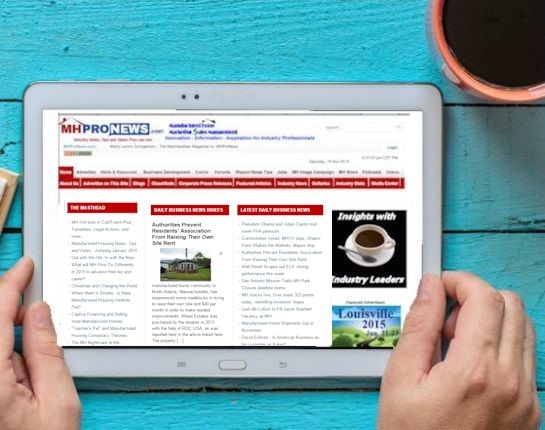 A new year, a new month, and a new set of featured articles are found on the MHProNews.com home page.
Our theme for will be posted on the Masthead blog Tuesday. More Featured Articles will be posted Tuesday, including addtional ones that are upcoming trade show related.
To see the initial line-up of 3-dozen featured articles for this month, along with the headline commentary, please go to the home page and scroll  below the two center Daily Business News modules.
Manufactured, modular and prefabricated home professionals know that how a home got to its location should not define a person or their dwelling.
What the Daily Business News spotlights day-by-day are the tragedies, triumphs and struggles for acceptance of the obvious solution for millions for the growing affordable housing crisis in the U.S. and beyond.
When you read the lineup for the month found on the home page, you can reflect on another motto as you chart your own professional path ahead: 
"We Provide, You Decide."  ©
What's New On MHLivingNews

Owner Proves to Skeptics that Seeing is Believing with Today's Manufactured Homes
A "City" Consisting of Only Manufactured Homes
Manufactured Home Owners – Satisfaction Survey Redux
What's New On MHProNews
Saturday January 7th, 2017
How Ben Carson Could End Public Housing at HUD
Friday January 6th, 2017
Carlyle Group, Sun Communities Up, Manufactured Housing CV Down, Broader Markets Hit New Highs
The Russians Are Coming With PreFab Homes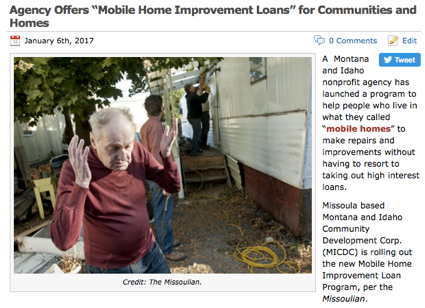 Agency Offers "Mobile Home Improvement Loans" for Communities and Homes
First Canadian to be Inducted in RV/MH Hall of Fame Class of 2017
Security Mortgage Group Finances $40,853,000 for Communities in a Week
Thursday January 5th, 2017
Deer Valley Leaping, UMH, UFPI, MHCV dip, Broader Market Profit Taking
Anti Community MHAction Targets Frank Rolfe, RV Horizons and ELS
2017 Millennial Housing Revolution. What About Manufactured Housing?
Texas Manufactured Housing Association Houston Metro Community Owners Event Approaches
More Investor Moves, Insider Action at Sun Communities
Wednesday January 4th, 2017
Big Day for Patrick, Tricon, Manufactured Housing CV, Broader Markets Up
VP Elect Pence Vows Promises Will Be Kept, Jobs, ObamaCare and Regs in Video
"Jail Him!" NPR's "Mobile Home Park Owners Can Spoil An Affordable American Dream" Refuted
A Closer Look at Mover – Deer Valley Homebuilders Corp (DVLY) Market Data
Gallup – U.S. Liberals Up, but America Still Center-Right Nation Politically
Tuesday January 3rd, 2017
State of the Industry Report – No Spin, says Chuck Shinn, Ph.D.
Sky Falls, Nobility Spikes, Deer Valley Leaps Again – Russell+3 – Trump Rally Resumes
Media-Based Attack on Investor-Owned Communities='The Private Equity Takeover of America's Neighborhoods'
Trexler Cites Regulatory, Economic Conditions in 2016 – Nobility Homes Announces Quarterly Sales, Income, Profit Results
New January Issue, Tech Update and Scheduling Notice
Monday January 2nd, 2017 
It's Not Just Stocks – Dollar Energized, Moving Up vs World Currencies – MH Impact?
New Federal Lending Option "Opens" for Manufactured Homes in Quiet, pre-New Year Report
Thompson – 'OMG! Manufactured Home Like My $200,000 House!'
Buffett, Billionaires Benefit from Trump Market Jump
Sunday January 1st, 2017
More Garbage or More Good in 2017 for MHVille?
Happy New Year, 2017 to Manufactured, Modular & PreFab Housing Industry Professionals, Investors ##
(Image credits are as shown above.)

Submitted by RC Williams to the Daily Business News for MHProNews.