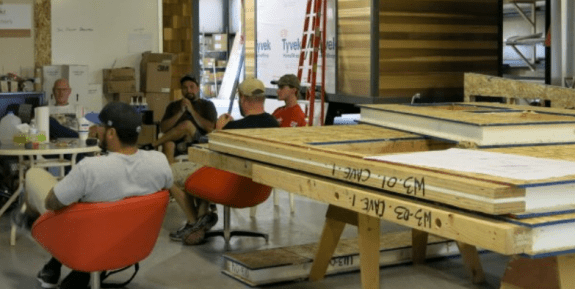 Later this month a developer will break ground on the old Walsenburg High School football field for 28 tiny modular homes, according to what Colorado Public Radio tells MHProNews. Walsenburg Mayor James Eccher played football there years ago and at first could not imagine anyone would want to live in a home of less than 500 square feet.
However, this southern Colorado city has been losing residents for decades, so he reconsidered and realized the city could use an infusion of property taxes and utility bills. The city has become the first in the state, and one of the first in the nation, to allow tiny homes on any residential lot. The city began as a series of miner's cottages, ensuring there are plenty small lots for tiny homes.
Many communities have restrictions on home sizes, often out of fear of allowing manufactured homes and recreational vehicles to site next to an expensive home, noted Diana Graham of Sprout Tiny Homes, the La Junta-based developer behind the Walsenburg project. Says Graham, "That's why we're looking at communities and changing codes, so that people can live in the space they want to live in."
In addition to the tiny home subdivision in Walsenburg, Sprout has two other micro-housing communities they are developing—one in Buena Vista and one in Salida. While the company's primary business is selling tiny homes, it is also working to change codes as a means of opening up markets for its product. ##
(Photo credit: cprnews/Megan Verlee-workers take a break at Sprout Tiny Homes)

Article submitted by Matthew J. Silver to Daily Business News-MHProNews.