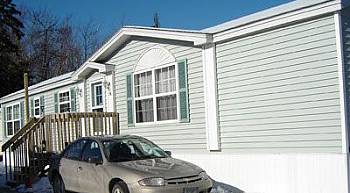 MHProNews has learned from dakotafinancialnews that investment analysts at Raymond James have upgraded Killam Properties (TSE:KMP) from an out-perform rating to a strong buy rating. Other comments on Killam include Dundee Securities upgrading Killam from a neutral rating to a buy rating, setting a C$11.50 price objective for the company stock.
Scotiabank set a C$11.50 price target on shares of Killam, giving the stock a "sector perform" rating in a report, while TD Securities dropped their target price on company stock from C$12.00 to C$11.50, setting a hold rating. RBC Capital issued an "outperform" rating and set a C$12.00 price target on shares of Killam.
The company stock has a 50-day moving average of $9.98, and a 200 day moving average of $10.36. The firm's market cap is $630.28 million and has a PE ratio of 22.21. Company stock has a one year low of $9.21 and a one year high of $11.24.
Killam recently issued a dividend of $0.0382 per share, payable on Sept. 15 to shareholders of record as of August 31, 2015.
Killam owns and operates 35 manufactured home communities in Ontario and Atlantic Canada, and also owns multi-family apartments, totaling 199 properties, representing assets of $1.5 billion. In trading today, the stock closed at $10.12, up +1.50 percent. ##
(Photo credit: Killam Properties)

Article submitted by Matthew J. Silver to Daily Business News-MHProNews.