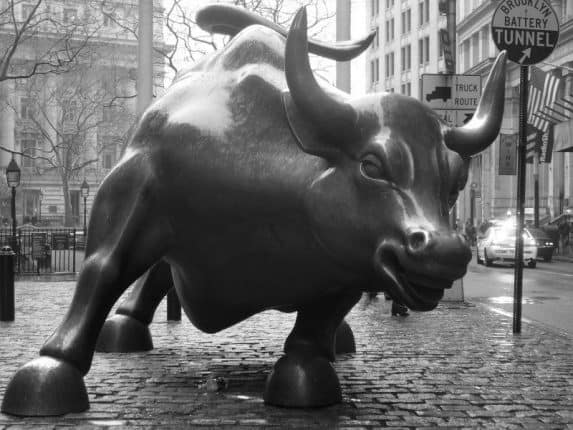 Stocks closed higher Wednesday with positive data on manufacturing pushing the Dow up more than 100 points mid-day. The Yahoo Finance Manufactured Housing Composite Index ended the day up nearly three percent.
Manufactured housing stocks enjoying hump day gains include Allied Management Group, up $2.90 (2.89 percent) to $103.41. Clayton Homes, Vanderbilt Mortgage and Finance, as well as MH home-building, lending and other housing suppliers parent company Berkshire Hathaway moved up $54 (.05 percent) to $117,979. Cavco added $1.67 (.01 percent) to end the day at $47.20. Deer Valley added .01 cent (1.67 percent) to .61 cents a share. Drew Industries added .50 cents (1.93 percent) to close at $26.47. Louisianna Pacific added .08 cents (.94 percent) to $8.60 a share. Nobility Homes added .04 cents (.69 percent) to arrive at $5.80. Patrick Indistries added .33 cents (5.77 percent) to $6.05. Sun Communities added $1.09 (2.72 prcent) to $41.20. Third Avenue Value Fund added .13 cents (.29 percent) to $44.26. Universal Forest Products added $1.20 (3.78 percent, making it the day's biggest advancer) to $32.97. UMH Properties added .21 cents (2.04 percent) to arrive at $10.52. Walker Dunlop added .18 cents (1.52 percent) to end the day at $12.06 a share.
Ending Wednesday lower were Equity Lifestyle Properties, down .28 cents (.41 percent) to $69.85. Skyline Corp ended down .01 cent (.16 percent) to $6.20.
Not gaining or losing share value were Champion, Liberty and Palm Harbor Homes.
(Image Credit: Eric Miller)