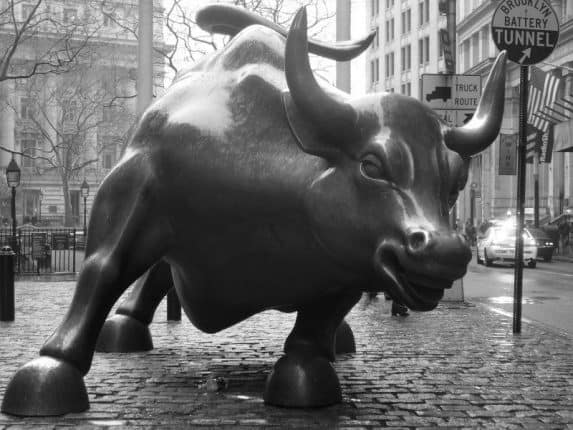 The Dow rose 20 points on Wednesday with most of the gains going to retailers. The Yahoo Finance Manufactured Housing Composite was down one percent for the day, however. Decliners for the day include Clayton Homes, Vanderbilt Mortgage and Finance, as well as MH home-building, lending and other housing suppliers parent company Berkshire Hathaway, down $1,110 (.95 percent) to close at $115,210. Cavco closed down .21 cents (.52 percent) to $40.27. Deer Valley ended down .05 cents (8.33 percent) to close at .55 a share. Drew Industries was down .11 cents (.44 percent) to $24.69. Equity Lifestyle Properties ended down .75 cents (1.11 percent) to $66.79. Sky Corporation was off .17 cents (3.66 percent) to $4.47. Universal Forest Products ended down .39 cents (1.23 percent) to $31.37. UMH Properties was of .11 (1.14 percent) to arrive at $9.54. Walker Dunlop was off .21 cents (1.71 percent) to close at $12.04.
The day was not without its gainers, however. Allied Management Group ended the day up .29 cents (.30 percent) to $97.90. Patrick Industries ended up .05 cents (1.16 percent) to $4.35. Sun Communities ended the day with .13 cents added to each share (.35 percent) to close at $37.09. Third Avenue Value Fund added .89 cents (2.22 percent) to arrive at $41.03 making it the day's biggest gainer.
Ending the trading day without gains or losses were Champion Homes, Liberty Homes, Nobility Homes and Palm Harbor Homes.
(Image Credit: Eric Miller)