"Here is important information for Rosh Hashanah 2018," says Chabad, in their Jewish Practices module. Rosh is the Jewish new year and the date varies due to the fact that it operates based upon a lunar calendar. Manufactured housing has a number of people who are Jewish, at all levels of the industry. That includes some top, highly visible roles, as well as the rank and file.
Our rearing taught us that respect coupled with understanding are keys to leaping cultural or other barriers. 
Chabad continues saying, "Let's begin with the dates:
•        Rosh Hashanah begins at sunset on Sunday, September 9, 2018
•        Rosh Hashanah ends at nightfall on Tuesday, September 11, 2018.
"Shanah tovah" (שָׁנָה טוֹבָה) means "a good year," explains Wikipedia, which adds "or "shana tova u'metukah" (שָׁנָה טוֹבָה וּמְתוּקָה) meaning "a good and sweet year."
So to our Jewish friends, colleagues, and fellow citizens – Shanah Tovah, a sweet new year and a happy Rosh Hashanah!
Programming Notes, Game On, Thank You, Family, and Where the Buck Stops
There will be a special feature planned for MHLivingNews this weekend, on connections between prior presidents, mobile homes, and the emergence of modern manufactured homes. It should be good reading for industry pros, for reasons you will soon understand. 
There will also be an upcoming feature on MHProNews that we'll tentatively call 'Game On' for now. It's subject to evolutionary events, but as planned includes a look at Performance, Accountability, and resident organizations such as the DMHOA, NMHOA, and MHAction.  ICYMI, see the recent Daily Business News item, below.
MH Communities, Owners, MH Independents Alert – NMHOA and MHAction Next Steps? – Part 1
"Game on!" will be important for the entire industry, but particularly so for the huge land lease communities sector of manufactured housing.
Thank You
During special events or long holiday weekends, such as last Labor Day weekend, you expect traffic to dip on a specialized website focused on manufactured housing (MH] industry and professionals. As we've noted several times before, this website is one of the largest in the industry, and is without question the largest and most popular trade media site for MH industry professionals, investors, advocates and other pros.  
Just a bit of tech talk for a few moments. Our platform has several cPanels – or back-end control panels – and more URLs than I care to recall. Checking them all for traffic counts takes time, and frankly isn't absolutely necessary, but it is prudent to at least have a sense of how many are reading what topics.  
Keep in mind, MHI claims there are only 40,000 people working in the Manufactured Housing (MH) industry in March of 2018. 
With that 40,000 in mind, using data from only one URL – admittedly the original one, so larger than many others – we had last Labor Day on single cPanel 6006 visitors on the slowest day, ranging to north of 7700 on the busiest day. In what Nathan Smith of SSK Communities called a "boutique industry," and an avoidably small business today, that's an amazing total that no one else focused on professional readers could match in MHVille.  
40,000 people working in MHVille presumably includes those who sling nail guns in factories, transport and install, homes, do grounds-keeping, maintenance work, etc. So 6006 (remember – that's plus the other cPanel totals!) visitors would mean that most owners, managers, executives, and other professionals visited the site, even on the slowest day of a long holiday weekend.
We Thank You, one and all, for being faithful readers. Its humbling and we take the responsibilities seriously, by seeking and providing facts, evidence, and common sense analysis. Of course, we thank our clients and sponsors, who make it possible. 
Keep in mind, this is a family business here. My wife Soheyla does several different things, much of which I never have to touch. Our son, as thousands of you know first hand, attends trade shows and other traveling events with us. We try to keep it educational, but still age appropriate for our son Tamas, such as handing out business cards.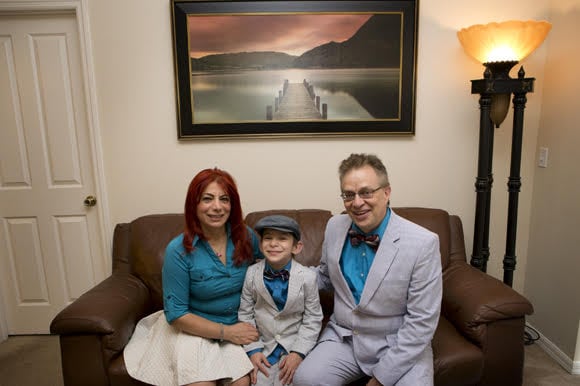 Then there's moi. While Soheyla is involved daily, these eyes of mine touch the screen – and at times the keyboard too – on any article you've seen in the past year, and virtually every other article too. Soheyla and I share consultancy and other client focused duties. Beyond the tech, on much of the content side, the "Buck Stops Here" with me. 
When someone has praise, it's shared, and appreciated. Again, thank you.  If there's a bone to pick, let's do old school, and please talk to or address me. 
Leaping Cultural Barriers 
At a private dinner with an author and her equally professional husband in a Houston, TX metro home some 14 years ago, the lady looked at Soheyla and then looked at me, saying "Tony, you have an amazing ability to leap cultural barriers." If so, my parents get a bunch of the credit, and God gets the glory for anything good.  
We were raised to respect people of all backgrounds.
My inlaws, friends, and circle includes Muslims, Buddhists, scads of various flavors of Christians, Mormons, JWs, agnostics, atheists, and others. Happily, I honestly can't say that I know any satanists.  
We know people of a wide range of racial, educational, professional and other diversity group backgrounds.
But as we approach the Jewish new year, we wanted to take a moment, and tip the hat to that segment of America which is served by manufactured home industry professionals of Jewish background. L'shanah tovah tikateiv v'tichateimu, have a sweet, happy year, or just Happy Rosh! ##  (News, analysis, and commentary.)
(Third-party images and content are provided under fair use guidelines.)
By L.A. "Tony" Kovach – publisher and industry consultant, MHProNews.com.
Tony is the multiple award-winning managing member of LifeStyle Factory Homes, LLC, the parent company to MHProNews, and MHLivingNews.com.
Office 863-213-4090 |Connect on LinkedIn: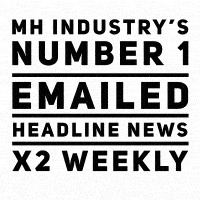 http://www.linkedin.com/in/latonykovach
Sign Up Today!
Click here to sign up in 5 seconds for the manufactured home industry's leading – and still growing – emailed headline news updates.
Related References:
Biblical "Talents," Words, Ideas, Evidence, and Practical Impact on Manufactured Housing, Sunday Morning Recap, MHProNews Headlines Aug 26 to Sept 2, 2018
The late Howard Walker, longtime vice chairman of Equity Lifestyle Properties (ELS), and prior Treasurer for the Manufactured Housing Institute (MHI) had at