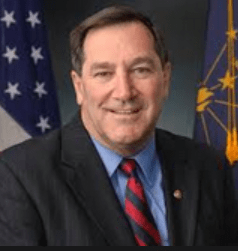 On the heels of the Seattle Times/Center for Public Integrity's stinging criticism alleging predatory lending practices by the manufactured housing industry in general, and Warren Buffett/Clayton Homes in particular, MHProNews reached out to Sen. Joe Donnelly (D-IN), who introduced the bipartisan bill S 682, Preserving Access to Manufactured Housing in the Senate, for his comments.
He said, in part, "Indiana's manufactured housing industry is vital to job growth and to providing affordable housing options. This bill would help fix an issue impacting families trying to purchase, refinance, or sell manufactured homes by changing the definition of a high cost mortgage and ensuring consumers of small-balance mortgage loans have the opportunity to access mortgage credit."
Sen. Donnelly's office added when the Consumer Financial Protection Bureau (CFPB) expanded the definition of high cost mortgages under the Home Ownership and Equity Protection Act (HOEPA), as required by Dodd-Frank, it failed to consider the uniqueness of manufactured home lending compared to traditional mortgages. The guidelines classify small balance loans used to purchase affordable manufactured homes as high-cost loans which increases lender liabilities, thereby reducing potential consumers' ability to obtain credit.
Other senators who co-sponsored S 682 echoed Sen. Donnelly's concerns. Sen. Pat Toomey (R-PA), noting the importance of manufactured homes and affordable housing to his state's economy, said, "Financing for (MH) has been jeopardized by one-size-fits-all regulations that fail to recognize the unique nature of manufactured housing loans."
Sen. Joe Manchin (D-WV), added, "This bipartisan bill will help keep the American dream of owning a home alive by improving guidelines that have negatively impacted consumers' ability to purchase a home."
Sen. Tom Cotton (R-AR), said, "Manufactured housing plays an important role in homeownership options, which have unfortunately been constrained by excessive regulations by the CFPB."
The Preserving Access to Manufactured Housing Act would adjust HOEPA guidelines so fewer MH loans are considered high-cost. Currently, if a loan is under $50,000 on personal property then the interest rate cannot exceed Average Prime Offer Rate (APOR) by more than 8.5 percent lest it be considered high-cost. The new act would change that to APOR 10 percent for transactions under $75,000.
Sen. Donnelly and his colleagues have sent a letter to CFPB Director Richard Cordray requesting a delay in the implementation of the rules for MH until further study can be made.
For the entire article, please click here.##
(Photo credit: MHProNews exclusive-Sen Joe Donnelly, D-IN)

Article submitted by Matthew J. Silver to Daily Business News-MHProNews.